Australia Approves Huge $560 Million Cobalt Mine To Boost Battery Industry
Australia has given the green light for a massive $560 million (US$410 million) cobalt mining project, aligning with the nation's plan to become a global battery powerhouse amid an increasingly battery-dependent world.
It also comes amid reports that current cobalt supplies are being sourced from the Democratic Republic of the Congo in deadly conditions using child slave labour.
The Broken Hill Cobalt Project aims to mine cobalt ores and produce 16,700 tonnes of battery-read cobalt sulphate each year—enough for the lithium-ion batteries in more than a million electric vehicles.
In all, Australia holds around 20 percent of the world's cobalt, lithium and nickel deposits—the three key minerals used in lithium-ion batteries.
Minister for Industry, Energy and Emissions Reduction said the project helped Australia strengthen its position as the go-to for the world's supply of critical minerals.
"The Broken Hill Cobalt project's pilot plant has already produced samples for shipping to battery precursor manufacturers across the country and the world," said Minister for Industry, Energy and Emissions Reduction, Angus Taylor.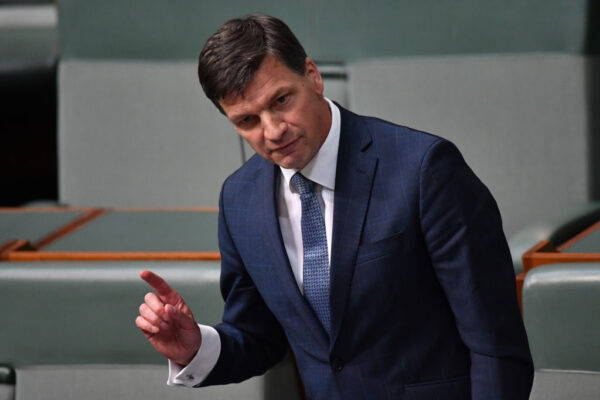 "And now we're helping to supercharge its potential."
The site itself is located 23 km west of Broken Hill in New South Wales, with project owner Cobalt Blue (COB) hoping to leverage the approval to attract investment before beginning development.
"Granting Major Project Status to the Broken Hill Cobalt Project will greatly assist COB to raise development capital by recognising the strategic importance given to this project by the Australian government," Cobalt Blue CEO Kaderavek said.
Broken Hill has a long history as a crucial mining town in Australia, holding the largest single source of silver, lead and zinc ore ever discovered. It is also the origin of the name for one of the biggest mining companies in the world, Broken Hill Proprietary (BHP) Limited.
The project falls in line with the Australian Critical Minerals Strategy and Australia's Long Term Emissions Reduction Plan, part of an overall transition to reach net zero emissions by 2050.
Ethical Cobalt
Growing fears of "blood cobalt" sourced from the Congo have worried battery makers, including Tesla, who has gone so far as to make its electric vehicle batteries cobalt-free.
In December, a report released by the Australian Human Rights Commission highlighted concerns of slave labour and poor conditions brought on by a rapid uptake of green-energy technology, including solar, wind, and batteries.
"Modern slavery risks are heightened when there is a change in procurement strategy, and high volumes of manufactured goods are required at short notice," the report reads. "The shift to renewable energy has revealed a number of areas of emerging modern slavery supply chain risk for energy companies."
"More than half the world's supply is mined in the Democratic Republic of Congo (DRC), where a significant proportion comes from artisanal mines, where miners—many of them children—work in dangerous conditions for minimal reward," the report continues.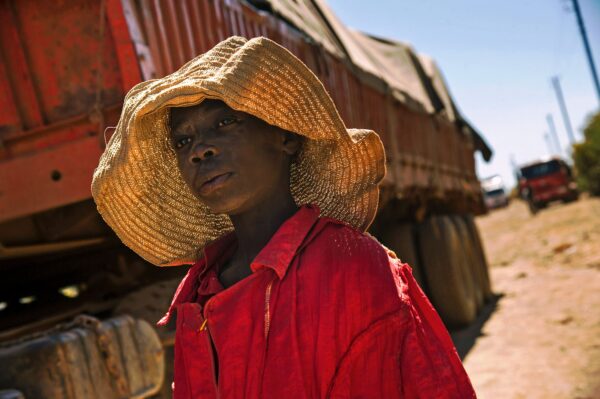 According to the Council on Foreign Relations, more than 70 percent of the world's cobalt is produced in the DRC—of which 15 to 30 percent is produced by artisanal and small-scale mining.
A class-action lawsuit had previously been filed on behalf of a group of mothers and children from the DRC against five U.S.-based big tech giants, which had alleged incidents of significant bodily harm and death stemming from cobalt mining operations.
"The young children mining defendants' cobalt are not merely being forced to work full-time, extremely dangerous mining jobs at the expense of their educations and futures; they are being regularly maimed and killed by tunnel collapses and other known hazards common to cobalt mining in the DRC," the lawsuit reads.
To this end, Cobalt Blue has made it its goal to help the global battery production industry and produce ethically-sourced cobalt.
"As the world decarbonises, cobalt is critical—it stabilises batteries, makes them more powerful, and last longer," COB states on its website. "With the green revolution and appetite for cobalt growing, so is the demand for ethical practices."
Bringing Battery Building to Australia
Australia's abundant reserves of minerals used in batteries has brought with it calls to develop the battery-making industry here, rather than solely exporting the goods overseas.
Western Australia (WA) alone boasts most of the country's cobalt, lithium, and nickel deposits, most of which is exported to the world's biggest battery manufacturer—China.
WA's Curtin University Professor of Sustainability Peter Newman—and the lead author for transport on the Intergovernmental Panel on Climate Change—believes that WA is in a perfect position to establish a complete battery manufacturing supply chain.
"There are huge opportunities right through the value chain, and at this stage, we're just digging it up and sending it off," Newman told The Epoch Times on Jan. 21.
"We have the largest lithium mine in the world, and that is now going to be processed in two places: in Bunbury and in Kwinana, to a very high-quality lithium that can go straight to a battery manufacturer," he said.
"[And] in Australia, we have high quality science, analytical, and engineering capabilities to make and run these factories."
Currently, Australia has virtually no battery, solar, and wind manufacturing capabilities of its own and exports vast quantities of the goods from China.
"And we do it on the site, so we don't waste that energy, we're doing it very close to where the product is being mined … that's the next economy," Newman said.