Australia Orders Review of TikTok's Data Collection
Australia's Home Affairs Minister has ordered cybersecurity authorities to investigate social media giant TikTok's data collection security.
Clare O'Neil, who is also the cybersecurity minister, called on Australians who use TikTok to be cautious of data collection by the app.
"I'd say to Australians: if you're using TikTok, think about what data of yours might be being collected, and know that we're not always 100 percent confident of how that data's being used," O'Neil said on a TV program of Australian Broadcasting Corporation (ABC) on Sept. 5.
"We do need to take precautions in this digital age."
According to Digital 2022, a report released by Internet data research company WE ARE SOCIAL, the international version of TikTok has 7.38 million adult users in Australia, second only to Facebook, Facebook Messenger, and Instagram.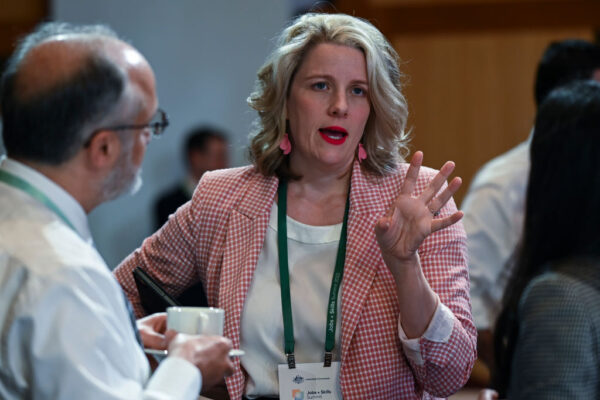 The move comes after TikTok Australia admitted in July that its employees in China had access to Australian users' data.
"Our security teams minimize the number of people who have access to data and limit it only to people who need that access in order to do their jobs." Brent Thomas, TikTok's Australian director of public policy, wrote in reply to James Paterson, the shadow minister for cybersecurity and countering foreign interference.
"We have policies and procedures that limit internal access to Australian user data by our employees, wherever they're based, based on need."
Concern About Technology in 'Authoritarian Countries'
The minister said this is more than TikTok's data collection.
"This is a much bigger issue about how, as Australians. We're going to engage with technology that's invented in authoritarian countries," O'Neill said on ABC.
TikTok is a hugely popular short-format video platform that allows users to create, share, and view 15-second videos, often featuring singing, dancing, or comedy.
Started in China as "Douyin" in September 2016, the app attracted 100 million Chinese users within one year and was relaunched as TikTok internationally in September 2017, attracting dozens of A-list celebrity users and partnerships with the NBA, NFL, and Comedy Central.
By 2020, TikTok reported nearly a billion active users worldwide—less than four years after its launch.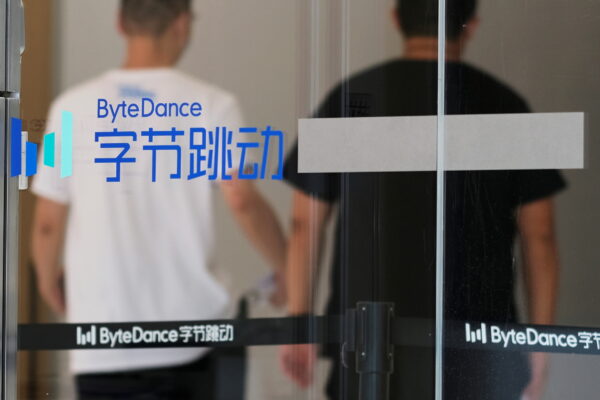 However, the China-based social media has come under scrutiny because of censorship, its ownership by the Chinese company ByteDance, and the reported link to the Chinese Communist Party, which can make a direct request for access to the user data under the 2017 National Intelligence Law.
O'Neill said she had ordered the Home Affairs Department to begin a review on TikTok.
"But I would just say to Australians: This is a really hard and very new problem. There is no country in the world that has quite nailed this," she said.
"I talked to my counterparts in the United States, in Canada, in Britain, in other friendly countries, and we're all kind of trying to find our way through what is a set of very modern problems."
Shadow Cybersecurity Minister: Don't Rule out Banning TikTok
Liberal Senator James Paterson, shadow minister for cybersecurity and countering foreign interference, called on the government not to rule out banning TikTok.
Paterson said the Coalition would support "any appropriate initiatives the government proposes" after the review but suggested the government must consider all options, including a ban.
"I am concerned that prior to receiving any advice from the Department of Home Affairs, the minister has pre-emptively ruled out banning any social media apps which pose an unacceptable national security risk," Paterson told Sydney Morning Herald.
"It's possible that some of the privacy and cybersecurity risks with some of these apps can be successfully mitigated by regulation, but it's also foreseeable that tougher measures including banning are the only satisfactory solution with others."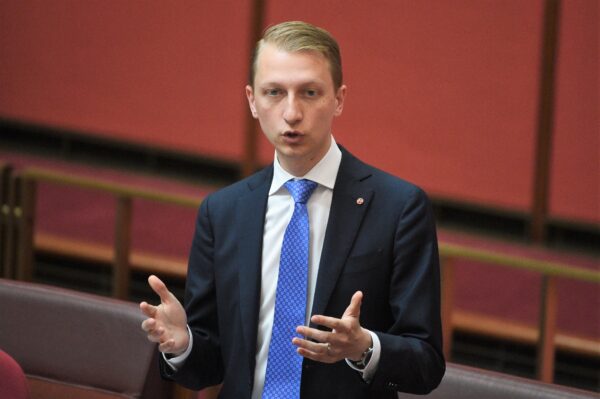 Patterson said options for handling social media platforms could include strengthening data security regulations, such as requiring Australian users' data to be stored in Australia and blocking access from authoritarian countries such as PRC.
He said the government could also consider foreign interference disclosure measures, such as requiring accounts to be identified if they are associated with a foreign government.
The review will also look at other social media, including WeChat, another Chinese app popular among Chinese Australians, Sydney Morning Herald reported.
"It's not just about TikTok," O'Neil told the news outlet.
"We've got this basic problem here where we've got technology companies that are based in countries with a more authoritarian approach to the private sector, and this is a relatively new problem."
The Epoch Times reached out to Home Affairs Department to confirm if the review will include WeChat but has not received a response by publication time.
Daniel Teng contributed to this report.