Australia to End Quarantine for Citizens Returning From Overseas
The Australian state of New South Wales (NSW) will cease all quarantine for international arrivals into that state from Nov. 1, but at first limit the new arrangements to citizens, permanent residents, and their immediate family members.
The NSW government on Friday announced the decision that isolation requirements would be scrapped from Nov. 1.
Arrivals will need to be fully vaccinated against the CCP virus, commonly known as the novel coronavirus, and return a negative test result for the COVID-19 disease before and after their flight.
Following the NSW government's announcement, Prime Minister Scott Morrison said the decision would apply to Australians first, with a backlog of people stranded overseas.
"I want to stress that for the other states and territories, and I have advised the premiers and chief ministers to this end, that this is about Australian residents and citizens first," Morrison told reporters in Sydney.
"The Commonwealth Government has made no decision to allow other visa holders—skilled visa holders, student visa holders, international visitors travelling under an ETA or other international visa arrangement, visa, visiting visa arrangement—to come into Australia under these arrangements," he said.
The prime minister also confirmed that there would be a cap of 210 for unvaccinated travellers to return to NSW.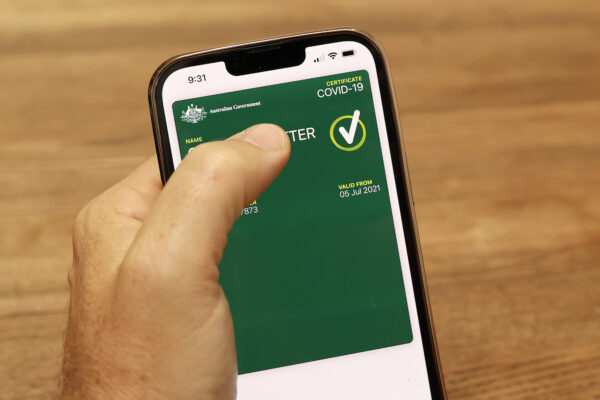 The decision comes as home quarantine is being trialled across Australia using facial recognition and geolocation technology.
Morrison confirmed that NSW Premier Dominic Perrottet consulted with him about the decision to scrap all quarantine, including home quarantine, prior to making the announcement on Friday, saying it had been discussed even before Perrottet became premier.
"I welcome the announcement today. It is consistent with the advice I have from my own Chief Medical Officer," the prime minister said.
The definition of immediate family will be expanded to include parents, rather than just partners and children.
All Australians will also be allowed to leave the country from the start of next month without having to receive special permission.
Qantas will bring forward the resumption of international flights two weeks to Nov. 1 because of the NSW announcement.
The national carrier will operate five return flights a week from Sydney to London and up to four return flights a week from Sydney to Los Angeles.
Australia has fully vaccinated 66.3 percent of its eligible population aged 16 and over, while 84 percent have received their first dose.
AAP contributed to this report.