Australian Businesses Can Deny Unvaccinated Customers, PM Says
A big part of Australia's national plan to reopen the country includes creating incentives for people to get a COVID-19 vaccine, which includes business owners refusing entry or service to people who cannot prove they have been fully vaccinated, Prime Minister Scott Morrison has said.
"A business, under property law, has the ability to say, 'No, you can't come in,'" Morrison told 2GB radio on Aug. 26, adding, "That's a legitimate thing for them to do."
The prime minister said that such measures are there to protect workers and customers from the CCP (Chinese Communist Party) virus, and had "nothing to do with ideology" such as freedom or liberty.
"These issues around liberty and so on. We all believe in freedom, but we also believe in people being healthy, and the sheer fact of it is, if you're not vaccinated, you represent a greater public health risk to yourself, to your family, to your community and others about you," Morrison said. "So, it's only sensible that people will do sensible things to protect their public health."
But Liberal Democrats Senate candidate, and former Queensland premier, Campbell Newman, thinks the prime minister has "lost all perspective."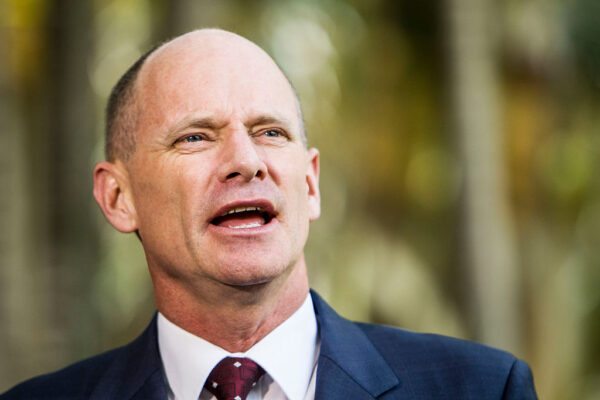 "The Prime Minister is wrong," Newman told The Epoch Times, adding that taking a COVID-19 vaccine prevents serious illness, and maybe death, but it does not completely prevent a person from contracting or transmitting the CCP virus.
"So at that point I say, what are we trying to achieve here? It is illogical.
"For the prime minister of the country to spout a position that is both illogical and involves coercion, has me just wondering what the heck happened to Australia? This is not the Australian way," he said.
The senate candidate is not alone. Some of Morrison's own party room colleagues have come out to sound the alarm on what the government calls "incentives"—labelling them as coercion instead.
Liberal-Nationals Party (LNP) Sen. Eric Abetz doesn't want to see incentives like vaccine passports not be used as a "blunt instrument" to force people to be vaccinated, lest they be locked out of society.
Abetz asserted that the COVID-19 vaccination rollout should be done under the legal requirement of informed consent, which the Australian Immunisation Handbook states as needing to be "given voluntarily in the absence of undue pressure, coercion, or manipulation" to be legally valid.
Both Abetz and Newman have said that once all Australians have had the opportunity to get vaccinated, then all CCP virus-related lockdowns and restrictions should become a thing of the past.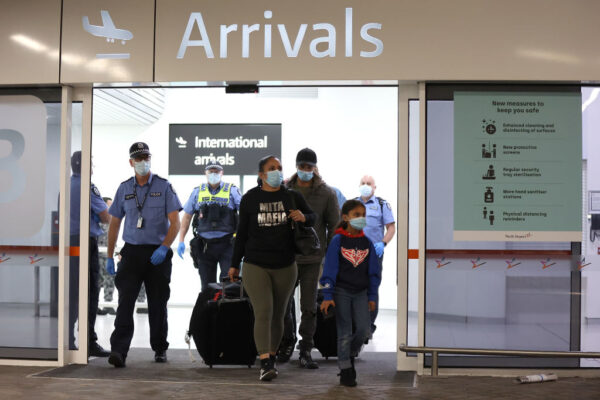 In late July, the National Cabinet—an intergovernmental body involving the prime minister and state and territory leaders—agreed on a four-stage roadmap (pdf) to reopen the country which hinges on vaccinations.
At the 70 percent vaccination mark, Phase B will be triggered, where stay-at-home orders and restrictions are still possible but were said to be unlikely.
Upon reaching the 80 percent vaccination target, which is expected to be in December, Phase C is triggered, and the country will begin reopening its international borders. But lockdowns will need to be "highly targeted" while vaccinated residents will be exempt from domestic restrictions.
When that target is reached, Newman expects that everyone in Australia will have had the opportunity to access the vaccines if they want to and he said the entire country should open up without restrictions.
"No QR codes. No state border closures. No lockdowns. No vaccination passports or coercion," he said.
Meanwhile, Morrison noted that there were 8,984 places to get the vaccine—which is 10 times more than the number of McDonald's restaurants in the country, and more than the number of petrol stations.
"We're not suggesting that Australia should be opening up on a whim or on the basis of ideology," Morrison said. "We're saying we have a plan that is based on the best science, the best health advice and the best economic advice, which says when you get to 70 percent and 80 percent (vaccination coverage), then you can allow Australians to move forward and live with COVID.
"Now, that doesn't mean you live, you know, completely exactly as it was before. You've got to keep sensible precautions, as is occurring all around the world."
Currently, about 26.1 percent of the national population are fully vaccinated, and about 45.2 percent have had one dose of a CCP virus vaccine.
Separately, a country with one of the world's highest vaccination levels, Israel, had seen its lockdowns restrictions temporarily lifted only for some of the measures recently reimposed amid the spread of the Delta variant.
This included indoor mask-wearing, limitations on gatherings, and ramped-up rapid testing, as well as the reinstatement of its "Green Pass" COVID-19 vaccine passport program in late July.
Of a population of more than 9 million people, Israel has about 5.4 million people—or 78 percent of those 12 and older—fully vaccinated.
Mimi Nguyen Ly contributed to this report.