A parliamentary inquiry has proposed that online gambling advertising be prohibited entirely in Australia within three years to reduce gambling harm among the population.
The House of Representatives Standing Committee on Social Policy and Legal Affairs has released a final report on an investigation into online gambling harm.
The report found that online gambling was expanding in Australia and had the potential to inflict more significant harm on the population than other forms of gambling.
In addition, there was evidence that Australia's current regulatory framework lacked the ability to address online gambling harm and protect consumers due to its complexity and inconsistency.
The report proposed 31 recommendations and called for a crackdown on the industry.
Among the recommendations was a plan to implement a comprehensive ban on all forms of online gambling advertising over three years due to its impact on consumer behaviour, especially children.
"Online gambling is unlike other forms of entertainment because of its potential to cause psychological, health, relationship, legal and financial harm to individuals and those around them, and tragically, gambling is a key risk factor for suicide," Committee chair and Labor MP Peta Murphy said in the report noting the gambling companies advertise so much in Australia because it works.
"Online gambling has been deliberately and strategically marketed alongside sport, which has normalised it as a fun, harmless, and sociable activity that is part of a favourite pastime."
The State of Online Gambling in Australia
According to the report, Australians lose the most money to online gambling, per capita, in the world, with total expenditure on online gambling increasing from $5.57 billion (US$3.68 billion) in 2019 to $9.56 billion in 2022.
In comparison, Australians spend around $25 billion each year on all forms of gambling.
Online gambling has increasingly become popular among the population as the percentage of Australians engaging in this activity soared from 12.6 percent in 2010-2011 to 30.7 percent in 2019.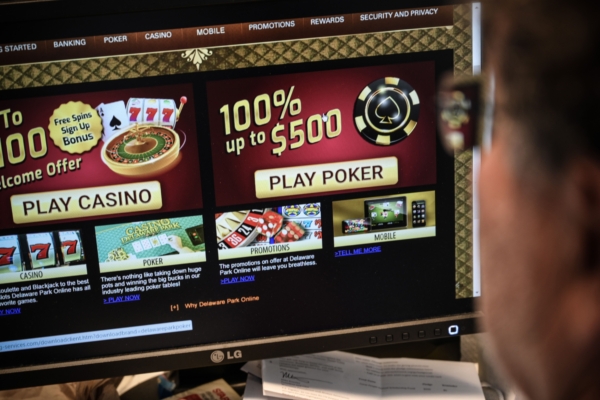 At present, while online gambling causes less overall harm in Australia than pokies, it is still harmful.
The report pointed out that online gambling has many features that can cause considerable harm to individuals and their families in a short time, such as being easily accessible, having highly immersive interfaces and enabling users to gamble secretly and anonymously.
It was expected that the level of harm inflicted by online gambling would rise as it gained more traction.
"Australians who gamble online are significantly more likely to report experiencing any harm (34 percent) compared to those who only gamble on land-based forms (15.6 percent)," the report stated.
"Among people who report experiencing gambling harm, those who gamble online experience a greater number of harms compared to non-online gamblers."
At the same time, the inquiry found that young men were most likely to suffer online gambling harm, with 64 percent of participants aged 18-34 years at risk of some harm.
The Prevalence of Online Gambling Advertising
The report pointed out that Australians were bombarded by gambling messages and that it was almost impossible for anyone interested in sports to avoid gambling marketing.
In a sense, the heavy marketing practice adopted by gambling companies has caused consumers to view gambling as a normal activity that increases a person's enjoyment of sports or a part of Australian culture.
"The 'gamblification' of sport creates an association between the enjoyment of sport and gambling, as if gambling and sport are both healthy and harmless activities that are reliant on skill," the report said.
According to global information firm Nielsen Holdings, gambling companies spent around $294.3 million in 2021 and $310.4 million in 2022.
Due to the prevalence of gambling advertising in Australia, children are at high risk of harm due to their exposure to gambling messages.
"Gambling advertising influences young people to think more positively about gambling, and many children are 'keen to gamble' because of how gambling is marketed with sport," the report said.
"Gambling advertising may be more effective on young people than adults because young people may have less awareness of the 'persuasive intent' of advertising."
Currently, it is not illegal to market gambling to young people in Australia, and there are few mechanisms to protect them from harmful messages.
Proposal to Ban Online Gambling Advertising
The report recommended the government implement a total ban on online gambling advertising in four phases over a three-year period.
The first stage involves prohibiting all online gambling advertising on social media and online platforms and removing the exemption for advertising online gambling during news and current affairs broadcasts.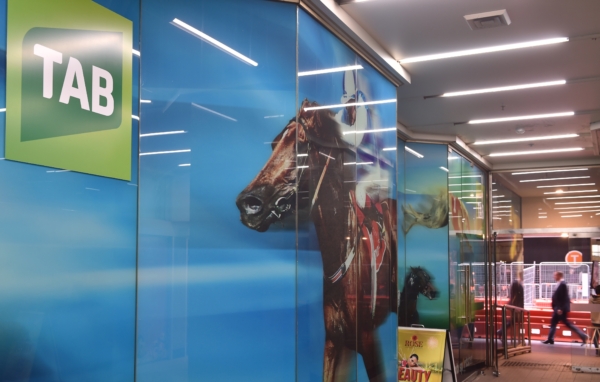 It also includes banning this type of marketing on commercial radio between school drop-off and pick-up periods.
In the second stage, the government will ban online gambling ads during sports broadcasts and for one hour on either side of matches, with similar restrictions imposed on in-stadium advertising, including logos on players' uniforms.
Ads will then be prohibited on all media platforms between 6:00 a.m. and 10:00 p.m, followed by a total ban at the end of year three.
However, the ban will not apply to online gambling ads on racing channels.
Response from Politicians
Following the report's release, Prime Minister Anthony Albanese said a comprehensive plan was needed to deal with online gambling advertising problems.
"We need to deal with online issues, we need to deal with social media issues, we need to deal with it comprehensively across the board," he told ABC Radio.
"It's no good doing just one portion of reform that then just opens up and channels it somewhere else."
Social Services Minister Amanda Rishworth said the federal government seriously took responsibilities around online wagering and gambling advertising.
"We are working together to implement the remaining measures of the National Consumer Protection Framework, and already we have implemented activity statements, staff training and new evidence-based taglines," she said.
Meanwhile, in his May budget reply speech, Opposition Leader Peter Dutton urged the government to ban gambling ads during sports matches and one hour on either side of broadcasts.
Tim Costello, the chief advocate of the Alliance for Gambling Reform, whose mission is to address the harmful impacts of gambling in Australia, welcomed the report and urged political parties to support the recommendations.
"There is absolutely a need for a national strategy to combat the profound gambling harm that is being wrought in communities across Australia," Costello said in a statement.
"Individuals, families and communities are devastated. And the harm is not just financial. This is a major public health issue that causes devastating harm to people's health, and in many cases, it leads to people taking their own lives."