Australian Spy Agency Pivots Focus To China Threat
In a rare public speech, the director-general of Australia's foreign intelligence service, ASIS, has admitted that his agency has pivoted its primary focus away from terrorism and people smuggling and is now focusing on the growing threat from China.
Speaking at the Australian National University National Security College, the Director-General of ASIS, Paul Symon, said that the agency is making adjustments to address what he termed some "alarming signs" from the Asian country.
"We're making the adjustments that very much address China," he said.
"We're still managing terrorism, people smuggling and kidnapped Australians and other issues. But the focus is China, its behaviour, its actions, and trying to understand and reveal the gap, the delta between what's being said and what's actually happening on the ground."
Symons noted that he believes it is possible that he could see a situation where the relative importance, priority, and resources that are assigned to human intelligence could reflect the Cold War.
"There is some very alarming signs," Symons said.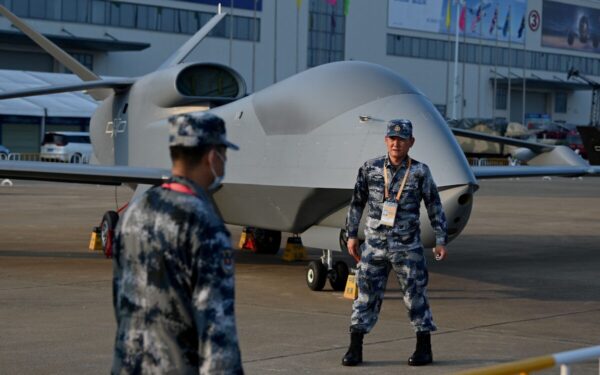 China Threat An Issue For Australian Defence Forces
The rare admission from Symons comes as Australian Defence Minister Richard Marles has announced an investigation into allegations that the Chinese regime was actively seeking to recruit Australian ex-military personnel to train the People's Liberation Army.
Speaking at a press conference, Marles announced the government had set up a joint Counter Foreign Interference Taskforce, including members of the Australian Federal Police (AFP) and the Australian Security Intelligence Organisation.
"The task force that I've described is investigating a number of cases," Marles said. "What we are focused on right now is making sure that we do examine the policies and the procedures that are currently in place in respect of our former Defence personnel to make sure they are adequate."
The latest move comes after a former U.S. Marine fighter pilot and flight instructor—who had been working in China—was arrested in Australia following a report from the BBC alleging that Beijing had been headhunting military personnel for training.
The AFP arrested Daniel Edmund Duggan, 54, on Oct. 21 in the rural town of Orange in New South Wales.
Duggan, who is listed by his company, Top Gun Australia, as the chief pilot and managing director, is a former major in the U.S. Marine Corps who served in the Persian Gulf during operations in Kuwait and spent time in the Spanish Navy.
He is also alleged to have had experience flying a range of military aircraft, including the AV-8B Harrier "Jump Jet," T2C Buckeye, A4J "Skyhawk," Hawks, and Mig29, and was a senior tactical instructor trained in weapons and tactics, air combat, and low-altitude flying and has been contracted as a military tactical instructor and consultant.
The BBC reported that the UK Ministry of Defence (MOD) had issued an intelligence alert after up to 30 former military pilots were believed to have been recruited by the Chinese regime to train members of the People's Liberation Army.
The BBC alleges that the UK government became aware of the recruitment drive targeting pilots with experience on fast jets—like the Typhoon, Jaguar, Harrier, and Tornado—and helicopters in 2019 and that efforts were ramped up with current personnel being targeted.