Australians Could Struggle to Stay Warm This Upcoming Winter as Gas Shortage Looms
[ad_1]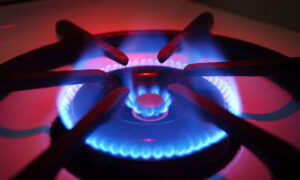 Australians could struggle to stay warm this winter after the energy market regulator warned of a potential gas shortage.
Daniel Westerman, CEO of the Australian Energy Market Operator (AEMO), said that as the country transitioned to net-zero, the southern—and colder—states of New South Wales, Victoria, Tasmania, the Australian Capital Territory and South Australia could be affected.
"So overall, we're forecasting sufficient annual supply to meet the demand for southeastern Australia until 2027. But there are risks of peak day shortfalls each winter if there are periods of very high demand for both gas for heating and gas for power generation at the same time," Westerman told ABC AM program.
"A big part of that is the decline in production from the Victorian gas fields, which is declining faster than the rate at which we are electrifying our homes and businesses, and, of course, we are seeing an ongoing need for gas as a firming generation to enable more renewables into the power system."
AEMO is calling for investment in new gas supplies to overcome these forecasted shortfalls by completing infrastructure and supply projects on time.
He also said governments needed to facilitate additional gas storage and pipeline development, noting that liquified natural gas (LNG) import terminals could play a role.
"Gas is critical for electricity generation. We see that every day, and we certainly saw it through some of the disruptive periods last year. Gas is critical to help the electricity supply as our coal-fired power generators get older and retire. It also enables more renewables generations into the system and helps reduce emissions," Westerman said.
AEMO says they do not believe annual gas consumption and the summer demand for gas increasing over the long term.
"However, winter maximum gas daily demand for power generation is forecast to nearly double from 2023 to 2042, due in part to the electrification of heating," he added.
Energy Prices Set to Soar Again
The call from the regulator comes as Australian households struggling with higher living costs and the oncoming hit expected during the winter months.
On March 15, the Australian Energy Regulator (AER) revealed its draft version of the default market offer (DMO) for the 2023-24 financial year, highlighting increases of up to 23.7 percent compared to current prices.
The DMO is the maximum rate energy retailers can charge residential and small business customers in three regions that are part of the National Electricity Market: New South Wales (NSW), South Australia and southeast Queensland.
Following the release of the DMO, Energy Minister Chris Bowen said that more needed to be done to help households and businesses.
The minister also said the federal government would continue to work with states and territories to deliver energy bill relief in the May Budget.
"We know there is more to do, which is why our Energy Price Relief Plan also included consumer and small business rebates–additional, targeted assistance to those who need it most," Bowen said in a statement.
"And over the medium to long-term, we are driving the transformation to 82 percent renewables by 2030 with Rewiring the Nation and our Capacity Investment Scheme because firmed renewable energy is the cheapest form of energy."
Government to Provide $1.5 billion in Energy Price Relief
Prime Minister Anthony Albanese has blamed the rise in electricity prices on Russia's invasion of Ukraine while warning Australia is not immune from global economic trends.
"The bottom line is there's been a war in Ukraine that has put up global power prices. And because of our energy market and the way that it works, that has an impact on Australian prices as well. That is the truth of the matter," Albanese said on Thursday.
"The increase would have been far greater. What we saw was a halving of the forecast wholesale power price increases as a result of the action that we took as a federal government."
He also said the federal government is looking to provide $1.5 billion of energy price relief.
Alfred Bui contributed to this report.
[ad_2]

Source link