Biden Says Nord Stream Pipeline Damage Was 'Deliberate Act of Sabotage'
President Joe Biden labeled the damage to Gazprom-led Nord Stream 1 and 2 pipelines under the Baltic Sea as an intentional "act of sabotage," telling Russian President Vladimir Putin that the United States and its allies won't be "intimidated" by his words or threats.
"Let me say this: It was a deliberate act of sabotage, and now the Russians are pumping out disinformation and lies," Biden told reporters at the White House on Friday. His latest remark rebukes Putin's claim that the West is responsible for blowing up the pipelines, which carry Russian natural gas to Germany.
"We're going to work with our allies to get to the bottom of exactly what—precisely what happened. And at my direction, I've already begun to help our allies enhance the protection of this critical infrastructure," the president added. "And at the appropriate moment when things calm down, we're going to be sending divers down to find out exactly what happened."
Biden accusing Moscow of spreading "disinformation and lies" likely refers to the Kremlin's claim that Washington had a motive to blow up the pipelines to sell more liquefied natural gas (LNG) to Europe.
Vassily Nebenzia, Russia's ambassador to the United Nations, told the Security Council on Friday that the United States would "undoubtedly" gain from the destruction of the pipelines, though he stopped short of blaming Washington for this week's explosions.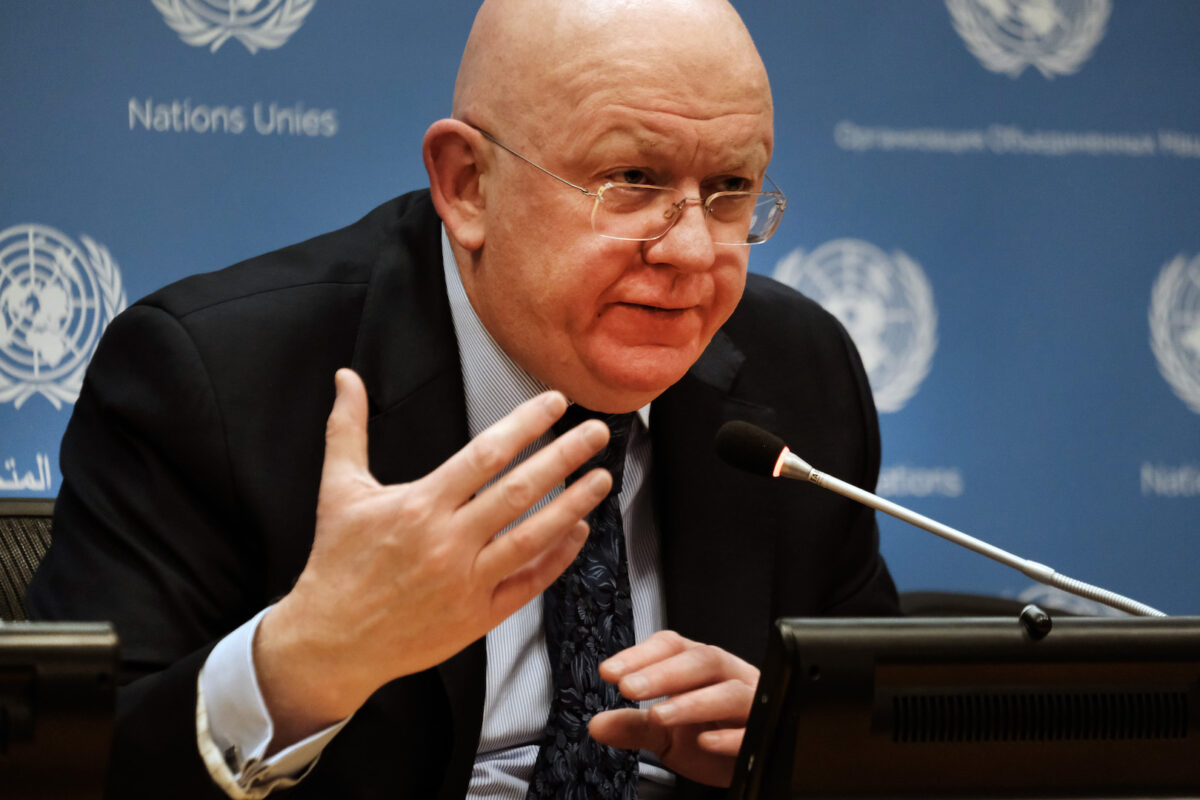 "American liquefied natural gas suppliers should be celebrating the manifold increase in LNG supplies to Europe," Nebenzia said.
Also on Friday, Putin directly accused the West of blowing up the Gazprom-led pipelines.
"The sanctions were not enough for the Anglo-Saxons: they moved onto sabotage," Putin said. The United States and other countries have imposed several rounds of sanctions against Russia since Putin sent his forces to attack Ukraine earlier this year.
The White House has dismissed all Kremlin accusations over the West being responsible for the damage, labeling Moscow's claims "not true."
"Just don't listen to what Putin is saying," Biden told the White House briefing. "What he's saying, we know is not true."
Biden has declined to directly blame anyone for the "deliberate act of sabotage." Instead, he said the United States needs to further investigate the incident and collect more evidence. However, the president's latest remark is the strongest yet about allegations that sabotage was involved in the incident.
Earlier this week, researchers with seismology agencies in Denmark and Sweden found that the damage to the pipelines was most likely caused by explosions and ruled out the possibility of natural cases.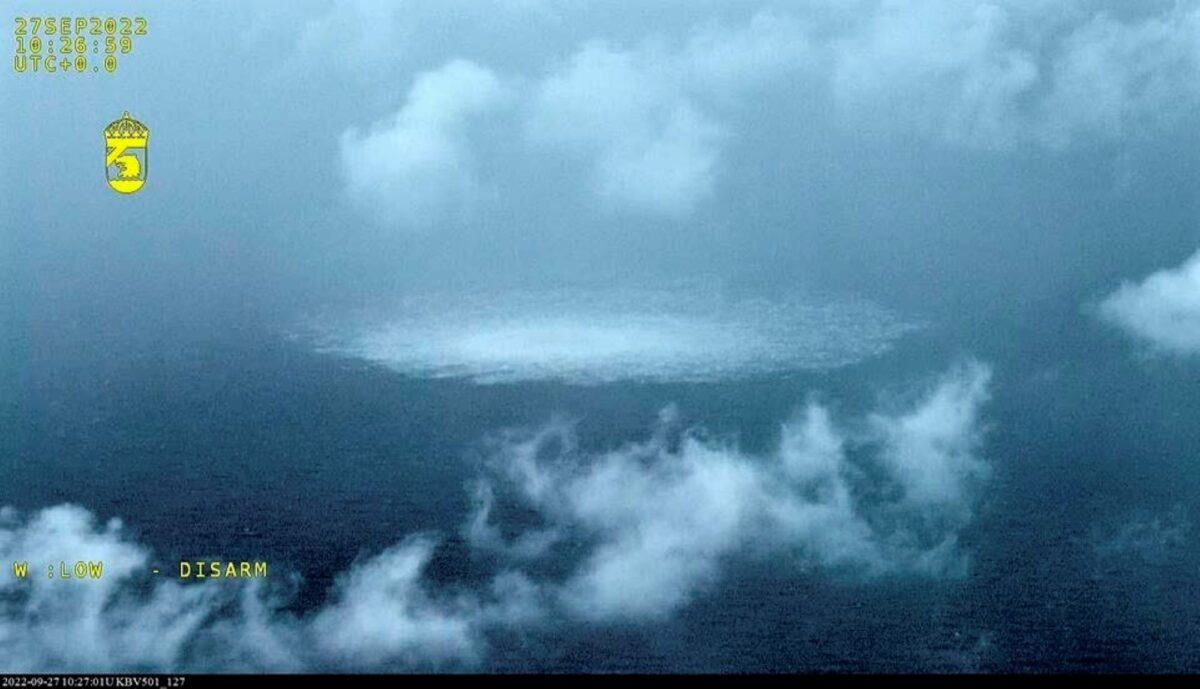 According to data released by a team of seismologists, the blasts occurred in the vicinity of the location of the pipelines. Both Danish and Swedish seismic agencies picked up the alleged explosions on Monday.
"We're not spot on, but we're fairly close to the area of the leakage," Bjorn Lund‬, director of the Swedish National Seismic Network at Uppsala University, told NPR on Wednesday, adding, "There's nothing I could come up with that would produce this."
Meanwhile, Biden also said on Friday that the United States will continue to provide military equipment to Ukraine so the country can "defend itself and its territory."
"[Putin] can't seize his neighbor's territory and get away with it," Biden said, adding that the United States and its allies are "fully prepared to defend."
"America is fully … prepared with our NATO Allies to defend every single inch of NATO territory—every single inch," the president said. "So, Mr. Putin, don't misunderstand what I'm saying: every inch."
From NTD News