Boko Haram Terrorists Threaten Territory Near Nigeria's Capital
Remnants of the Islamic State insurgency known as Boko Haram are moving to take over the Nigerian state neighboring the federal capital, according to security experts in the region. This development may be another step in the break up of the Nigerian state, say some observers.
"I have proof as the executive chairman and chief security officer of the Local Government [of Shiroro County] that Boko Haram has exclusively taken over four of the eight wards in Shiroro Local Government," Suleiman Chukuba told reporters in Minna, capital of Niger State, on Sept. 30. "The Boko Haram and bandits together have taken over the eight wards of the local government which are made of about 500 communities," he said.
Years of sustained attacks by terrorists in northeastern Nigeria have sent millions of residents fleeing, but Boko Haram is a new threat for the central state of Niger, as The Epoch Times reported in April.
At that time, Mr. Sani Bello, the governor of Niger State, stood in front of the press in Minna to issue a stark warning that Boko Haram terrorists had hoisted flags in Kaure village in the Shiroro County and could attack the country's capital city of Abuja, which is just two hours' drive away.
Security was improved in the Abuja federal capital territory after the alarm, but Niger State continued to witness deadly attacks and abductions, resisted only by poorly equipped civilian guards and hunters.
Several media outlets reported that the terrorists were mounting roadblocks and imposing taxes in the captured communities within weeks of Governor Bello's alarm, but President Muhammadu Buhari's administration did not respond.
The following month, Boko Haram's leader Abubakar Shekau blew himself up, resulting in the scattering of terrorists who did not want to swear loyalty to the victorious Islamic State of West Africa. Many of these fighters to fled to safer zones of occupation, such as Shiroro County, one of the largest in the Niger State with more than 500 villages, according to County Chairman Suleiman Chukuba.
Like the Taliban in Afghanistan, the terrorists use lobbying and bribes as a first option to gain acceptance in less threatening communities before imposing strict Islamic laws—including banning formal education, said Chukuba.
"What they do is, tell the villagers they have money and arms to give them to assist in fighting the government," he said. "They tell them we don't want western schools; we only want Quranic schools here. And they always try to recruit civilian residents of captured communities.
"We believe that bandits don't have the weapons used by those terrorists and that only Boko Haram is openly against schools. And if you look at the bandits, they are not only against the government but everybody. But Boko Haram by their sermons and utterances, they always claim to be fighting government. So that is why I said it is Boko Haram that are dominating Shiroro Local Government."
The terrorist migration of some Boko Haram elements to Niger State has been confirmed by London-based military consultant David Otto.
"There are indications that the so-called armed bandits in northwest and central Nigeria have been infiltrated by former Boko Haram members and  from Ansaru factions [linked to Al Qaeda] who have now formed a new faction. We don't know what that faction is called yet, but it seems to carry out the plan of their former leader—Abubakar Shekau, who about two years ago made some bandits swear allegiance to Boko Haram.
"Again the tactics being used by the so-called bandits in Niger, Zamfara, Kaduna and other surrounding areas are not the handiwork of ordinary criminals. A typical bandit is not interested in capturing territories, hoisting flags, or attacking military installations unless they are carrying out an operation, and the military comes in their way. Bandits are also not known to possess anti-aircraft guns, rocket-propelled grenades or any of such high-powered artilleries," Otto told The Epoch Times by phone.
The terrorists might soon take over the whole State if not swiftly contained, Shiroro community leader Abubakar Kokki said to The Epoch Times.
"I cannot tell you how many communities they have occupied, but they are many and if care is not taken the whole of the State might soon fall into their hands," Kokki told Epoch Times.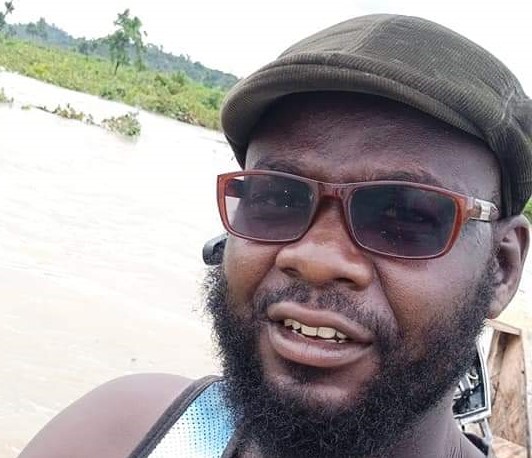 "They are not just attacking but hoisting flags and setting up their own government in each of the conquered territories. When they come, they lobby in some places where they have acceptance, but in communities where they are likely to face resistance, they kill and force those captured alive to become their subjects, paying taxes to them and living strictly by their own rules," Kokki said.
Police have declined to comment on the claims or cast doubt on them.
"We wouldn't want to join issues with the civil authorities. Besides, this is an issue that concerns national security and cannot be debated upon in the media," said Police Public Relations Officer in Niger State, Assistant Superintendent of Police (ASP) Wasiu Abiodun to The Epoch Times. The claims might be "a false alarm," said a former Special Task Force Commander in Plateau State, Major General Christopher Agundu.
"There is no evidence to prove that Boko Haram is capturing territories in Niger. Of course, there are challenges. Niger State by land mass is very large. It borders so many states, I think about nine or so. But the veracity of that claim is still wrapped up in a lot of mystery.
"Unless we have evidence or if there are belligerents there to say we are this, and we have done this, we cannot be categorical about that," Agundu said.
Close to 300 people were killed in the State in more than 40 attacks between January 2020 and May 2021 according to Christian Solidarity International.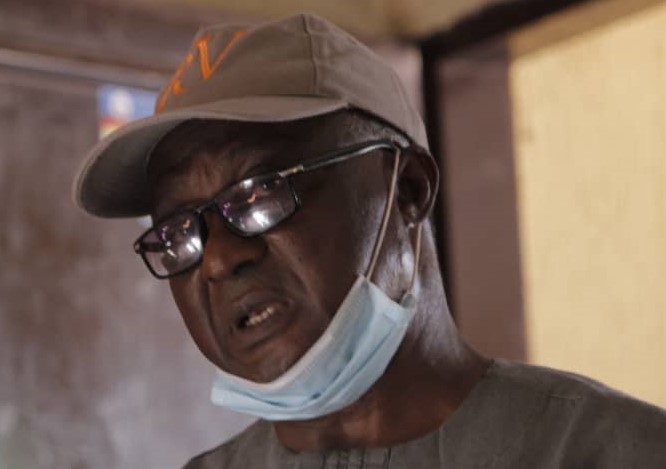 The Nigerian federal Government is unconcerned, but the terrorists pose a threat similar to the Taliban in Afghanistan, said Mr. Gabriel Ad'Ofikwu, a former Nigerian Army major and spokesman for an association of senior retired military officers.
It may not take that Afghan image but then it has its own specific disastrous face," said Ad'Ofikwu. "What can be found in Nigeria is a return to how we were before the colonialists came."
Ad'Ofikwu echoed the alarms of Nigerian analysts who warn that the most populous nation in Africa is heading for a breakup due to separatist movements in three of its major regions.
"You will begin to find nucleus empires springing up to defend themselves, and once it gets to that point of every man to his tent and God for us all, you will find that the armed forces will break up. When the armed forces break up, we are at a point of no return," he said.