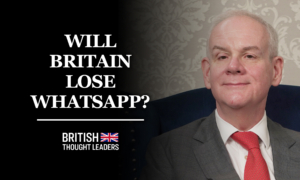 NTD's Lee Hall sits down with Conservative peer Daniel Moylan, who has expressed concern over the upcoming Online Safety Bill that is expected to be ratified this year.
The bill aims to shift powers from the government to a regulatory body with the authority to mandate WhatsApp, iMessage, and Signal to scan individuals' private messages.
In response, WhatsApp and Signal have stated their possible withdrawal from the United Kingdom, as they are unwilling to compromise their encryption systems.
Furthermore, the bill poses a potential threat to Wikipedia, particularly Welsh Wikipedia—the largest Welsh-language website globally.