China's new ambassador to the United States has called on his Chinese compatriots and Chinese students in the United States to work with the Chinese Embassy to serve communist China in his open letters published on the embassy's official website.
Upon his arrival on May 24, the new ambassador Xie Feng published the letters in both English and Chinese. In one letter titled "To Fellow Compatriots in the United States", Xie directly addressed both Chinese-Americans and Chinese expats in the United States on behalf of the motherland, writing to invoke any nationalistic/ethnic sentiment in the reader, as he wrote "blood is thicker than water."
He called on the Chinese community in the United States to help the regime improve U.S.-Sino relations as defined by Xi Jinping, leader of China's ruling Communist Party (CCP), and to serve as "a bridge that connects the two countries," because "you all have a stake in China-U.S. relations."
"Your support, involvement, and contribution would be most valuable," Xie wrote.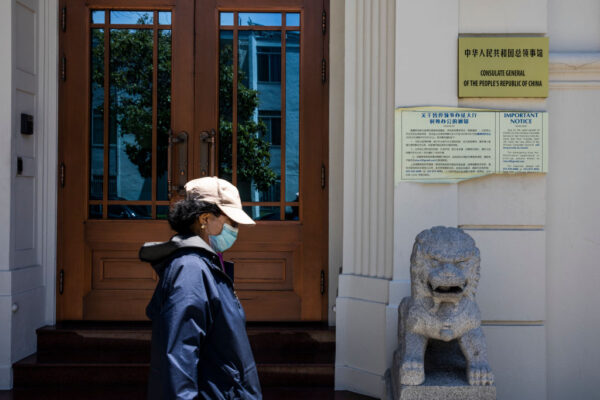 He also extended an invitation for them to visit China.
"A China marching toward modernity is a boon to the Chinese people and to countries across the world," Xie said in the letter. "You are most welcome to visit China often to experience the progress of the country and find opportunities there for self-fulfillment."
At the end of the letter, Xie expressed his desire to expand his connections in the Chinese community in America.
"I look forward to meeting old friends here soon and making new ones," he said, inviting Chinese to visit the Chinese embassy.
Xie told Chinese students in the United States to "stay united" in "loving our country and studying abroad to serve the motherland," and to work with the Chinese embassy. He urged Chinese students to "tell China's story well to your American friends" to help the regime improve U.S.-Sino relations. "Tell China's Story Well" is the Chinese communist regime's overseas propaganda slogan to push the CCP's narrative of its rule in China to the world.
Xie's open letters were published right after a series of arrests of Chinese Americans who served the Chinese communist regime's interests and agenda in the United States, in violation of U.S. laws.
Infiltrating the US
Litang Liang, a Chinese community leader and U.S. citizen living in Boston, was arrested earlier this month for secretly providing the Chinese communist regime with a "blacklist" of U.S.-based pro-democracy dissidents from 2018 to 2022.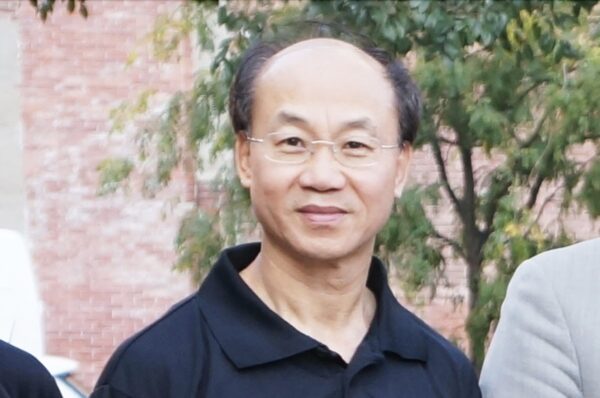 This week, two men in California have been charged by federal prosecutors for helping the CCP to persecute Falun Gong—a faith group teaching the values of truthfulness, compassion, and forbearance that has been illegally persecuted in mainland China since 1999—in the United States.
John Chen, a 70-year-old U.S. citizen born in China, and Lin Feng, a Chinese citizen aged 43, attempted to "manipulate the IRS Whistleblower Program, through bribery and deceit," in an attempt to strip a Falun Gong-run entity of its tax-exempt status, as stated in a court filing.
In the past ten years, several Chinese American scholars who participated in the CCP's Thousand Talents program have been investigated by U.S. authorities, with some being sentenced to prison for violating laws in the United States, such as espionage and illegally providing American research data, findings, technologies to China.
Thousand Talents is a global recruitment program designed by the CCP to attract talent to China, mainly targeting scholars who were originally from China studying or working in Western institutions and organizations with access to the most cutting edge technologies in the West.
Reports have also frequently appeared about Chinese students in the United States being organized by Chinese embassy and consulates to protest against dissidents groups and to voice the CCP's talking points to "defend the motherland."
Protecting CCP's Interests
Although Xie has been viewed by many in the diplomatic world as a relatively low-key figure, compared with his predecessor Qin Gang and other "wolf warrior" diplomats of the CCP, he made it very clear on the day he arrived in the United States for his new post that "I have come here to safeguard the interests of China," he told the media at JFK airport in New York.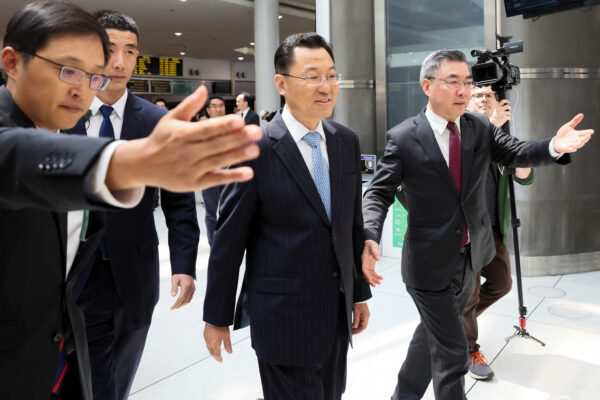 Xie is known for his behind the scene work in striking deals with politicians in the United States. In November 2022, Xie helped arrange a high-profile summit between Chinese leader Xi Jinping and U.S. President Joe Biden.
He also played an important role on the Chinese side in the negotiation of a prisoner exchange agreement in 2021. Under that deal, Beijing released two Canadian citizens in exchange for the United States giving up an extradition request for Meng Wanzhou, the chief financial officer of Chinese telecommunication giant Huawei, who had been detained in Canada.
Xie has years of experience in diplomacy, especially with the United States.
He has extensive contacts in strategic and business circles in the United States, which seem to be his main focus to promote the CCP's U.S.-Sino policy. In October 2022, he said at the U.S. Center for Strategic and International Studies that he hopes the experts at the think tanks in both nations can play an active role in bringing U.S.–Sino relations back on track.
On Jan. 16, Xie delivered a keynote speech at the opening ceremony of the China Think Tank International Influence Forum in Beijing. He reiterated the importance of the roles played by people in Chinese and American strategic and business circles for U.S.–Sino dialogue and cooperation, reported the China-based media outlet The Paper.
Professor Kou Jianwen, director of the International Relations Research Center of National Chengchi University in Taiwan, told The Epoch Times on May 24 that U.S.- Sino relations won't change in any major way despite the personnel changes, responding to Xie's appointment as the new ambassador.
"This is a structural confrontation [between democracy and communism], so it is difficult to make substantial adjustments in the relationship between the two countries," he said.
Ning Haiphong and Luo Ya contributed to this report.