Chinese Regime's 'Reincarnation Politics' Is Linked With Its Border Clashes With India: Expert
NEW DELHI—Indian and Chinese soldiers had a minor faceoff at Tawang in Arunachal Pradesh over a week ago after 100 People's Liberation Army (PLA) soldiers intruded into Indian territory that China considers disputed and has included in its political maps as within the Tibet Autonomous Region.
The minor clash didn't cause any damages and happened near Yangtse in Tawang where the border is not demarcated and the territorial perceptions are different on both sides. It was defused after a few hours when the local commanders on both sides talked, and both sides withdrew following the established protocols and mechanisms.
The incident at Tawang came just a  few weeks after 100 soldiers and 55 horses of the Chinese regime's PLA crossed three miles into Indian territory, in the Barahoti region of the Himalayan state of Uttarakhand, and destroyed infrastructure including a bridge on Aug. 30.
Tawang, on the border with Bhutan and China, is not new to Chinese intrusion. A Sinologist told The Epoch Times that Chinese interest in the region and overall in other Himalayan regions bordering with India is linked to its wider policies of sinicization targeting Tibetan Buddhism and specifically to its reincarnation politics aimed at controlling the institutions of Tibetan Buddhism on the border that may become the birthplace of future Dalai Lamas.
In this sensitive sequence of events between India and China, the 13th level of talks between the Corps Commander of both sides held on Oct. 10 also failed because the PLA refused to de-escalate overall and specifically refused military disengagement from the three regions of Hot Springs, Depsang Plains, and Demchok in India's Ladkah Territory on China's northwestern border.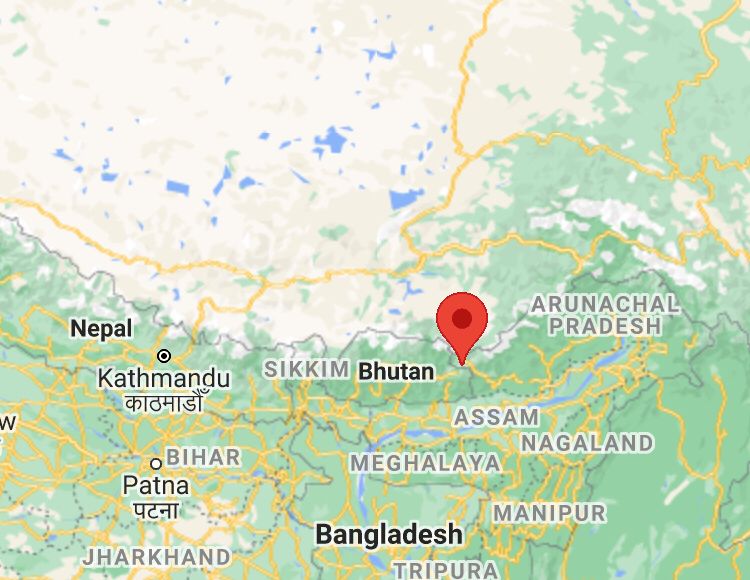 Why is Tawang Important?
Tawang is home to a 340-year-old Tawang monastery and is the birthplace of the Sixth Dalai Lama, Tsangyang Gyatso (1680-1706). Frank Lehberger, a senior fellow with the India-based think tank the Usanas Foundation, said that Tibetans today believe that free from Chinese Communist Party (CCP) interference, this place could again be the birthplace of a future Dalai Lama, which leads the Chinese regime to want to control and eradicate the monastery.
"A possible Chinese goal in such a possible 'reincarnation war' could be to destroy or capture this important monastery in Tawang, in order to prevent that a future Dalai Lama would be identified or educated in this holy place," Lehberger wrote in a paper published on the Usanas website on July 15.
"The so-called geopolitics of reincarnation is indeed the main reason why the PRC has since 2008 gradually intensified its controversial claim to the town and the ancient monastery of Tawang."
Tibet's unique tradition that institutionalizes the reincarnation system of eminent spiritual masters or religious authorities is called Tulku.
"Tulkus are mostly recognized at infant age and then educated and groomed in a monastic environment, in order to later play the role of religious custodians who are entrusted with upholding the uninterrupted lineages of specific Buddhist teachings," wrote Lehberger adding that the miracle-based narrative that recognizes them has turned them into an enemy of the CCP.
"These rare qualities have often turned them into enemies of atheist Marxist-Leninists and Maoists, who only perceive the Tulku-institution as being superstitious, reactionary, elitist, and feudalistic in nature," said Lehberger.
"Therefore it is no surprise that Stalin and his local allies in the Mongolian Communist Party were the first to prosecute, imprison and kill many Mongolian Tulkus during the anti-Buddhist pogroms of the 1930ies in the newly founded Mongolian People's Republic."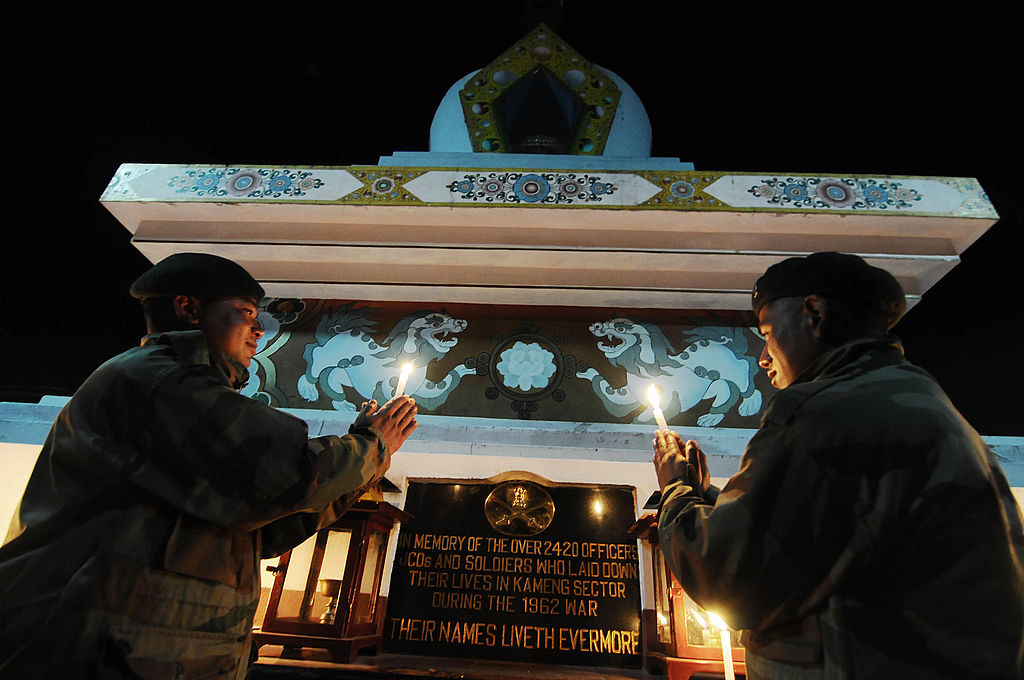 Geopolitics Behind Sinicization
China's One Belt One Road (OBOR) project is linked with leader Xi Jinping's dream of the PRC becoming the most powerful nation in the world by this mid-century, when the PRC will celebrate 100 years of communist rule. This "geopolitical tool" according to Lehberger aims at linking China's western hinterland that's home to a predominantly non-Han Chinese population, with Pakistan and other central Asian nations.
"Tibetans and other large non-Han ethnic groups have lived for centuries on the natural resource-rich mountains and deserts that overlook and flank the ancient trade routes now intertwined with the modern OBOR, linking China to Central Asia and the Indian Ocean," said Lehberger. Since 2015 Xi has started looking at these ethnic groups as a kind of geopolitical security risk, he said.
Xi wants to resolve this risk by sinicization or by assimilating the various ethnic groups into the dominant Han-Chinese social and cultural mainstream, Lehberger said. Anybody who objects to this will face elimination or eviction by military force.
"This is indeed a form of genocide, reminiscent of Stalinist deportation policies in the Soviet Union of the 1930ies and 1940ies," he said, explaining that China's United Front Work Department (UFWD) has become a tool of choice for the CCP to achieve the sinicization of various ethnic groups including the Tibetans.
"The head of the UFWD, You Quan has declared on Sept.15, 2020, that all religions in China have to be 'Chinese in orientation' and that Tibetan Buddhism has to be 'guided in adapting to the socialist society.' The leader of the rubber-stamp equivalent of an Upper-House of parliament, Wang Yang, did also make an inspection tour in a remote TAC [Tibet Autonomous County] in the province of Qinghai, where he touted the 'virtues and advantages' that sinicization would offer to Tibetans," wrote Lehberger.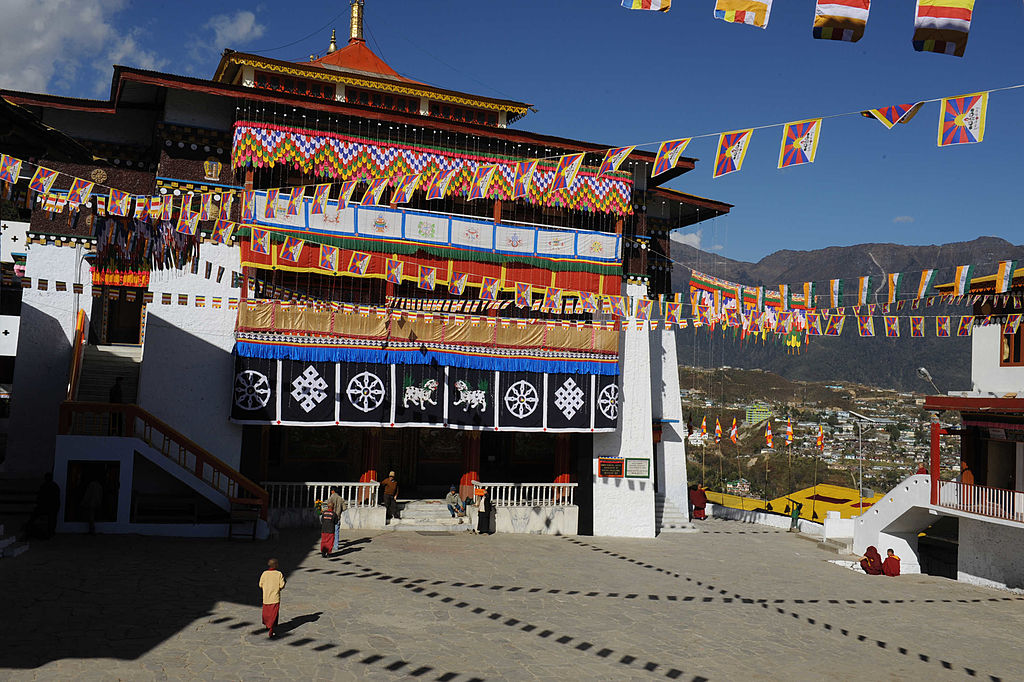 Tulkus and Border with India
China's interest including its military aggression in Tawang and in other Himalayan regions influenced by Tibetan Buddhism involves its attempts at manipulating the succession lines of major Tulkus for political ends, said Lehberger in his paper.
The lineage of Dalai Lamas have enjoyed political and religious authority in Tibet for 379 years and Xi  wants to kidnap this age-old institution to secure the CCP's grip over Tibetan Buddhism—China's State Administration of Religious Affairs (SARA) and UFWD have long-term plans for disrupting any future search and identification process of the next Dalai Lama, he said.
"In order to pre-empt such a Chinese move, H.H. the Fourteenth Dalai Lama has at one time prophecized that his 'reincarnation will appear in a free country.' This could mean that at a future point in time, a future Fifteenth Dalai Lama could very well be found within India's ethnic Tibetan communities in Ladakh, Himachal Pradesh, Sikkim, and Arunachal Pradesh in the Himalayas," said Lehberger adding that these Indian states are home to autochthonous Tibetan-speaking populations.
All along the Himalayas, in these Indian states, there are "numerous ancient monasteries, [where] lineages of erudite masters are kept alive that all remain well outside the control of the CCP and its religious bureaucracy."
Tawang, in Arunachal Pradesh state in India, just a few miles from the de facto border between the two countries is important in this context as it's one of the most important seats of Tibetan Buddhism that's not in the control of the CCP but of India, according to Lehberger.
The birth of a future Dalai Lama in India would become most geopolitically relevant with long-term consequences, he said.
"For the top Chinese decision-makers in Beijing, these moves would not be interpreted as some minor esoteric footnotes, but could eventually become valid reasons for starting a limited border war with India, akin to the ongoing clashes in Ladakh's Galwan valley," said Lehberger.