Djokovic Loses Court Challenge to Overturn Revoked Visa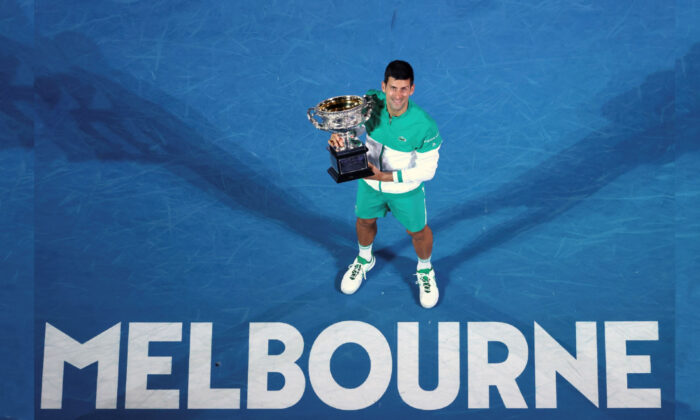 Serbia's Novak Djokovic holds the Norman Brookes Challenge Cup after defeating Russia's Daniil Medvedev in the men's singles final at the Australian Open tennis championship in Melbourne, Australia, on Feb. 21, 2021. (Hamish Blair/AP Photo)
An Australian court ruled on Sunday afternoon to dismiss Novak Djokovic's challenge to a government decision revoking his Australian visa.
Chief Justice James Allsop said that Djokovic's application to overturn the Australian Immigration Minister's cancellation of his visa had been dismissed by himself and a panel of two other federal judges after more than eight hours of deliberations on Sunday, with costs to be paid by Djokovic.
Allsop offered to hear further arguments from both parties, but the World No. 1 tennis player's legal team declined the invitation, meaning that Djokovic will now need to leave the country.
As a result, he will loose his chance to defend his grand slam title at the Australian Open.