Energy Bill Freeze Will Go Ahead Despite Queen's Mourning Period, Downing Street Says
Downing Street on Friday gave assurance that the freeze of energy bills will be delivered as planned despite parliamentary businesses being suspended in the period of mourning for Queen Elizabeth II.
In her first major policy intervention, Prime Minister Liz Truss on Thursday announced a two-year Energy Price Guarantee scheme that will cap a typical household's energy bill at £2,500 per year, around £1,000 less than what the price was set to rise to from Oct. 1. Similar support will be given to businesses to help them with high energy costs.
But hours after the multi-billion scheme was announced, the UK's 96-year-old Queen passed away in Scotland, sending the country into a period of national mourning.
Politics as normal pauses for around 10 days while the House of Commons will be suspended until the state funeral.
Officials are working in the background on more details of the package, including a strategy to support businesses and a plan for Northern Ireland. Chancellor Kwasi Kwarteng will also need to find a date to reveal his emergency financial package when parliament resumes business.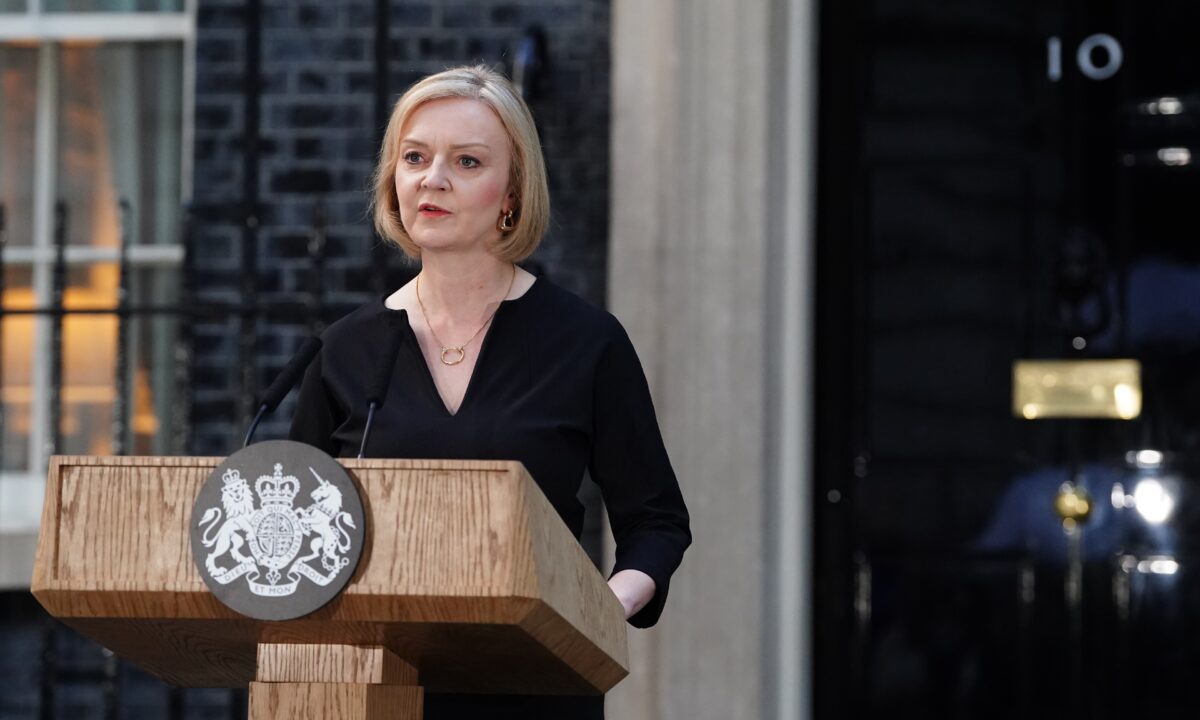 Truss's offical spokesman sought to reassure the public on Friday, saying Downing Street doesn't believe the package will be affected.
"The public should be reassured that the energy price guarantee will be in place for households from Oct. 1, as planned," the spokesman said.
"We're implementing that guarantee initially through private contracts with suppliers rather than through legislation so this mourning period doesn't impact that introduction."
He said officials are currently "working urgently" on the wider aspects of the policy to ensure it can be delivered.
"As it stands we do not believe the mourning period would impact on delivery of the policy, neither do we think it requires any sort of legislative moments during the mourning period," the spokesman said, adding the government will work with House of Commons Speaker Sir Lindsay Hoyle to introduce necessary legislation "as soon as possible after the mourning period concludes."
Other parts of Truss's plan, such as lifting the moratorium on fracking, will likely be delayed.
The moratorium was imposed in 2019 after minor earthquakes were attributed to fracking in Lancashire—the only active site in the UK.
In April, the government said it had ordered a review of the latest scientific evidence on whether fracking for shale gas is now safe and sustainable.
Truss told Parliament on Thursday that the moratorium will be lifted.
The Department for Business, Energy, and Industrial Strategy on Thursday told The Epoch Times that the review was to be published "imminently," but Downing Street on Friday said it will now be published "as soon as that period has concluded."
PA Media contributed to this report.