Most of the COVID-19 testing will end in England from April, including symptomatic testing in care homes, the UK Health Security Agency (UKHSA) said on Friday.
The NHS COVID-19 app, which alerts close contacts of a positive case and provides advice about COVID-19, will also be closed on April 27.
It comes more than a year after England scrapped all legal restrictions and began "living with COVID."
The UKHSA said it's time for COVID-19 testing in England to be "further aligned with the management of other common respiratory infections" thanks to increased access to COVID-19 treatments and the high natural or vaccine-induced immunity among the population.
From April 1, there will be no more PCR testing outside of NHS settings.
Most routine asymptomatic testing in hospitals and care homes has already ended in August 2022 for non-immunocompromised patients. From April 1, all routine asymptomatic testing will be scrapped.
However, all patients being discharged from hospitals into care settings will still be tested.
Routine symptomatic testing will also end for staff and residents in care settings, prisons and places of detention, homelessness and refuge settings, and asylum settings, unless there is an outbreak.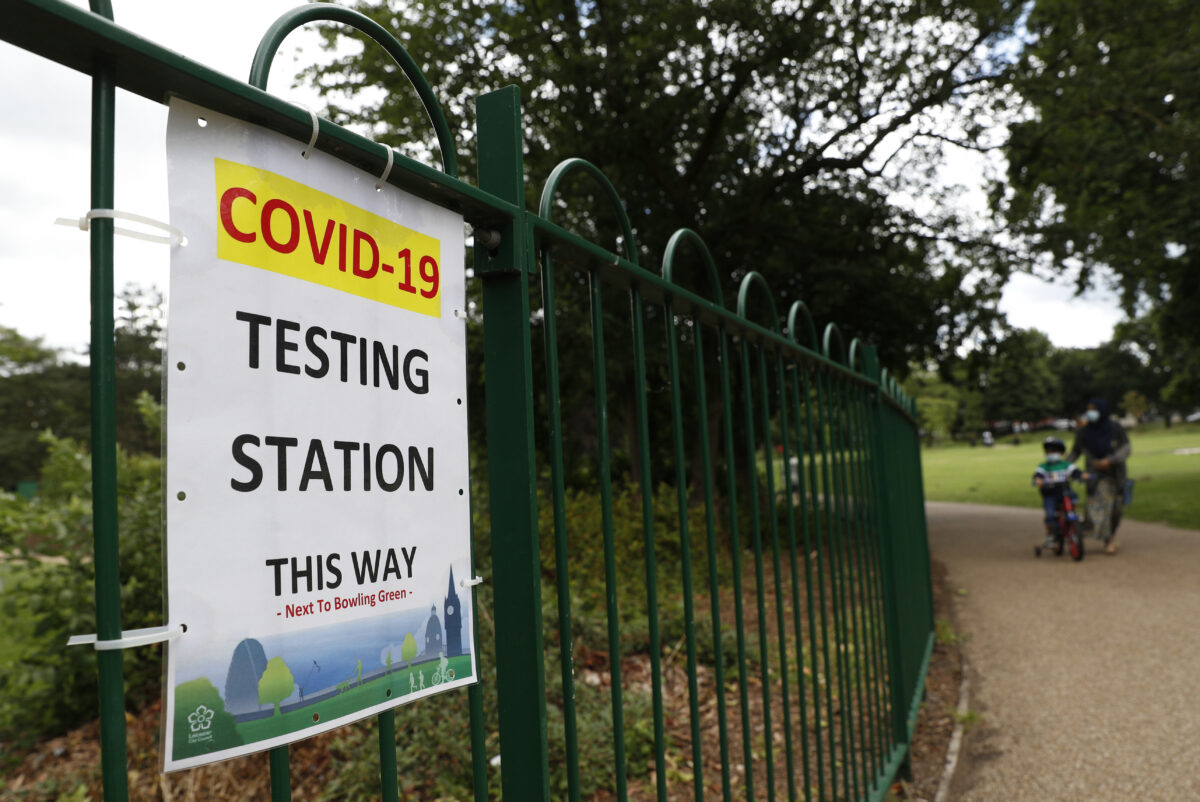 Some groups will still be able to get Lateral Flow tests (LFDs) if they have COVID-19 symptoms, including hospice staff, NHS staff working on inpatient wards with severely immunosuppressed patients, hospital patients where needed to inform decisions such as ward transfers, and those who are eligible for COVID-19 treatment.
The government said that LFDs "have proven to be effective, rapid, and safe," and that the test results are still "regularly monitored against new variants and continue to be effective at detecting COVID-19."
It also said testing capacity will be retained so it can be scaled up again if the NHS comes under "significantly increased pressure" from another COVID-19 wave or a new variant.
Dame Jenny Harries, chief executive of UKHSA, said fewer people are now experiencing severe illness due to COVID-19.
She attributed the development to "vaccinations, infection-related immunity and treatments for those who need them, and the risk of hospitalisation has decreased overall."
"This means we are now able to further bring our testing programmes in line with management of other viral infections whilst still maintaining focus on those at highest risk to protect them from the virus," she said.
"COVID-19 and other respiratory illnesses haven't gone away and simple actions, like washing your hands and staying at home and avoiding vulnerable people when unwell, can make a big difference. For those at highest risk of severe illness, the spring booster programme also provides an opportunity to keep immunity topped up."
Health and Social Care Secretary Steve Barclay praised the testing scheme, which he said was "crucial" to the response during the height of the pandemic. He also touted England's "successful vaccination programme," saying it has "protected the most vulnerable, saved thousands of lives, and has helped us all to live with COVID."
Thankfully we are now able to scale back our testing programme while remaining committed to ensuring those at highest risk and more prone to severe illness get the protection they need," he said.