Envoy Reiterates 'Dirty Bomb' Claim as Russian Security Chief Visits Iran
Moscow's ambassador to the United States on Nov. 9 repeated claims that Kyiv intended to stage a nuclear "provocation" involving a "dirty bomb" with the aim of blaming the fallout on Russia.
Quoted by Russia's TASS news agency, Anatoly Antonov alleged that Ukraine would "make the provocation look like the use of a tactical nuclear weapon by Russia" in order to "drag the United States and NATO directly into the conflict."
Since March, Russian officials have repeated the same allegation on several occasions. At an Oct. 25 meeting of the UN Security Council, Russian diplomats reportedly shared "evidence" of their claims with top Western officials.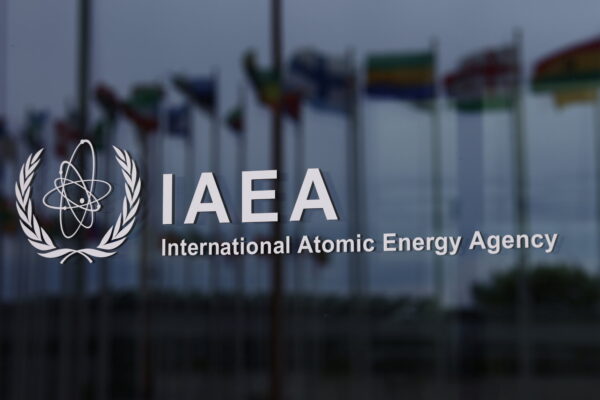 Nevertheless, American, British, and French officials have described the Russian allegation as "transparently false."
Their Ukrainian counterparts have also denied the claims, saying it was Moscow—not Kyiv—that planned to detonate a "dirty bomb" on Ukrainian territory.
So-called "dirty bombs" typically feature conventional explosives combined with radioactive material.
Earlier this month, the International Atomic Energy Agency (IAEA), the UN's nuclear watchdog, sent a team of inspectors—at Kyiv's request—to three sites inside Ukraine with the ostensible aim of looking into the claims.
On Nov. 3, the IAEA declared it had found no evidence of clandestine nuclear activity at any of the three sites it had visited.
"Based on the evaluation of the results available to date and the information provided by Ukraine, the agency did not find any indications of undeclared nuclear activities and materials at the locations," the Vienna-based agency said in a statement.
'Reckless and Provocative'
Antonov also criticized what he described as "reckless and provocative statements" by Kyiv's Western allies, citing recent assertions by the U.S. Army's 101st Airborne Division that it was "ready" to enter the conflict on the Ukrainian side.
On Oct. 21, CBS News reported that thousands of troops from the 101st Airborne Division, along with "heavy equipment," had been deployed to Romania.
According to the report, the deployed troops are carrying out live-fire exercises with their Romanian counterparts at a number of sites near the Ukrainian border.
A NATO member since 2004, Romania shares a roughly 373-mile (600-kilometer) border with southwestern Ukraine.
The report also quoted American military officials as saying that U.S. forces deployed in Romania were prepared to cross the border into Ukraine in the event of a Russian attack on NATO territory.
An elite light-infantry army division, the 101st Airborne is specialized in rapid assault operations and seizing hostile terrain.
Assertions made by U.S. officials quoted in the report conflict with earlier statements by President Joe Biden, who has repeatedly stated that there were "no plans" to send American troops into Ukraine.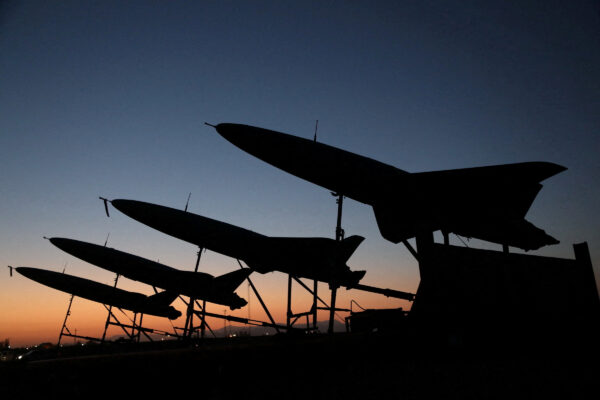 Security Chief In Tehran
Nikolai Patrushev, head of the Russian Security Council, travelled to Tehran on Nov. 9, where he held talks with his Iranian counterpart, Ali Shamkhani.
According to a Russian Security Council statement cited by TASS, the two men discussed issues related to "information security," along with means of combating "attempts by Western intelligence agencies to interfere in the domestic affairs of the two countries."
They also reportedly exchanged views on a range of international issues, including the ongoing conflict in Ukraine and recent developments in the Middle East region.
In recent weeks, Kyiv and its Western allies have accused Russia of using Iranian-made Shahed-136 combat drones to strike Ukrainian targets, including the country's critical energy infrastructure.
Although Moscow and Tehran both initially denied the claims, Iran acknowledged on Nov. 5 that it had supplied Russia with a "small number" of unmanned aerial vehicles.
Iranian officials insist, however, that the drones were delivered to Russia before the latter began its "special military operation" in Ukraine on Feb. 24.
Kyiv, for its part, has challenged the claim, saying that Ukrainian forces were successfully downing at least 10 Iranian drones each day.
For the past several weeks, Iran has been rocked by sporadic violence in different parts of the country, along with a wave of anti-government protests that have continued intermittently since mid-September.
The protests were initially sparked by the death of a young woman who died in police custody in Tehran after being detained by police for wearing "inappropriate attire."
Iranian officials, meanwhile, blame the ongoing unrest on "foreign enemies," including the United States and Israel, while providing little evidence to support their claims.
The protests first erupted in Tehran on Sept. 16, the same day that Iran officially joined the Shanghai Cooperation Organization, a formidable bloc of Eurasian states in which Russia plays a leading role.