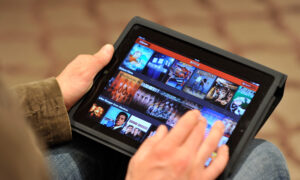 Who doesn't want an extra hundred bucks in their pocket each month, right? Yet Australians are on average throwing away at least that much by paying for subscriptions they've either forgotten about or no longer use.
Think extra streaming services, old paywall accounts and digital health, diet and workout programs.
New research commissioned by ING Australia reveals shrewd consumers could save an average $1261 (US$901) a year by cutting back on subscriptions and other regular outgoings that are no longer useful to them.
And it appears more than a few are determined to do something about it, with the December survey of a thousand or so adults revealing over  half (55 percent) are planning a financial spring clean this year.
Of the non-essential outgoings people are most keen to curb, entertainment subscriptions (45 percent), gym memberships (15 percent) and fitness apps (12 percent) top the list.
Rolled into one across the nation, researchers calculate the savings potentially amount to more than $8 billion (US$5.7 billion).
"It's positive to see many financially savvy Aussies are looking to cleanse their bank accounts," ING Head of Daily Banking Matt Bowen said.
"These findings show small changes like cancelling an unused subscription or monitoring for non-essential outgoings can make big savings when Aussies need it most."
Bowen said creating reminders via phones or setting up bank account notifications were "quick wins for keeping on top of spending and saving those all-important dollars for the year ahead".
The poll found a quarter of Australians who have scheduled outgoings each month admit they're not across them all.
Two in five respondents said they had arranged payments they'd lost track of or had stopped using the services paid for.
Where they had taken steps previously to trim excess, it took an average of nine months to get around to it, with the delay costing more than $960.
Interestingly, people's new year priorities appear to be going digital. Those planning to cut back in 2023 are more likely to target gym memberships (15 percent) over image editing and filter apps (10 percent).
Those prepared to drop digital outgoings like entertainment and gaming subscriptions, are more likely to be Gen Zers (63 percent) rather than Baby Boomers (40 percent), Gen Xers (41 percent) or Millennials (47 percent).
Elsewhere, a large portion of Australians are attempting to keep on top of their scheduled outgoings by receiving email notifications (47 percent), setting reminders on their phone (27 percent) or writing them down in diaries (21 percent).
About one in 10 rely on family and friends to remind them.
When it comes to money management, 54 percent of Australians use everyday accounts to pay for outgoings while 43 percent prefer a savings account.
Despite hard times, the survey results suggest Australians continue to spend.
Nearly six in 10 who already have outgoing payments are still signing up to new subscriptions and forked out an average extra $48 (US$34) a month in 2022.