Canada's legal system is failing to keep violent repeat offenders in jail due to lax bail policies, say retired law enforcement officers who spoke to The Epoch Times, while some criminologists say that without solving the root causes of violence, stricter bail control may not be enough.
Calls for
bail reform
from some police chiefs and politicians have followed the recent murder of Ontario rookie police constable Grzegorz Pierzchala on Dec. 27, 2022. Pierzchala was allegedly shot by a 25-year-old suspect on bail for previous charges of assaulting a police officer and possessing an illegal handgun after a court-ordered weapons ban.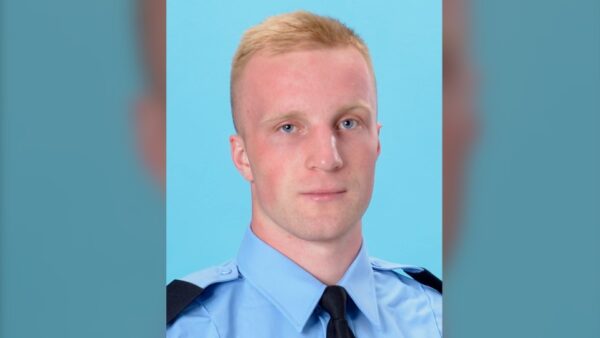 Former police officer Larry Comeau, who retired from the RCMP after 37 years of service, told The Epoch Times it's "tragic" that it took the murder of a young officer to "shine a light on Canada's revolving door justice system."
He says there are too many "social activist" judges that are not handing out "tough sentences that serve both as a deterrence and protect citizens."
The justice system seems to have changed its focus to "getting an accused person back out on the street in record time," Comeau added.
Rob Stocki served as an Ottawa police officer from 1997 to 2009 and retired at the rank of sergeant. He says that in Canada, "you are innocent until proven guilty," but the rights of those charged and not yet convicted must be balanced with the rights of citizens to be protected from dangerous criminal behaviour.
Crimes that involve violence, firearms, or drugs, "should require an accused to be held pending trial," Stocki told The Epoch Times, adding that bail hearings should put the onus on the accused to "demonstrate why they should be released."
He said he saw instances where judges decided whether to grant bail based on how crowded the prisons were at the time. Stocki says in appropriate cases, suspects awaiting trial could be confined to their homes with a monitoring device, and jailed only if they break their release terms.
Stocki says the government has it backward when it comes to addressing crime, particularly when it comes to recent federal gun legislation targeting legally obtained guns instead of criminal activity.
The federal government is "attacking law-abiding gun owners who do not reflect a crime category, while eliminating mandatory minimum sentences" for criminals who commit firearm offences, he says.
"The government has made it harder to keep dangerous offenders incarcerated," he added.
'Social Issue'
Stocki notes that the former police chief of Toronto raised similar frustrations with the bail system.
In 2019, then-Toronto police chief Mark Saunders spoke to reporters after officers seized drugs and a firearm from a suspect on bail for previous firearms charges. The chief said 53 people arrested by police in August and September of 2019 for gun crimes were re-arrested while already out on bail. Of those 53 suspects, 24 received bail a second time.
"I've said from the start, it's a social issue, it really is," said Saunders. "So if we're going to get this right, it's not about arresting or re-arresting, it's not about incarceration forever."
Leland Keane, who served as an RCMP officer for 32 years, and as a former director of the Mounted Police Association of Canada, told The Epoch Times that politics is playing a role in how suspects and convicts are treated by police and by courts. In the 90s, he says, there was a shift; the judiciary started to be "more lenient on politically sensitive topics of economics and race."
Keane says he favours elected prosecutors and police chiefs who have to "run on an actual record of public safety." He also favours more citizens and police being armed.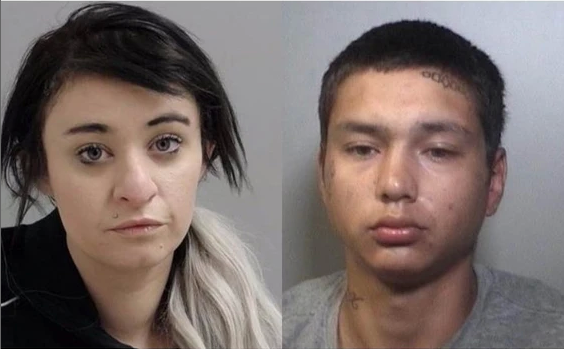 "Law school graduates have no idea how to keep streets safe. Victims and police do," says Keane, who retired as a decorated police officer and firearms instructor. He said his life was never threatened by a legal firearm owner, but once in his career, his life was saved by one.
"Police should be required to be armed off duty and paid accordingly. Retired police should be permitted to continue to carry. This all deters crime and keeps the public safer," suggests Keane. He says there is "zero reason or evidence to prohibit citizens from owning firearms for sport, self defence or hunting," because the biggest threat to the public is from "repeat offenders who were released early or not even incarcerated."
He said gun control measures of the 90s have not resulted in any "measurable impact on crime whatsoever."
Repeat Offenders
On Dec. 5, James Ramer, chief of police in Toronto, Canada's largest city, told reporters that bail hearings for the most serious firearms offences should be heard by an Ontario Court or Superior Court judge, not a justice of the peace, in order to "hold the most high-risk offenders more accountable for their dangerous actions."
Conservative leader Pierre Poilievre told reporters on Dec. 30, that Pierzchala was the fifth police officer murdered since September 2022, and the government's "catch and release bail policies" found in Bill C-75 were to blame.
"The accused was out on bail after having allegedly committed similar violent offences," said Poilievre.
He said he "regularly met police officers across the country who arrest a violent criminal in the morning, and then again in the afternoon after they have been released on bail."
In June 2019, Bill C-75 updated the bail provisions in Canada's Criminal Code for the first time since 1972, with police and judges being told to follow a "principle of restraint" in imposing bail, with the stated intention to reduce backlog in the courts. Police were given the authority to impose conditions on an accused on the spot, rather than requiring a bail hearing before a judge. Indigenous, marginalized, and vulnerable suspects were to be given special consideration.
Jane Sprott, a criminology professor at the Toronto Metropolitan University, told The Epoch Times that the majority of people in provincial prisons are legally innocent, awaiting trial. Bail is necessary, she says, because it isn't financially possible to hold everyone charged with an offence in prison. She also notes suspects who are detained can lose their jobs and housing while in detention awaiting trial.
"Simply holding people in prison is not an effective, or efficient, crime control strategy." She said, "We cannot predict, with any accuracy, who will do what, we'd be forced to keep all people awaiting trial in prison."
The Supreme Court has ruled that suspects have the right to reasonable bail, and must not be denied bail without just cause, which reinforces "the presumption of innocence" and "safeguards the liberty of accused persons."
Crime Prevention
Sprott says that after conviction, a jail term may be necessary as a deterrence, "but all available evidence shows that it will not reduce crime."
"If anything, there are mild increases in offending after imprisonment," she said, adding that preventing crime needs "solutions outside the justice system."
Professor Darryl Davies, a criminology professor at Carleton University and former parole officer with 20 years of experience in the Canadian criminal justice system, says spending billions on corrections and police is ineffective. The solution is crime prevention, he says.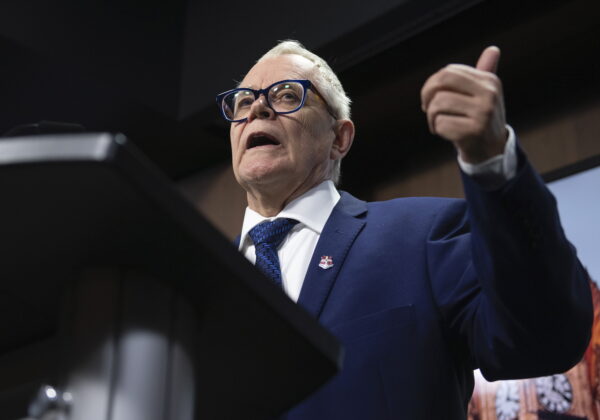 Davies told The Epoch Times the "vast majority of people released on bail do not reoffend" and that police shootings are relatively rare.
He said the bail process is "prejudicial against unemployed, less affluent people" but bail reform isn't the answer.
"It's a fundamental question of violence, our inability to provide adequate programs and services for people who are mentally ill. We have done an atrocious job of addressing this. We simply abandon and criminalize mental illness," states Davies.
Davies adds more gun control also isn't the solution.
"An individual in Saskatchewan was able to stab 15 people. The reality is we cannot prevent people from killing each other. It all starts with dysfunctional families that are wracked by alcohol, spousal abuse, drug addiction, lack of parental supervision, lack of respect for people," said Davies.
Crown prosecutors need to advocate for stiff sentences for repeat offenders, as a start, he says.
"The best predictor of future behaviour is past behaviour." Davies says someone with a history of violence and assault, is probably "not a suitable candidate for bail."
Davies predicts violent crime will continue after the "horrific" societal disruption caused by COVID. Extreme government measures beginning in March 2020 caused isolation and disruption,  "exacerbated levels of violence, and put pressure on people already in crisis," he suggests.
Government authorities did not think about how lockdowns would "push people over the edge," and impact spousal abuse, elderly abuse, and child abuse.
"We have been experiencing unprecedented restrictions on our freedom. Fear and anxiety has been at an all-time high. This has generated enormous instability," he says.