Greens Senator Retracts Comments, Apologises After Minister Sues
Dutton took legal action against Waters, and she has now issued a public retraction of her comments and an apology.
"Apology to Peter Dutton On 25 February 2021 I published a media release on my website, posted on my Twitter account, and made in the course of a press conference false and defamatory statements that Peter Dutton is a rape apologist, that he has sought to conceal and dismiss 1/2

— Larissa Waters (@larissawaters) March 24, 2021
"I accept that there was no basis for those allegations and that they were false. I unreservedly apologise to Minister Dutton for the hurt, distress and damage to his reputation I have caused him," Waters wrote on March 24.
Dutton, who once lambasted Facebook CEO Mark Zuckerberg saying the tech giant facilitated child sexual abuse on its platform, told 2GB radio that he sued Waters because her comments had crossed a line.
"I've dedicated a lot of my public life to protecting women and children, and I'm very serious about it and her comments against me, I just thought, completely crossed the line," he said.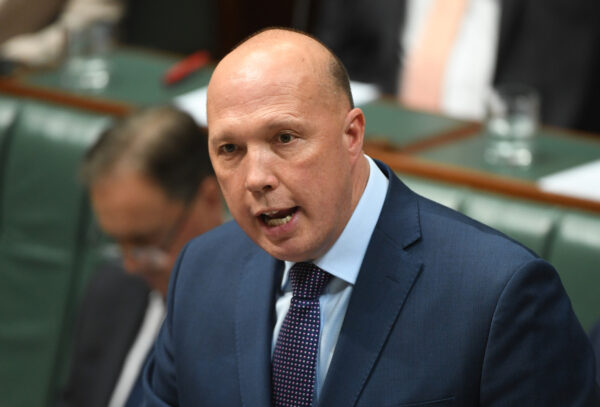 He went on to say that Water's comments fell outside the realm of responsible public debate.
"Criticise me and disagree with my point of view. I don't have any problem with that. That's a part of our democracy," he said. "But I'm not going to be defamed in that way, and people should know that if they wanna do that, there's a price to pay for it, and I think that's appropriate."
Dutton said the rules—and consequences—of the real world need to apply to anonymous social media users who promote false and damaging stories.
He noted that as a public figure, "there's a lot of crap that I cop," which he usually accepts. But he said there needed to be "a red line."