How China Is Systematically Isolating Taiwan in Latin America
The geopolitical power dynamic between China and Taiwan is personified in how relations are unfolding in Latin America. China continues to extend its influence in the region through trade and investment while systematically alienating and undermining Taiwan's dwindling number of allies in the process.
"All of China's economic moves are politically motivated," Latin American economist Edwardo Hoffman told The Epoch Times.
Though its allies in the region are diminishing, Taiwan is working to strengthen ties with friendly countries like Paraguay, Honduras, Guatemala, and Belize.
Presently, there are only 14 countries in the world that recognize the island nation's autonomy.
On March 31, a delegation from Paraguay met with Taiwan's President Tsai Ing-wen and signed two memorandums focusing on the promotion of investment and exports, the prevention of African Swine Flu, and a letter of intent on industrial policy cooperation between the nations.
Representatives from Paraguay who attended the meeting were the Minister of Industry and Commerce, Luis Alberto Castiglioni, the Vice Minister of Industry, Ramiro Samaniego, and the Vice Minister of Exports, Ambassador Estefania Laterza.
Agriculture and livestock officials, ​​along with members of the Paraguayan Industrial Union, were also present during a series of discussions between March 28 and April 1.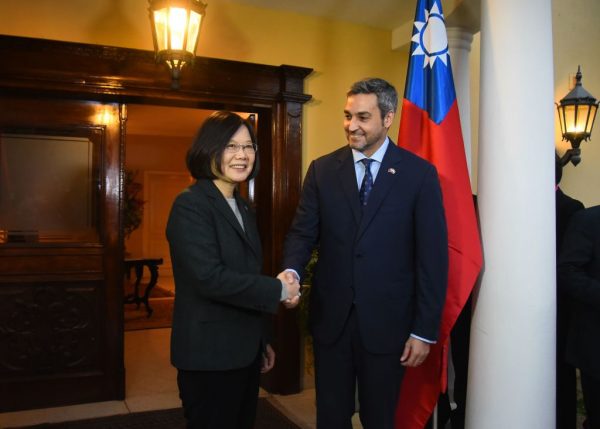 Ing-wen expressed the hopes to comprehensively deepen and strengthen relations between the two countries and jointly promote prosperity and development.
Additionally, the head of state noted since the economic cooperation between Paraguay and Taiwan went into effect in 2018, both countries have enjoyed continuous growth in bilateral trade.
During the worst of the pandemic, Taiwan was quick to offer support to friendly nations in the Americas.
Back in 2020, Guatemala's President Alejandro Eduardo Giammattei expressed his gratitude for Taiwan's donation of critical pandemic supplies like COVID-19 test kits, surgical masks, infrared thermometers, hospital equipment, and automatic detection systems. The Central American nation reinforced its solidarity with Taipei again in December 2021.
Officials representing Hondura's President Xiomara Castro also pledged to support Taiwan last December, which is a notable shift in attitude from her campaign promises to further develop relations with China. The island nation also donated $3 million in aid to Honduras during the height of the pandemic in 2020.
Nevertheless, some experts say keeping allies in Latin America has nothing to do with goodwill gestures and everything to do with money.
Analyst Fernando Menendez told The Epoch Times that when it comes to creating partnerships in the region, China has an obvious advantage due to the sheer size of its investments.
"The goal of Latin American countries, ultimately, is to industrialize. China came along and helped make that happen," he said.
Beijing invested a total of $83 billion from 2005 to 2020, according to the Economic Commission for Latin America and the Caribbean.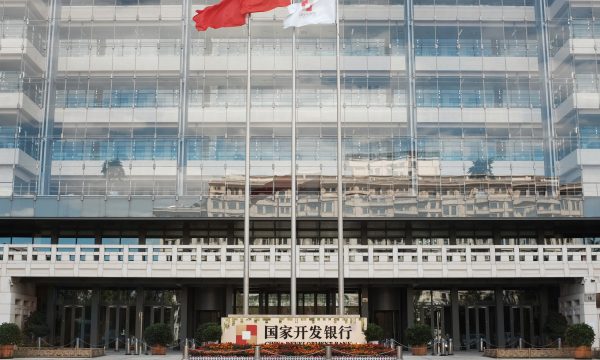 Moreover, the Chinese government has increased lending to Latin American countries.
As of 2020, the China Development Bank and the China Export-Import Bank granted 94 loans amounting to $137 billion, the majority of which were to Venezuela, Brazil, Ecuador, and Argentina.
This translates into substantial yet subtle influence over governments in the region.
El Salvador broke ties with Taiwan in August 2018 under former president Salvador Sanchez Ceren. Shortly after in November, Beijing agreed to give the Central American nation $150 million during Ceren's diplomatic visit to China.
"This historic meeting between the governments of the People's Republic of China and the Republic of El Salvador has produced excellent results. This confirms that the establishment of diplomatic relations with China is the most important decision of my government in foreign policy," Ceren said.
Less than a year later, Nayib Bukele took office and promptly joined China's Belt and Road Initiative.
In December 2021, Nicaragua followed suit and broke relations with Taiwan in favor of China. Foreign Minister Denis Moncada was blunt in his response to the sudden shift toward China in diplomacy.
"The government of the Republic of Nicaragua recognizes that there is only one China in the world … the People's Republic of China is the only legitimate government that represents all of China."
By way of thanks, China pledged over $500 million to help develop Nicaragua's electrical infrastructure.
Large cash infusions being given or lent to a country shortly after renouncing Taiwan aren't limited to Nicaragua or El Salvador. It's an established trend in Latin America.
This is how Beijing gradually but continuously sways struggling nations: by using the same "dollar diplomacy" the United States has been criticized for employing.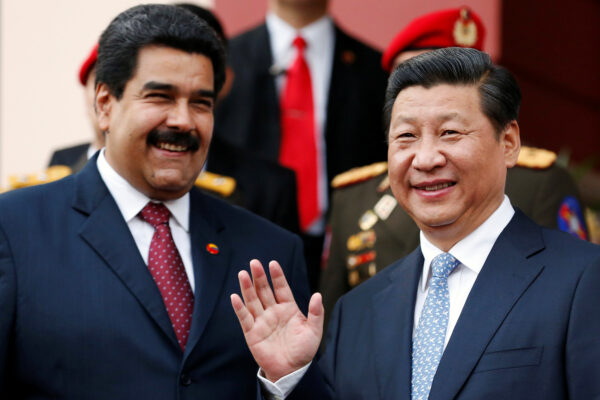 Hoffman says the tactic is colonialism by any other name. "They [China] entered as all other capitalist and colonial foreign entities have in the past. They say they're different, but the approach is the same."
Beijing hasn't been discreet when expressing its sentiments about Taiwan, which it considers a rogue province.
During the National People's Congress on March 7, 2021, Chinese foreign minister Wang Yi said, "Taiwan will eventually return to the embrace of the motherland."
Moreover, China's strategic moves in the region have turned heads in Washington which, according to some experts, is an issue of national security.
Analyst Dr. Evan Ellis says China's funding of authoritarian populism close to U.S. borders creates a significant threat. Second to that is the possibility of an increased presence of other U.S. rivals growing their presence in the region, like Russia and Iran.
Concerns over China's burgeoning influence were expressed in a November 2021 congressional report, which took special note of the deepening of strategic political and military relationships with authoritarian regimes in the Americas.
There was mention of "democratic backsliding" being exceptionally prevalent in Bolivia, Ecuador, and Venezuela.