Ian Paisley: Amid Crisis, Faith Becomes the Primary Source of Support Rather Than Radical Government – Insights from British Thought Leaders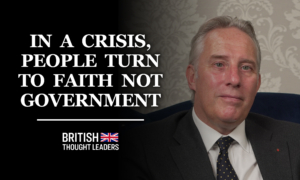 NTD's Lee Hall sits down with Ian Paisley, MP for North Antrim and member of the Democratic Unionist Party.
In this wide-ranging interview, Ian talks about the success of a post-Troubles Northern Ireland, why his Party is boycotting the Windsor Framework, and what being part of the United Kingdom means to him.
He also talks on a more personal level about following in the footsteps of his political giant father, and the challenges of living a life of faith in frontline politics.