"Deeply troubling" evidence of bullying, harassment, and discrimination in England's fire service ranks could be "the tip of the iceberg," an independent inspector has said.
According to a report from His Majesty's Inspectorate of Constabulary and Fire & Rescue Services (HMICFRS), staff recalled racist, sexist, and homophobic comments and behaviours which had gone unchallenged or been dismissed as "banter."
They included claims that a senior officer referred to a black colleague using a derogatory racial term, homophobic abuse scrawled on a firefighter's locker, and two firemen joking about assaulting a female colleague.
There was also a "perception among staff" that women were appointed due to their gender, rather than on merit.
In several services, investigators found staff were not willing to raise concerns.
The report, which made 35 recommendations, focused on the values and culture of all 44 fire and rescue services (FRSs) in England and drew on the evidence collected through its inspections since 2018.
It found that bullying, harassment, and discrimination were, to varying degrees, still a problem in all services.
His Majesty's Inspector of Fire & Rescue Services Roy Wilsher said he was "shocked and appalled" by some of the findings, and said he thought a lot of the behaviour was "from the dim, distant past."
The report said that the public deserves the assurance that "the FRS staff they come into contact with have been subject to background checks prior to carrying out these roles."
Low Trust
Inspectors are calling for appropriate background checks on all firefighters and staff along with new misconduct standards to be introduced, including a national barred list and new mechanisms for staff to raise concerns.
Inspectors found examples of staff being reluctant to speak up about or challenge inappropriate behaviour as they felt that doing so would affect their prospects, have adverse consequences for them, or lead to a "negative mark" against their name and being told it would be "career suicide" to do so.
The report said all staff—and particularly those in emergency service roles where the lives of both staff and members of the public are at risk—need reporting processes they trust as safe, without fear of reprisal.
Wilsher said the culture across too much of the fire sector is "stagnant and needs to be brought into the 21st century."
He said there was evidence of low trust in grievance procedures in 13 FRSs, adding that a staff survey showed that staff from ethnic minority backgrounds who have experienced bullying or harassment are less likely to report it than white members of staff.
It also found that "most services need to do more to improve their equality, diversity and inclusion" (EDI) and that England's FRSs "still doesn't represent many of the communities that it serves."
It cited a 2018 government report (pdf) showing that just 4 percent of firefighters were from an ethnic minority background, compared to 16 percent of the working-age population.
It meant that out of the 12 public sector workforces, FRSs were the "least ethnically diverse."
"It is clear, therefore, that services must do more to recruit and retain people from diverse backgrounds," said the latest report.
The inspector said that more than half of misconduct cases raised within the services over the last 12 months concerned inappropriate behaviour, such as bullying and harassment, associated with a protected characteristic.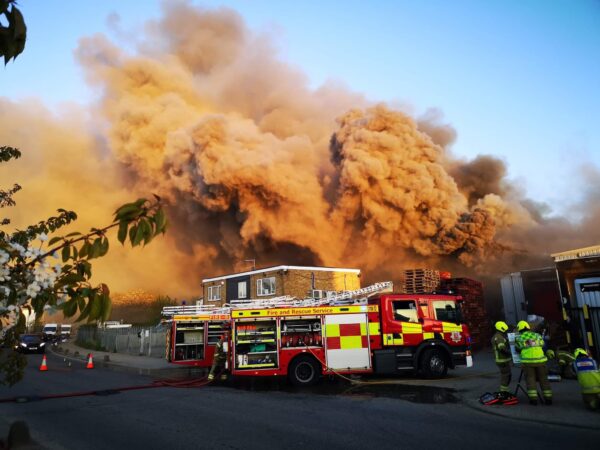 Urgent Recommendations
The report provided its recommendations to chief fire officers, the government and national fire bodies "as a matter of urgency."
Reacting to the report on Friday, Fire Brigades Union general secretary Matt Wrack said: "It is welcome that His Majesty's Inspectorate is beginning to address these issues."
"Our equalities sections have also raised concerns about these issues for many years.
"It is clear, both from our experience and from the contents of this report, that the failure to address discrimination and harassment in the service goes right to the top.
"Some Fire Service leaders are part of the problem, and have systematically failed to address discrimination, harassment, and bullying in the service."
PA Media contributed to this report.