Iraqi Forces Capture Top ISIS Leader Who Had $5 Million Bounty Reward
Iraqi Security Forces (ISF) have captured a high-ranking member of the ISIS terrorist group who oversaw its finances and served as an ISIS deputy leader under the late Abu Bakr al-Baghdadi, Iraqi officials announced.
"While our ISF heroes focused on securing the elections, their INIS [Iraqi National Intelligence Services] colleagues were conducting a complex external operation to capture Sami Jasim, who was in charge of Daesh finance, and a deputy of Abu Bakr Al-Baghdadi," Iraqi Prime Minister Mustafa Al-Kadhimi said in a statement on Monday, one day after the country held a parliamentary election. Daesh is another name for ISIS.
A U.S.-led military operation under President Donald Trump in northwestern Syria in 2019 killed Al-Baghdadi, an Iraqi national and leader of ISIS since 2010. He was also active in the insurgency against American troops following the 2003 invasion of Iraq and claimed responsibility for the Easter Sunday bombings in Sri Lanka, which killed 259 people.
Kadhimi shared on Twitter that the INIS was "carrying out one of the most difficult" cross-border operations ever when the intelligence agency managed to apprehend Jasim and take him into custody.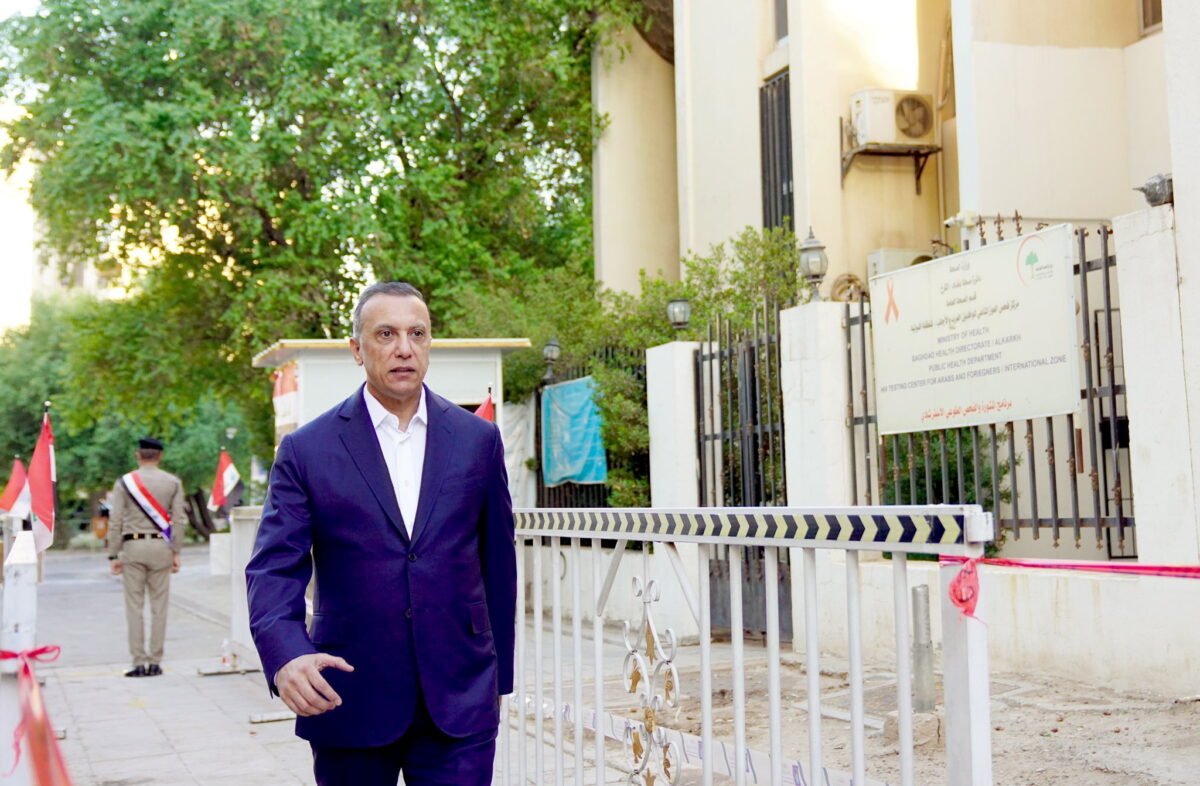 Jasim, an Iraqi national and one of ISIS's core leaders, may offer valuable information on the terrorist group's operations, said Hassan Hassan, an expert on the group. He is only the second senior ISIS leader to be taken alive, he added.
Hassan, author of a book on ISIS and editor in chief of New Lines Magazine, said Jasim is a member of ISIS's top leadership council, the delegated committee, which has between half a dozen and a dozen members, and is a close aide of the group's current leader, Abu Ibrahim al-Hashemi al-Quraishi.
His role had expanded from the overseer of the group's finances to coordinating activities between Iraq and Syria, Hassan said.
"He is involved in the day to day operations of ISIS in Syria and Iraq, so strategically and tactically, this is a significant capture for the Iraqis," he told Reuters.
A reward of up to $5 million for his capture was offered by the U.S. State Department's Rewards (RFJ) for Justice program, according to its website. The department said Jasim, who was also known as Hajji Hamid, is a legacy member of al-Qaeda in Iraq.
"This reward is an important moment in our fight against ISIS," the RFJ said in a statement. "As ISIS is defeated on the battlefield, we are determined to identify and find the group's leaders so that the global coalition of nations fighting to defeat ISIS can continue to destroy ISIS remnants and thwart its global ambitions."
In September 2015, the U.S. Department of the Treasury designated Jasim as a specially designated global terrorist.
Reuters contributed to this report.
From NTD News