Italy's Centre-Left Democratic Party Concedes Election Defeat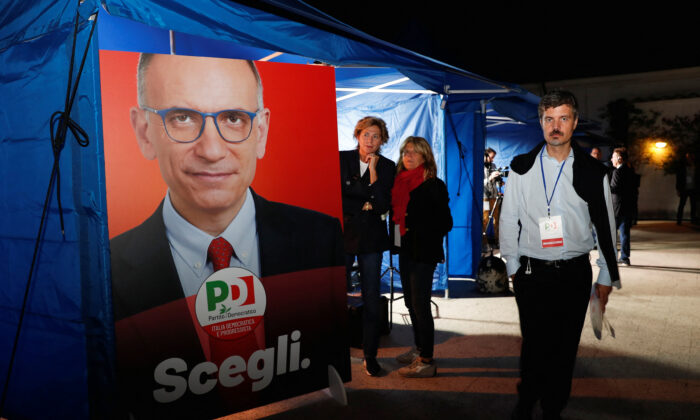 People stand next to a poster of Enrico Letta, secretary of the centre-left Democratic Party (PD), at party headquarters during the snap election in Rome, Italy, on Sept. 25, 2022. (Remo Casilli/Reuters)
Italy's main centre-left group, the Democratic Party (PD), conceded defeat early Monday in a national election and said it would be the largest opposition force in the next parliament.
"This is a sad evening for the country," Debora Serracchiani, a senior PD lawmaker, told reporters in the party's first official comment on the result. "(The right) has the majority in parliament, but not in the country," she said, despite the outcome of the vote.
Provisional results showed that a right-wing alliance of conservative parties led by Giorgia Meloni's Brothers of Italy party had won around 43 percent of the vote and was on course for a clear majority in parliament and control of both houses of parliament.
Meloni is set to become Italy's first female prime minister.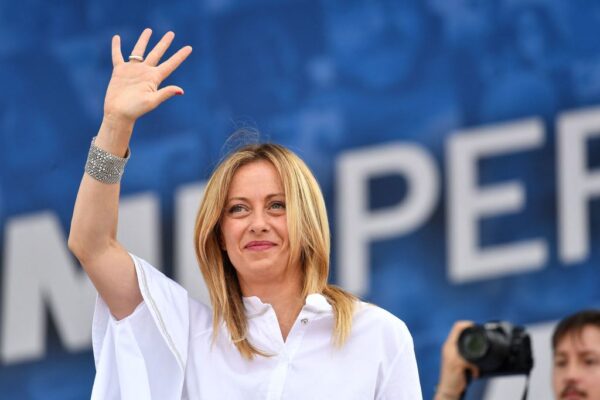 At 45 years of age, she has pledged to support Western policy on Ukraine and not take undue risks with the third largest economy in the euro zone.