Experts say next 10 years key in reversing the East Asian nation's dwindling population
New Analysis
Japan saw the fewest number of births in its recorded history last year, health ministry data showed.
The number of newborns in the country fell to 799,728 in 2022, down 5.1 percent from a year earlier, according to data released by Japan's Ministry of Health, Labor and Welfare on Feb. 28, marking a seven straight year of decline and the lowest since it began record-keeping 120 years ago.
Meanwhile, Japan's rapid birth decline came eight years earlier than predicted, according to the National Institute of Population and Social Security Research. The country's annual birth number was not expected to drop below the 800,000 threshold until 2030.
Experts suggest that the next 10 years is the last chance to reverse the country's rapidly declining birth rate.
Japan will cease to function as a society if its birth rate continues to decline, Prime Minister Fumio Kishida said on Jan. 23, urging his government to create a "children-first economic society."
"Japan is at a critical point of whether we can continue to function as a society. Focusing on policies regarding children and child-rearing is an issue that cannot be postponed," Kishida said at a parliament session.
Forefront of Population Problem
Japan's population has declined for the 15th consecutive year, and the rate of decline continues to expand, according to the internal affairs ministry. Its population dropped by 5.1 percent in 2021 compared to a year earlier, a decrease of about 640,000.
According to Japan Meteorological Agency (pdf), the country's population is expected to fall below 100 million by 2050. Meanwhile, data released by the Cabinet Office showed the aging population is also a prominent issue. As of October 2019, the country's total population was 126.17 million, where people over the age of 65 accounted for 28.4 percent.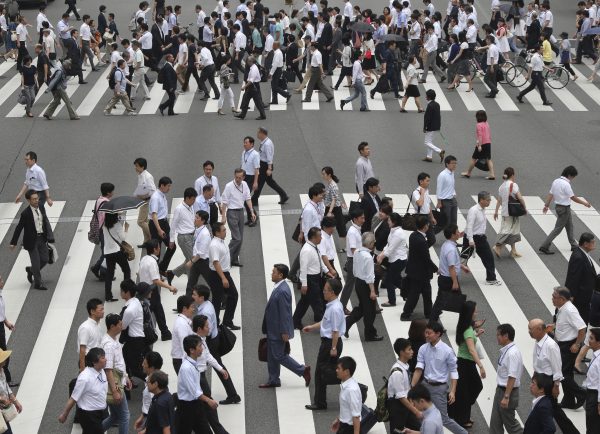 The aging population and declining births have become serious problems facing nations worldwide, of which Japan is at the forefront.
Japan first took serious notice of its declining births in 1989, in an event known as the "1.57 Shock," according to the Japan Times. That year's total fertility rate (TFR) was 1.57, a historic low at the time.
Upon taking serious note of the issue, the country successively introduced a series of policies to remedy its declining births. Japan has, in recent years, offered cash bonuses and childcare incentives to encourage people to have more children, but these efforts have had little impact.
According to a March report by Japan's Yomiuri Shimbun, for more than 30 years, the Japanese government has introduced various policies that focus on balancing work and childcare. However, those policies were considered inconsistent with the actual needs of childcaring families, leaving those wanting to marry and have children without strong prospects.
The report cited Yamada Masahiro, a professor at Chuo University in Tokyo, who spent over 30 years studying Japan's population problem and wrote a book titled "Why Japan's Countermeasures Against Declining Births Failed?"
The book claimed that one of the problems is that "the government's support measures are biased toward women who have graduated from colleges and regular workers in urban areas while ignoring the needs of informal workers and women living in non-urban areas."
Dwindling, Aging Population
The aging population has brought a heavy burden on Japan's social welfare system, with its social security expenditures continuing to increase yearly.
Japan's cabinet approved in late December 2022 a record $862 billion budget for the 2023 fiscal year, with the largest portion earmarked for welfare. The budget includes $277.6 billion for social security, which accounted for nearly one-third of the country's total expenditure, the highest ever recorded.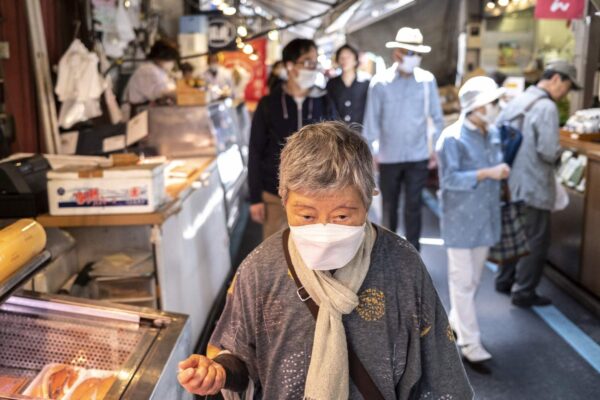 Shrinking consumption is another adverse effect associated with population decline and aging, which leads to a shrinking economy as well as economic benefits generated through such economies of scale, according to the Cabinet Office.
According to the ASEAN+3 Macroeconomic Research Office (AMRO), Japan's working-age population dropped from 87 million in 1993 to 75.3 million in 2018, resulting in a severe labor shortage in the country's economy.
"Aging population, coupled with a low fertility rate, results in a declining working-age population," AMRO said in a 2019 report.
"This not only hurts a country's growth potential but also [negatively affects] Japan's fiscal sustainability due to increases in social expenditure such as higher pension and healthcare spending," the report reads.
Japan's overall fertility rate—the average number of children born to a woman in her lifetime—slid for a sixth straight year to 1.3 as of June last year.
The nation's population, which currently stands at 125 million, is forecast to fall to about 102 million by 2050, according to Japan's Statistics Bureau.
Accepting Foreign Workers
Many countries adopt immigration policies to deal with population decline, but Japan has some of the most restrictive immigration laws in the world.
Despite its dwindling and aging population, the Japanese government remains cautious about opening up immigration. But it has recently made it easier for local companies to bring in talented foreign workers to some of its less populated regions by offering a fast-track path to permanent residency.
Last year, the Japanese government revised a point-based system that grades individuals based on annual income, educational background, and job experience, where those with high scores receive preferential treatment, according to Nikkei Asia. The government added points for those working in regions outside the metropolitan areas.
The standard requirement for permanent residency is to have lived in Japan consecutively for 10 years, but since April 2017, changes to the rule would allow applicants who receive 70 points to qualify for the "highly specialized profession" status, allowing them to apply for permanent residency after "three years" of residing in Japan instead of 10.
If the applicant receives 80 points, only one year stay period will be required to apply for permanent residency. It will also allow them to bring along parents and domestic servants, while their spouses will also be permitted to work in the country.
The move was widely recognized as the government's effort to solve an acute labor shortage in less populated regions, given its dwindling and aging population. As a country long closed to immigrants, pressure has mounted to open up its borders.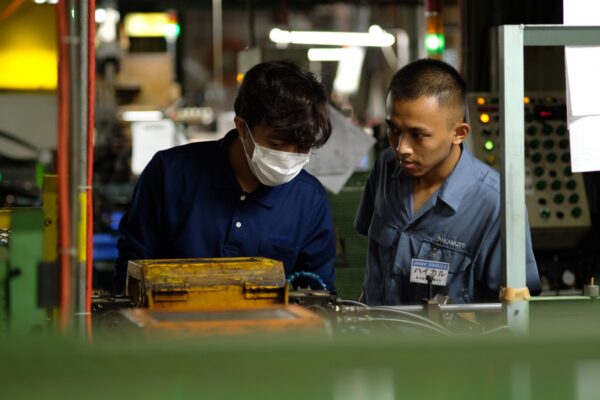 According to the Nikkei Asia report, the number of workers certified as highly specialized reached 31,451 at the end of 2021. And despite the COVID-19 pandemic, the number has continued to rise.
Among the certified highly-specialized individuals, about 70 percent were Chinese, 6 percent were Indians, and 5 percent were Americans, according to numbers reported at the end of 2020.
Critical Time
Japan has one of the fastest aging populations on earth, and the country's closed borders throughout the COVID-19 pandemic have hastened the shrinkage of its workforce.
For over a decade, it has implemented various policies to attract qualifying foreign workers to the country but has yielded little results.
In a 2016 document, Japan's government laid out a goal to increase the country's birth rate to "1.8" in order to reverse its dwindling population.
Shibata Haruka, an associate professor of sociology at Kyoto University, said the next 10 years are the last chance to deal with the country's declining birth rate because that's when the roughly 1.2 million girls who were born in the 1990s enter their child-bearing period, the Yomiuri Shimbun reported.
He emphasized that "it will take time to see the effect, so immediate measures need to be taken, such as the long-term guarantees of women's employment."
Prime Minister Fumio Kishida pledged on Feb. 15 to "double" Japan's budget for "family-related social expenditure" to 4 percent of the country's GDP to tackle the falling birthrate. This category includes allocations for child-rearing support.
According to the prime minister, the ratio in the fiscal year that ended in March 2021 was 2 percent, about 10.7 trillion yen ($78.5 billion). And doubling that would mean $157 billion. However, Kishida did not elaborate on how his government plans to secure the extra budget.