The Scottish Conservative Party has claimed that UK Labour's plan to stop all new oil and gas projects will cost Scotland £6 billion.
At the weekend, the Sunday Times Of London reported that Britain's opposition leader Sir Keir Starmer was close to announcing a block on new developments if Labour came to power, alongside plans to boost investment in renewables.
In January this year, at the Davos WEF summit, Starmer said there would be no investment in new oil and gas fields in Britain under a Labour government.
Labour's Green Prosperity Plan aims to deliver "clean, homegrown onshore, offshore, solar, tidal, nuclear, and hydrogen so that we can get to net zero quicker and end our reliance on fossil fuel dictators around the world."
According to Nature Scot, Scotland is thought to be the largest producer of oil and the second largest producer of gas in Europe, with most oil and gas activity in Scottish waters taking place offshore, beyond 12 nautical miles from the coastline.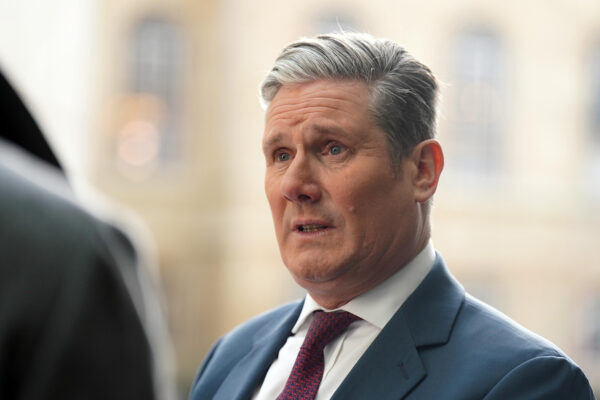 £6 billion
The Scottish Conservatives said that analysis of plans to end exploration revealed it would cost the Scottish economy an estimated £6 billion by 2030.
Liam Kerr, the Scottish Conservatives energy spokesman, said the move would "devastate communities across the north east and hammer every Scot to the tune of £1,100."
Kerr said that the proposal was "economically illiterate, short-sighted and a betrayal of the north east. Though Kerr said that would that it is also committed to "deliver a transition to net-zero."
The Tories said the £6 billion figure came from the Scottish government's energy strategy report which was published earlier this year.
A Scottish Labour spokesperson said that "Labour's transformational green prosperity plans will ensure workers don't pay the price for our climate goals and unlock the jobs, opportunities, and industries of the future."
Unite, the party's single biggest donor, warned the Labour leader that such a move could risk a "repeat of the devastation" caused by the closure of coal mines by the Thatcher government in the 1980s.
"We cannot have a repeat of the devastation wrought on workers and their communities by the closure of the coal mines. It is reckless in the extreme to talk about halting this industry without offering a coherent, fully funded plan for jobs," Unite general secretary Sharon Graham said on Wednesday.
British businessman Dale Vince, who is also a key backer of climate activist group Just Stop Oil has given around £1.5 million to Labour over the past decade, according to filings to the Electoral Commission.
Energy Security
A spokesperson from The Offshore Energies UK (OEUK), the trade association for the offshore energies industry, pointed The Epoch Times to a statement it had made on Sunday which said that the "oil and gas industry remains essential for UK consumers' energy security" and that by the mid-2030s, oil and gas will still provide for 50 percent of our energy needs.
It warned that about 24 million UK homes rely on gas boilers for heat and hot water and the nation has 32 million vehicles running on petrol or diesel and 42 percent of the UK's electricity comes from gas-fired power stations.
Harry Wilkinson, head of Policy, at Net Zero Watch told The Epoch Times that the Scottish Conservatives were right to point out the "damaging impact" as this would cause oil and gas prices to be higher than they would otherwise be because "you're switching off supply that wouldn't come to market."
The think tank Net Zero Watch scrutinises climate and decarbonisation policies.
He added that in the past the UK government has been afraid to argue that net zero policies would actually cause "immense harm."
"I think the fact that coming out strongly against this Labour proposal is hopefully a sign of some shift of actually more pushback on unrealistic policies to do with the green agenda, that certainly hasn't happened enough in the past," he said.
"The government's always been sort of bending over backward to show how green it is and how Net Zero is just going to leave us better off when actually they know, I think in reality, that is not to be the case," he added.
"But they're trying to say that they're green in the meantime, and they're not confronting this sort of apocalyptic, apocalyptic climate change narrative, which would justify any cost. However damaging a policy is, it will be justified if it is going to avert the end of the world, but actually, that's not what the science is showing on climate change, and the government should be prepared to say that, but they haven't been willing to do that so far," said Wilkinson.
PA Media contributed to this report.