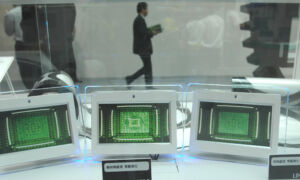 With the world relying on advanced semiconductors from Taiwan, and when facing geopolitical challenges from the Chinese communist regime, the allies and partners of Taiwan may help to forge not only a "silicon shield" in defense, but a prosperous future for the island nation.
Professor Shelley Rigger of Davidson College and Dan Blumenthal, senior fellow of the American Enterprise Institute, share their perspectives in a conversation at 10 a.m. ET on March 17 at the Wilson Center in Washington, D.C.
Shihoko Goto, director for geoeconomics and Indo-Pacific enterprise and deputy director of the Asia program, will moderate the conversation.