Met Police Chief Clashes With Diane Abbott Over Stop-and-Search and Gangs Matrix
The Commissioner of the Metropolitan Police, Sir Mark Rowley, has clashed with the Labour MP and former shadow home secretary Diane Abbott over the use of stop-and-search and the gangs matrix.
Abbott, who sits on the Home Affairs Committee, challenged Rowley over the use of stop-and-search and said the capital's black community felt it was unfairly targeted.
She said the Scarman Report in 1981, which followed the Brixton riots, said the Met had poor relations with the black community and it was partly owing to the over-representation of black men in stop-and-searches.
Abbott said: "Are you able to tell me why, 40 years later, relations between the police and the black community is no better and there remains a wholly disproportionate level of stop-and-search on the black community?"
Rowley said: "We clearly haven't moved far enough … Policing has come a long way since that time. The behaviour of the majority of officers is far better and is fit for the standards of today."
He accepted there had not been enough "progress" and there were still "pockets of racism" in the force which undermined the trust of the black community.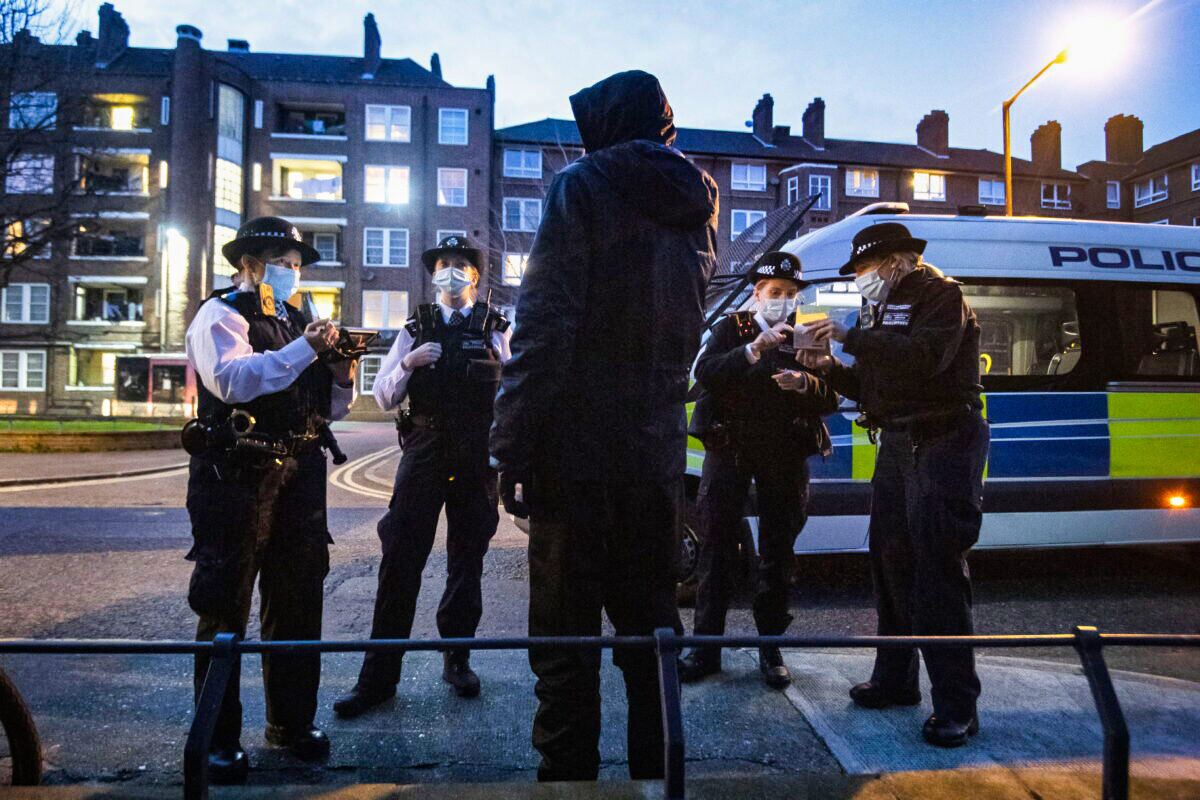 Rowley then addressed stop-and-search and said: "Crime doesn't fall evenly in London and so neither will stop-and-search … it depends where the challenges are, where the victims are, and where the crime patterns are, but clearly the way we are doing stop-and-search in London is not working from the black community's perspective, regardless of the fact that most months we are seizing more than 400 weapons."
He said: "One of the things we are trying to tackle is to protect all Londoners. Sadly young black men in London are 12 times more likely to be murdered than young white men … and some years it's been 20 times. So our efforts to protect those young men means we are going to put more stop-and-search in those areas where there's high crime."
Abbott then responded, "I don't think the young black men you are stopping and searching would accept that you are just doing it to protect them."
She then moved on to raise the subject of the Met's gangs violence matrix, which is a database of individuals it believes are involved in gang crime or at risk of victimisation by gangs in London.
Last month the Met revealed it had removed 1,100 individuals from the matrix.
But Abbott asked, "Has the gangs matrix outlived its usefulness?"
Rowley replied: "I don't think it has. There is a point that the way we protect people is by targeting the most dangerous. The public would expect us to work out who are the most dangerous offenders and focus the police's efforts on protecting the people they prey upon."
He said the Met wanted to stop the "men of violence" who drive the violent behaviour that leads to gang and knife crime.
"The gangs matrix is our way of doing that … we have taken 1,100 people off the matrix and tightened it hugely. But the fundamental principle of how do we stop people being stabbed and shot in London, part of it is about targeting the people we identify as dangerous and we will continue to do that," Rowley added.
Abbott Calls for Gangs Matrix to Be 'Dismantled'
Abbott responded: "So you don't accept, as Amnesty International for example has said, that it needs to be dismantled in its entirety?"
Rowley replied: "It's easy to make glib comments as some of those reports sometimes do. My job is to protect people in London and the way I do it, in part, is by having officers equipped and briefed with the right intelligence to target the most dangerous and prolific offenders and I will never apologise for doing that."
Abbott then claimed the matrix was targeting young black men "on the basis of the music they listen to"—an apparent reference to drill music.
"I don't accept that is what the gangs matrix does. What the gangs matrix does is try to identify dangerous people so that we can focus our efforts on them," Rowley replied.
Earlier Rowley told the committee he was combating the "toxic minority" within the force whose behaviour was either corrupt, racist, or misogynist.
Conservative MP Tim Loughton asked him how he planned to get rid of the "bad apples."
Rowley replied: "I don't like the phrase bad apples. It suggests there are just a few people over there somewhere. We have allowed a few bad apples to become pockets … Corrupt behaviour … is not pervasive but it's widespread."
He said the force had been "too weak" at confronting unacceptable behaviour and there was now a "toxic minority" of hundreds of officers, within a force where "tens of thousands are doing their job."
In October, Rowley promised to root out "corrupting behaviours" which he said had gone "unchallenged," following an independent review by Baroness Casey, a former victims' commissioner.
Casey was commissioned by the former Met Commissioner, Cressida Dick, to conduct the review in the wake of the murder of Sarah Everard by a serving police officer, Wayne Couzens, who it later emerged had been sharing inappropriate sexual messages on a WhatsApp group, called Bottles and Stoppers, with other police officers.
Dick resigned in February after losing the confidence of the Mayor of London, Sadiq Khan, following a series of scandals, including discriminatory messages exchanged by officers based at Charing Cross police station, and allegations of sexual misconduct against officers.
Casey found a lot of misconduct had been brushed under the carpet by the Met under Rowley's predecessors.
Casey's report said there had been a "weak" response to allegations made by black, Asian, and female officers of discrimination and misogyny by some of their colleagues.