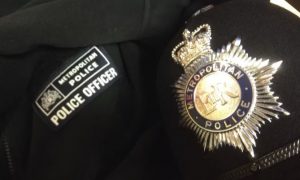 Officers from the Metropolitan Police will not attend emergency 999 calls if they are linked to mental health incidents from September to free up officer resources, the force's commissioner has said.
On Monday, Metropolitan Commissioner Sir Mark Rowley said that police will no longer attend callouts after August 31 unless there is a threat to life.
The announcement follows moves by the government to reduce burdens on the police from non-police activity.
Mental health Demand Pressures
In February, Home Secretary Suella Braverman wrote to Police Forces and said that she wanted to "see more police officers on the beat, investigating and preventing crime."
"Mental health demand pressures on many forces are taking officer time away from fighting crime," she said.
"People in mental health crisis need to be seen by healthcare professionals to get the appropriate assessment or treatment in the right environment," she added.
A 2018 report from Her Majesty's Inspectorate of Constabulary and Fire & Rescue Services found that police officers say that they are increasingly being used as the service of default in responding to people with mental health problems.
The report found that the scale of the problem is illustrated by findings that, in London, for example, the police receive a call about a mental health concern once every four minutes and send an officer to respond to a mental health call every twelve minutes.
It added that the top five individual repeat callers to the Metropolitan Police Service all have mental health problems and called the force a combined total of 8,655 times last year, costing the service £70,000 just to answer the calls.
Research has suggested that mental health work is not perceived to be a valid part of the police role and that officers receive very little mental health training.
A new initiative called the "Right Care, Right Person" developed by Humberside Police will see healthcare professionals and other agencies respond to police calls for mental health help, rather than the police.
In March, Alan Billings, South Yorkshire's police and crime commissioner, who will adopt the initiative, told The Star that the amount of time officers spend dealing with people who are having a mental health crisis or need psychological help "has grown considerably and remorselessly over the last few years."
'Babysitting Basically'
Ken Marsh, head of the Metropolitan Police Federation representing officers from the rank of constable to chief inspector, welcomed Rowley's move.
"I think what the commissioner is trying to get across and I hope this is the point, we spend far too much time just babysitting basically with individuals that we bring into a place of safety," he told BBC Radio 4's "Today" programme.
A Metropolitan Police spokesperson said that the force needed to "redress the imbalance of responsibility," and that a lot of time is taken up by such incidents.
The Met spokesperson said: "Police are compassionate and highly skilled but they are not trained to deliver mental health care and spend an average of 10 hours with a patient when they are sectioned under the Mental Health Act. In London alone between 500-600 times a month, officers are waiting for this length of time to hand over patients, and it cannot continue.
"We welcome the Government's attention and support on this issue, as well as increased investment in health provision.
"Work is already underway in London to develop a concordat across health provision and this is very welcome, however in the interests of patients and the public, we urgently need to redress the imbalance of responsibility, where police officers are left delivering health responsibilities."
Sarah Hughes, chief executive of the mental health charity Mind, expressed concerns regarding the Met's direction.
"I am not persuaded we have got enough in the system to tolerate a shift to this new approach. I think we've got a huge way to go before the system is working together on behalf of very distressed individuals," she said.
In February, The Department of Health and Social Care announced that it will use £150 million of capital investment to improve the mental health crisis care response, which includes £7 million capital funding for the procurement of specialised mental health ambulances, with the remaining £143 million for new, or to improve existing, mental health crisis response infrastructure.
It added that there are also plans to provide over 30 schemes for crisis cafes, crisis houses, and other similar safe spaces.
PA Media contributed to this report.