More German Politicians Support Making COVID-19 Vaccinations Mandatory
A growing number of German politicians are backing the idea of a general COVID-19 vaccination obligation, with some ministers saying the measure would be a "last resort" option, but a possibility.
Debates over compulsory vaccinations in Germany have accelerated after neighboring Austria recently reimposed a full lockdown and also announced plans to require COVID-19 vaccinations for its entire population as of February.
Germany's outgoing health minister Jens Spahn said on Tuesday he does not rule out similar steps, although final decisions will depend from region to region.
Spahn, who has recently been hit with backlash over a comment he made on Nov. 22, claiming by the end of the winter almost everyone in Germany would be either "vaccinated, recovered, or dead," said making the shots a requirement is "not a decision we can make today," but the possibility is not ruled out.
Karl Lauterbach, a German scientist and member of the Social Democratic Party (SDP), argued during a talk show on the TV station Bild that the country "must move towards vaccination obligation," The Local reported
"Without compulsory vaccinations, we obviously won't achieve the vaccination rate we need to get to," he stressed.
Stephan Weil, the minister-president of Germany's Lower Saxony region, said making vaccines mandatory is a "violation of physical integrity" and can thus only be implemented as a "last resort" option.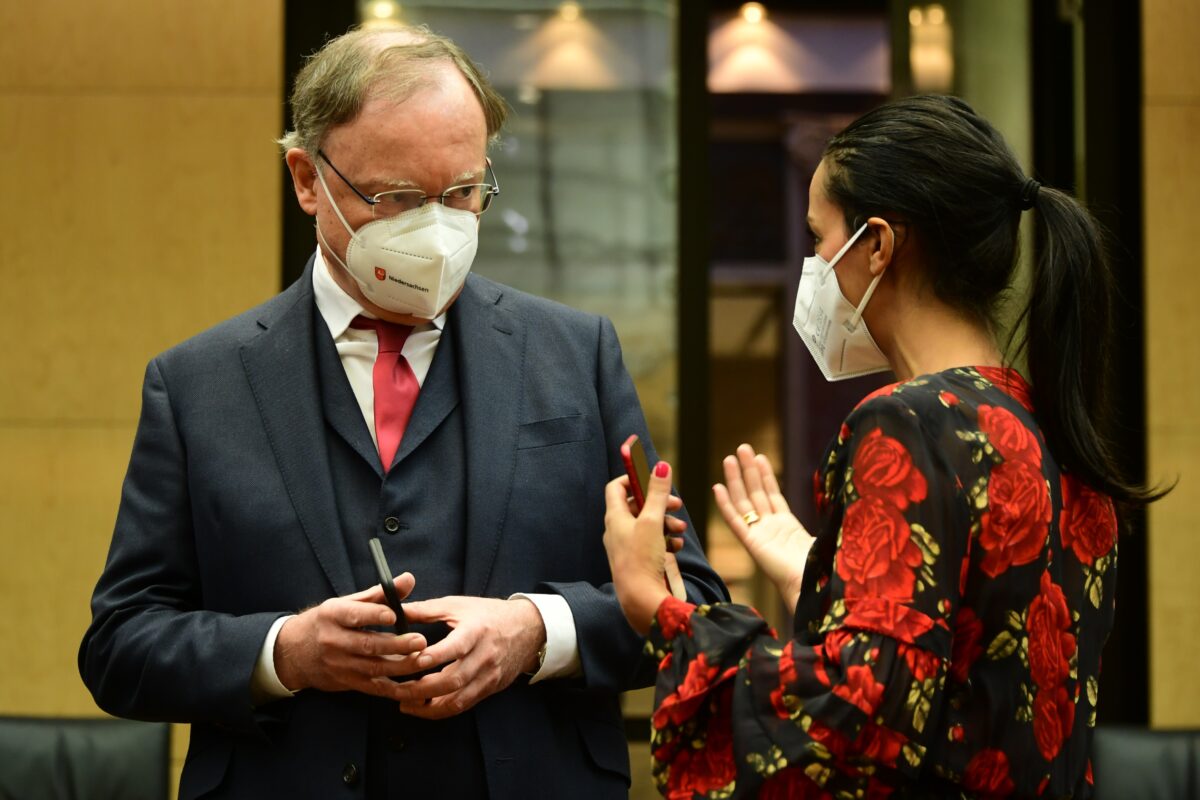 "There is a legal dispute on this issue at the moment. Critics indicate two points. First of all, there are no long-term studies. Secondly, and this needs to be taken more seriously: mandatory vaccination is a violation of physical integrity, so it can only be a last resort," Weil said during a news conference, news agency ANI reported.
About 68 percent of the population in Germany are fully vaccinated, with some 7.3 percent of citizens already having received the third shot. The country is currently facing a fourth wave of CCP (Chinese Communist Party) virus infections, which prompted more politicians to back a government-imposed measure making COVID-19 vaccinations compulsory.
Klaus Holetschek, Bavaria's minister of health, said he previously was against making COVID-19 vaccinations a requirement for the general population, but he now believes officials must talk about this measure and use it as a last resort. Bavaria is located in southeast Germany and is currently reported by health officials as one of the worst-hit federal states in the country.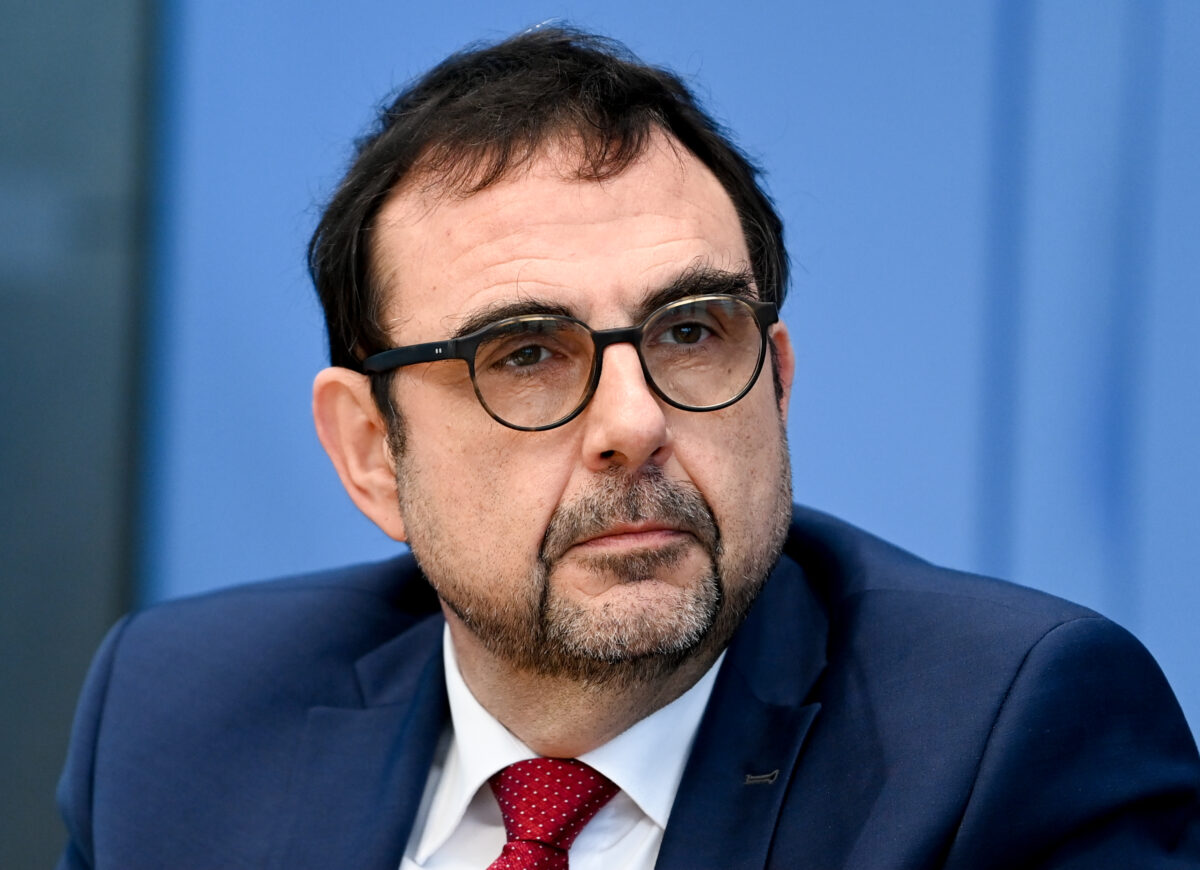 "I was always actually an opponent of compulsory vaccination," Holetschek told Deutschlandfunk radio. "Personally, I am now actually in favor of this general vaccination obligation as a last resort," he added.
In Germany, it is regions, rather than the federal government, that have most of the powers to impose restrictions to rein in the CCP virus pandemic. The surge in infections and a potential fourth wave also comes at a time German Chancellor Angela Merkel is preparing to hand over leadership to a new government after a national election in September.
The U.S. Centers for Disease Control and Prevention and State Department advised on Nov. 22 against travel to Germany. Dozens of countries, including other EU nations, are currently in the CDC's Level 4 designation. Austria, the UK, Belgium, Greece, Norway, Switzerland, Romania, Ireland, Slovakia, and the Czech Republic are on the list.
As governments in the European Union started to ramp up CCP virus restrictions in recent days, large demonstrations erupted over the weekend across the continent, with protesters taking to the streets to demonstrate against COVID-19 restrictions and related vaccine mandates.
Tens of thousands of people turned up for demonstrations in Austria and Belgium, with protesters facing up to the police lines, holding hands and chanting "freedom."
Thousands also turned out for rallies in Switzerland and Italy. The Swiss people protested a forthcoming referendum on whether to approve the government's COVID-19 restrictions law, while Italians again demonstrated against the government's "green pass" vaccine passport system.
Protests also were reported in the Netherlands, Ireland, Croatia, France, the UK, and the French island territory of Guadeloupe, where demonstrators set police cars on fire and created road blockades.
Critics of COVID-19 vaccine passport systems have said that implementing such a measure would create a two-tiered society of unvaccinated and vaccinated.
From NTD News