More than half of the illegal immigrants who claimed to be victims of "modern slavery" after crossing the English Channel in the first half of 2022 were Albanian, newly released figures show.
In response to Freedom of Information (FOI) requests from Migration Watch UK, the Home Office revealed that 1,156 people were recorded as making such a claim between January and June 2022.
Of these, 591, or 51.1 percent, were from Albania, which the UK sees as a safe country. This was a significant increase on 2021 when Albanians made up 11.2 percent of those referred as possible victims of modern slavery.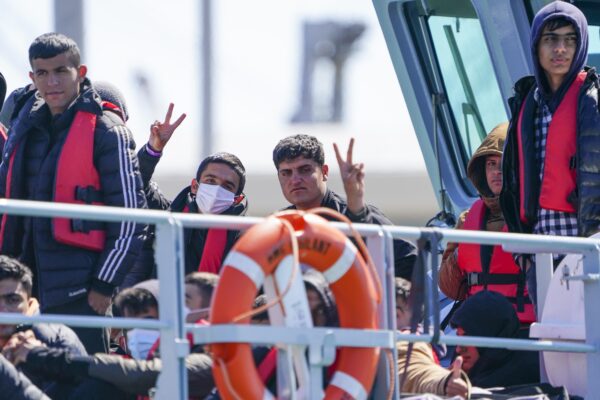 Some 116 other people claiming to be victims of modern slavery during this period were from Eritrea, 89 were from Sudan, 71 were from Iran, 69 were from Vietnam, and 46 were from Afghanistan.
Official Home Office figures show 12,747 illegal immigrants crossed the Channel by the end of June last year. This suggests around 9 percent of arrivals during that period claimed to be victims of modern slavery.
'Huge Loophole'
Alp Mehmet, chairman of Migration Watch, said illegal immigrants and people traffickers are taking advantage of a "huge loophole" in UK legislation.
He said: "What these remarkable data show is that Albanians and their traffickers have identified a huge loophole in our legislation and are exploiting it to the hilt. Their gaming of the system is adding massively to the great pressure that the already overwhelmed system is under. The government has no option but to plug this gaping hole, and do it quickly."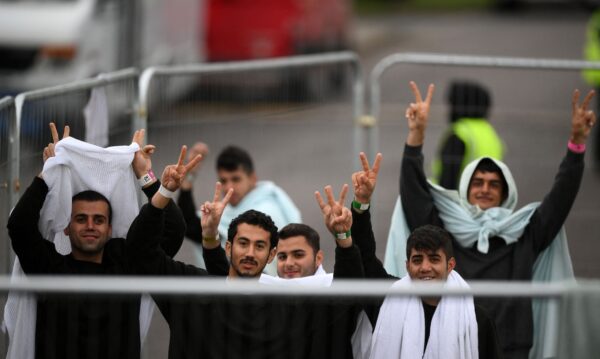 The findings come as the Home Office said it removed 43 Albanians on a deportation flight on Thursday.
After the flight, immigration minister Robert Jenrick said: "We are working around the clock to remove those with no right to be here. This is a crucial part of our plan to keep communities safe and to restore fairness to our asylum and immigration system."
Ministers singled out Albanians as accounting for more than a third of the 33,000 migrants who crossed the Channel in the first nine months of 2022—a sharp increase compared with the 3 percent recorded in the whole of 2021.
Amendment Called For
Under the National Referral Mechanism (NRM), people who claim to have been the victims of trafficking or modern slavery can't be deported until their claim has been investigated.
According to government figures released in November, 91 percent of Albanian small boat arrivals who claimed to be victims of modern slavery had been allowed to stay in the UK pending a full investigation of their claims by the Home Office.
According to the figures, the average application was taking 561 days to process, during which time the illegal immigrants are offered accommodation, food, legal aid, and counselling.
In November, more than 50 Conservative MPs signed a letter to UK Prime Minister Rishi Sunak demanding emergency legislation be introduced to amend modern slavery laws which they say are being abused by illegal immigrants.
The letter, which was organised by former Brexit Secretary David Davis, demanded that "economic migrants" travelling from countries such as Albania, where there is no conflict or persecution, are returned immediately.
The signatories of the letter said that "people claiming they have been unwilling victims of human trafficking or modern slavery" should be sent back to their home countries.
"If they have really been taken against their will, then they could not reasonably object to being returned to their own homes," the letter added.
"The quirks in our modern slavery laws that prevent this are clearly in defiance of the aims of that law and should be removed," the letter stated.
Thousands to Be Deported
On Dec. 13, the prime minister told the House of Commons he expected to "abolish" the UK's asylum applications backlog by the end of 2023.
The changes will mean most claims from Albanians can "simply be declared 'clearly unfounded,'" Sunak said, before unveiling a new deal with the Balkan country which contributed a third of all small-boat arrivals this year.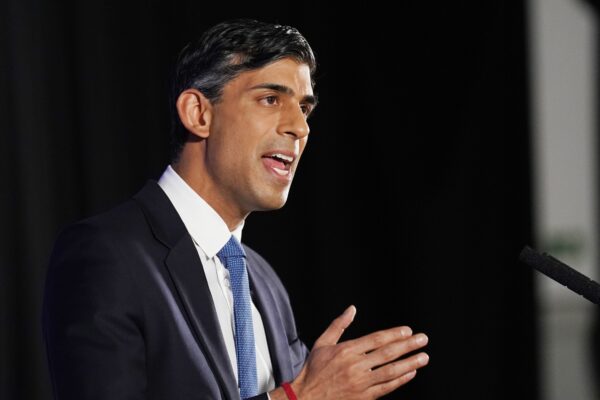 Citing Albania's credential as "an EU accession country, a NATO ally and a member of the same treaty against trafficking as the United Kingdom," Sunak argued the UK should stop accepting 55 percent of Albanian claims while Germany, France, and Sweden rejected "almost 100 percent."
Caseworkers will be told "Albania is a safe country" and only those with "objective evidence of modern slavery" can be referred as potential victims, Sunak said.
A "new dedicated unit" with 400 new specialists is expected to expedite Albanian cases "within weeks," returning "thousands" back home on weekly flights.
Regarding Albanian human-trafficking victims, Sunak said the Albania government had promised to "protect genuine victims and people at risk of re-trafficking."
He also said the UK will embed Border Force officers in Tirana airport to disrupt organised crime under a new deal signed with the country.
Chris Summers, Lily Zhou, and PA Media contributed to this report.