Netflix's 'Squid Game' Success Could Cut Korean Film Industry's Relaince On China: Korean Filmmaker
Netflix's South Korean drama "Squid Game" has become the most popular TV series in the platform's history. It has exceeded 132 million views in only 23 days after its launch and ranked first in more than 90 countries worldwide. A South Korean documentary filmmaker suggests its success could end the South Korean film industry's reliance on Chinese money.
The dystopian series, in which contestants who are deeply in need of money play deadly children's games to win cash prizes, is the first-ever Korean series to reach No. 1 in the United States, creating almost $900 million in value for the company.
About 95 percent of "Squid Game" viewers are outside South Korea. It has been subtitled in 31 languages and dubbed in 13, Netflix said.
Korean dramas have long had a large fan base across Asia and have been seen in Europe, Latin America, and the United States through other streaming services. But those rivals didn't produce much big-budget, original content or boast the streaming reach of Netflix, which began its South Korean efforts in 2016.
The U.S. streaming giant said it invested about $700 million for Korean films and television shows from 2015 to 2020. This year alone, Netflix plans to spend half a billion dollars.
Since then, Netflix has introduced about 80 Korean films and series, and U.S. viewing of Korean dramas has doubled in the past two years, Netflix added.
South Korean Film Industry to Reduce Its Reliance on Chinese Money
In an interview, Deckard Choi, a South Korean documentary filmmaker, said that he sees the success of "Squid Game" as advantageous for South Korea, representing an opportunity for the South Korean film industry to cut its reliance on Chinese money.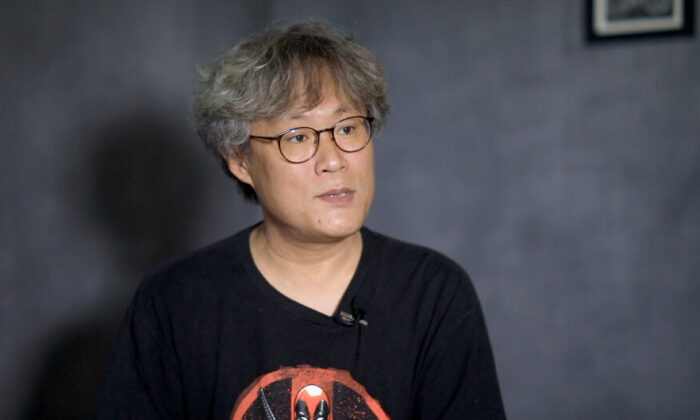 "In fact, the Korean cultural market is dominated by Chinese money. It's not an exaggeration to say it almost solely relies on Chinese capital," Choi said. "I think the success of 'Squid Game' has shown a bright future for South Korea's film industry."
"'Squid Game' adapted to the changing demand. The audiences are tired of the same cliché dramas on Korean television. The audiences' appreciation level is improving, Korean dramas need to change, and 'Squid Game' did just that," Choi added.
Choi believes that Squid Game tells a very pragmatic story; it illustrates the mundane for those who are too rich and too poor. Although the film is a global success, it contains many Korean cultural references. Many see it as universal and "Korean" at the same time. Hence the popularity both internationally and domestically.
Only Under A Capitalist System Can There Be Freedom For 'Good'
"I wanted to write a story that was an allegory or fable about modern capitalist society, something that depicts an extreme competition, somewhat like the extreme competition of life. But I wanted to use the kind of characters we've all met in real life," Squid Game's screenwriter and director Hwang Dong-hyuk said in an interview with Variety.
Hwang wanted the game depicted to be simple and easy to understand so that the audience could focus on the characters.
Despite finishing the initial screenplay for Squid Game in 2009, it was shelved for about ten years. The Korean film and television company at the time thought the storyline was complex and had no commercial value, so it refused to invest in it.
Hwang believes the reasons for Squid Game's global success are its "simplicity" and "characters that are easy to resonate with." Audiences worldwide can feel the gap between the rich and the poor and the explicit human nature under the imperfection of capitalism. At the same time, Korean audiences saw the familiar characters around them in real life.
After Squid Game became a global sensation, North Korea said that the show exposes the "cruel reality" of South Korea's capitalist society. In responding to the criticism, South Korean columnist Hwang Sun Woo said that "capitalism itself is not perfect, but only under a capitalist system can there be freedom for 'good.'"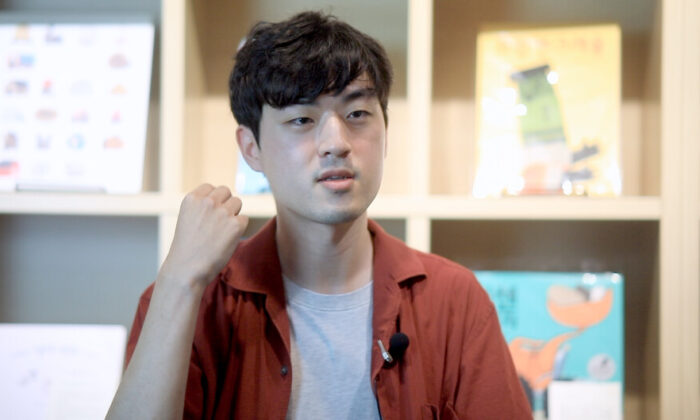 Hwang said that cultures could influence people's worldview unconsciously. Filmmakers produce their films based on their worldview. And people need to learn to identify the biases on television and in movies and make their own determination of what's right and wrong.
"For example, 'Squid Game' contains many worldviews, and among them, there is a bias against capitalism. If you simply accept its bias, you will think that capitalism is bad. However, if you evaluate it from a middle ground perspective, you may find that it's not always the case and likely come to a different conclusion," Hwang said.