New Zealand Imposes 'No Jab, No Job' Policy on Health Workers, Teachers
New Zealand authorities on Monday announced that teachers and people working in the country's health departments will be required to get a COVID-19 vaccine in order to keep working in the sectors.
The sweeping "no jab, no job" policy was confirmed by COVID-19 Response Minister Chris Hipkins as New Zealand on Oct. 10 reported 35 new CCP (Chinese Communist Party) virus cases, with all of the cases being reported in Auckland, its largest city.
"We can't leave anything to chance, so that's why we are making it mandatory," said Hipkins, who is also the nation's education minister, news agency AFP reported.
The new mandate compels doctors, pharmacists, community nurses, and many other health care workers to be double-jabbed by December, while people who are working in close contact with students in the education sector must be fully vaccinated by January.
"It's not an easy decision, but we need the people who work with vulnerable communities who haven't yet been vaccinated to take this extra step," Hipkins said. "Vaccination remains our strongest and most effective tool to protect against infection and disease," he added.
About 2.38 million New Zealanders have so far been fully vaccinated, or about 57 percent of the eligible population, with officials promising to end lockdowns once 90 percent of the eligible population is vaccinated.
Meanwhile, Prime Minister Jacinda Ardern said on Monday restrictions in Auckland will be extended for another week.
Some 1.7 million people in Auckland were placed under lockdown in mid-August in an effort to stamp out an outbreak of the Delta variant of the CCP virus. Ardern has been facing increasing criticism over her severe COVID-19 response in Auckland.
On a global level, New Zealand has implemented one of the most strict COVID-19 policies for over one and a half years. Thousands of people recently protested the ongoing lockdowns and government-imposed CCP virus mandates in multiple locations across the nation.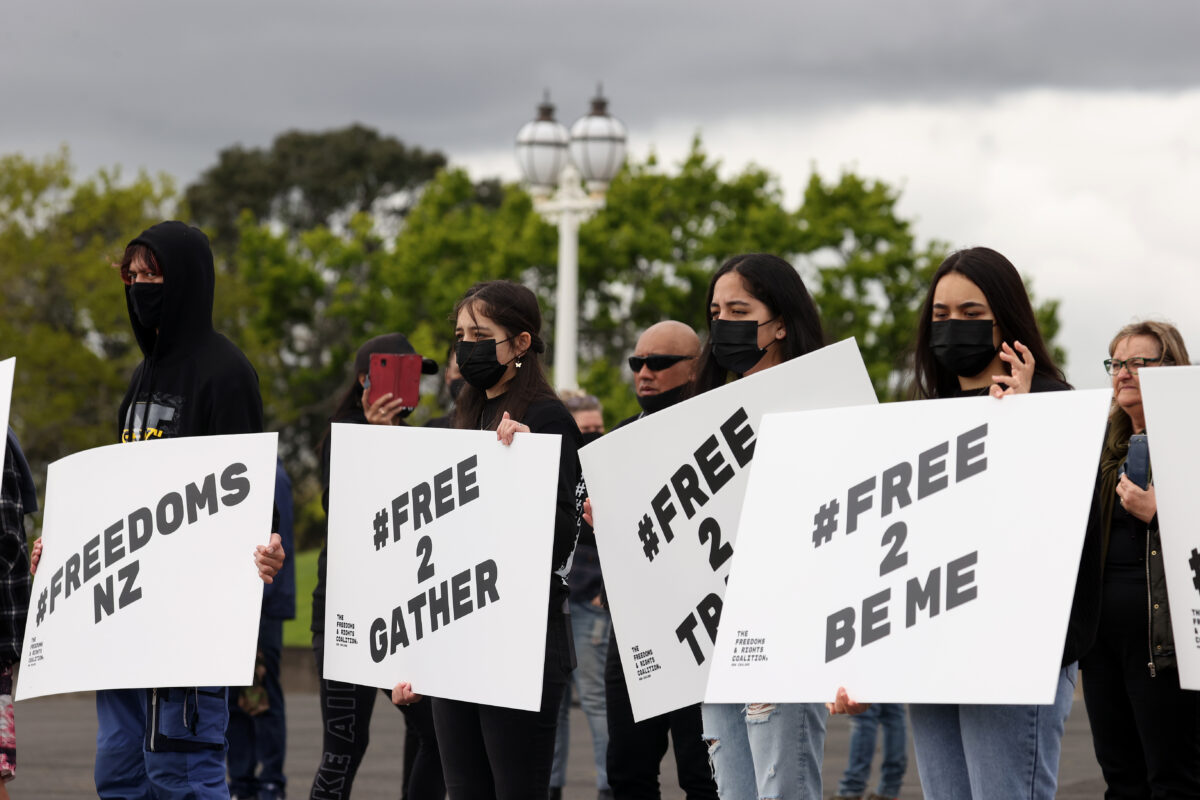 Protestors said they had been locked up in homes for the past six weeks, saying "how many more lockdowns before they take away all of our freedoms?"
The island nation located in the southwestern Pacific Ocean has recorded just over 4,659 cases and 28 deaths since the start of the pandemic nearly two years ago, according to data compiled by health officials.
Authorities last week eased some curbs in Auckland including leaving homes to connect with loved ones outdoors, with a limit of 10 people, as well as access to beaches and parks.
Reuters contributed to this report.
From NTD News