New Zealand Prime Minister Chris Hipkins announced his government will not introduce legislation to lower the voting age for general elections to 16 following a Supreme Court decision in November that declared the current voting age "discriminatory."
As part of his announcement for wide-ranging policy changes, Hipkins said that rather than pursuing legislation to lower the voting age in general elections, the government will focus on legislation to lower the voting age in local elections.
"Lowering the age to 16 for general elections requires the support of at least 75 percent in the House of Representatives or a successful binding referendum. It is clear that we do not have a 75 percent majority in the current Parliament to make that change," he said.
Meanwhile, the government will only require the support of a regular majority, or 51 percent, to lower the minimum voting age for local elections.
"There is greater support in parliament for lowering the voting age for local government elections, and that's why we have decided to focus on that now," Hipkins said.
"Our intention is to introduce the legislation for that this term and see it considered by the next Parliament."
The prime minister said he supported giving voting rights to 16- and 17-year-olds and would be happy to see it progress.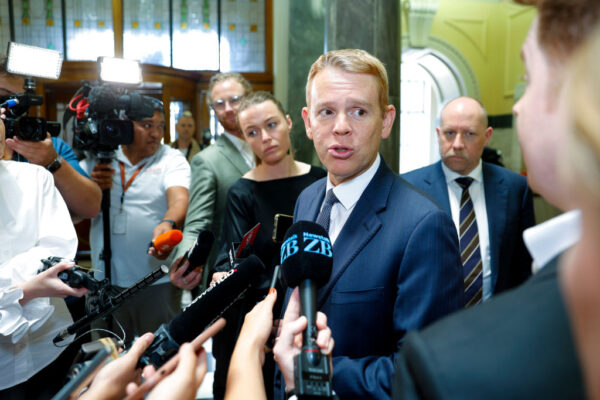 Activist group Make It 16 said they were "comfortable" with the government focusing on the voting age of local elections but were disappointed that it had broken its commitment to present a bill by the middle of the year.
On Twitter, they called for the voting age to be lowered "this term" because "human rights can't wait."
The group advocated for three years to drop the minimum voting age—which is in line with New Zealand's Bill of Rights—which says people 16 years and above have the right to be free from discrimination on the basis of age (pdf).
Earlier cases were unsuccessful, with the New Zealand High Court ruling the 18-year limit as a "reasonable minimum restriction" while the Court of Appeal refused to declare any inconsistency between the Bill of Rights and the voting age.
However, Make It 16 managed to obtain a favourable judgment from the Supreme Court, which ruled, in a four-to-one majority, that the minimum voting age was "inconsistent" with the Bill of Rights
Justice Stephen Kós, the only dissenting judge, said that while he did not consider there to be any inconsistencies in general elections, he agreed that something needed to be done for local elections.
General Election Around the Corner
In November, former Prime Minister Jacinda Ardern said her cabinet had "resolved" to draft legislation that proposed lowering the voting age.
At the time, she noted that if it passed, it would not take effect for the 2023 general election.
"No one wants to run the accusation that you're making changes to electoral law to benefit any particular party or government," she told reporters.
The exact date for the 2023 general election has yet to be announced.
The National and ACT parties have maintained their opposition to lowering the minimum voting age.
"Many other countries have a voting age of 18, and National has seen no compelling case to lower the age. There is no reason it should be a priority in justice right now," National's justice spokesman Paul Goldsmith said.
ACT leader David Seymour said they did not want an extra 120,000 voters who paid no tax but voted for more spending.
"There is nothing stopping 16-year-olds from getting involved in politics already if they're so inclined, and ACT encourages them to do so. The more politically savvy and tuned in people are when they do become eligible to vote, the better," he said following the Supreme Court decision.
"My proposition to 16- and 17-year-old voters is this. There's only a two out of three chance that you'll get an extra vote out of this, but you will pay extra tax for whatever crazy thing 16- and 17-year-olds voted for at the last election."