NSW Ombudsman Receives Over 500 Complaints About Hotel Quarantine During 2020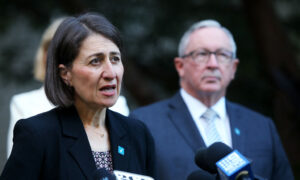 The NSW Ombudsman has released a new report named "2020 Hindsight" on Monday, which highlights the impacts on individuals of measures taken by the state government in combating the COVID-19 pandemic.
The Ombudsman received a total of 913 contacts related to the NSW government's response to the pandemic over the past year, among which 513 are about hotel quarantine.
The most often raised issues include conditions of hotel facilities, inadequate food options, access to mental health and medical assistance, a lack of access to fresh air and exercise, the processing of hotel quarantine exemption requests, quarantine fees, and the length of quarantine.
One complainant who has diabetes and chronic kidney disease was not given food that meets their medical needs and failed to get help from the hotel and the medical staff.
Another complainant who is a nurse said that even opening the door to get some fresh air was not allowed, which is not healthy and fails to meet the minimum standards regulated by the United Nations for prisoners.
"Our health is being risked to prevent a risk to the community," the complainant said.
In response to the Ombudsman's inquiry, the NSW Police Force said that security was their main criterion when considering which hotels were suitable as "designated quarantine facilities." This led to their final choice of high-rise buildings, which are easier to keep secure but usually have no balconies or windows.
The Ombudsman suggests that more consideration be given to this problem as the initial urgency of the pandemic has passed.
The number of agencies involved in hotel quarantine has also made it hard for the Ombudsman to deal with related complaints. While the watchdog has oversight of NSW Health, it does not have the same right with regards to police actions, private security, and other contractors.
"The response to COVID-19 involves multiple agencies across multiple layers of government (state and federal), working sometimes in close partnership, sometimes in loose alignment, and sometimes separately," Paul Miller, acting NSW Ombudsman said in the foreword of the report.
In contrast, oversight and complaint channels are highly fragmented, making it extremely difficult for the public to find the right facility which can solve their problems.
Even now, some aspects of the quarantine system "remain unclear" to the Ombudsman.
The Department of Premier and Cabinet confirmed to Miller last week that agencies related to quarantine services agree to participate in a roundtable with the oversight bodies that deal with complaints about the services.