New South Wales (NSW) Premier Dominic Perrottet has become embroiled in a scandal before the upcoming state election in March after it was revealed that he wore a Nazi uniform at his 21st birthday party.
Perrottet said he received a call from a colleague about the incident and then decided to apologize publicly for it.
"When I was 21, at my 21st fancy dress party, I wore a Nazi uniform. I am deeply ashamed of what I did," he told the media in a press conference on Jan. 13. "I'm truly sorry for the hurt and the pain that this will cause people right across our state and particularly the Jewish community and Holocaust survivors."
"At that age in my life, I just did not understand the gravity of what that uniform meant … it was just a naive thing to do–that was a terrible mistake from a 21-year-old who just had no depth or appreciation."
In 2003, 21-year-old Perrottet attended a fancy dress party for his birthday. He said no one else was wearing a Nazi uniform at the time.
The now 40-year-old premier said the day after the birthday party, his parents spoke to him and told him what he did was "wrong and insensitive."
"I'm truly sorry for the hurt and pain that this will cause people right across the state, and particularly members of the Jewish community, Holocaust survivors, veterans, and their families. I am truly sorry for the terrible mistake," he said.
I'm deeply sorry for a terrible mistake I made at my 21st birthday party. pic.twitter.com/ESnx8LwVjG

— Dom Perrottet (@Dom_Perrottet) January 12, 2023
Perrottet declined to say who the colleague was, but it emerged on Jan. 12 that it was Transport Minister David Elliott, one of the most senior ministers of the government who has had disagreements with the Premier in recent months over gambling reform proposals.
The premier denied that the incident showed that the Liberal Party was divided and said "yes" when asked if he was confident in his position as the Party leader.
"It's not about politics. It's about doing what's right," he said.
Liberal Officials Showing Support
NSW Treasurer Matt Kean, who stood by Perrottet at the press conference, said the premier still had the support of the Liberal Party for the upcoming state election on March 25.
"The premier has just admitted that he made a terrible mistake a long time ago," Kean said. "He's apologised to community leaders. He's apologised to the Jewish community. He's apologised to the people of NSW."
Health Minister Brad Hazzard and Customer Service and Digital Government Minister Victor Dominello, who attended the press conference with Perrottet, said the premier still had their backing.
"Without him doing the job that he did as part of the crisis cabinet as treasurer when we went through 2½ years of our darkest times, it would have been a completely different outcome," Hazard said.
"He has done an incredible job, and that is all I am prepared to say, and I am prepared to back him."
Dominello shared his support as well, saying that he "absolutely backed" the Party leader.
"I was one of the five ministerial people on that crisis cabinet, and I saw Dom in the darkest days, and I saw how important the health of people were to the people of NSW," he said.
"If you want vision, look at the courage he is doing in relation to gambling reform. This is generational leadership we are talking about, courageous leadership."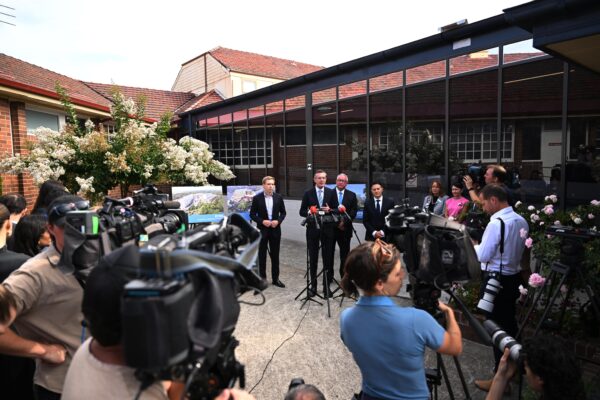 Jewish Community Responds
Prior to the press conference, Perrottet had spoken with Jewish community leaders to offer his apologies. He said he would also be contacting the RSL and other organizations.
In a joint statement on Jan. 12, the NSW Jewish Board of Deputies chief executive Darren Bark and board president David Ossip said they appreciated the premier for contacting them to express his "sincere regret."
"We appreciate that the Premier personally reached out to the Jewish community this afternoon to express his deep and sincere regret about his poor choice of costume as a young man," the statement reads.
"The premier has been a staunch supporter and friend of the Jewish community throughout his time in public life. In particular, as treasurer, he ensured the Sydney Jewish Museum received funding to ensure that it could continue educating the community about the Holocaust and the horrors of the Nazi era."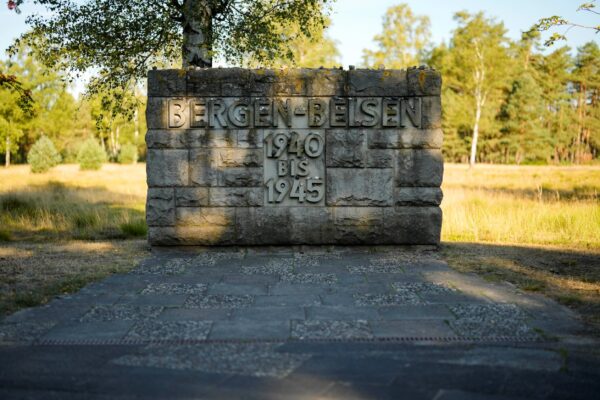 "Nazi symbolism is not to be taken lightly, and dressing as a Nazi is not a joke … the premier has acknowledged this, recognising that wearing the costume was offensive and will distress many in our community."
Opposition Criticizing 'Internal Brawl'
The NSW opposition lashed the Liberal Party as a "government that seems to be intent on destroying itself."
"We have another internal Liberal Party brawl playing out in public," Deputy Labor leader Prue Car said in comments obtained by NCA NewsWire.
"This government cannot govern itself; how can it govern the state in 71 days' time?"
Car criticized the Liberals for party politics at a time when the state is still recovering from COVID-19.
"Now they seem to be threatening each other with photos from 20 years ago," she continued.
"Is this a sort of government that the people of NSW deserve? They'll have their chance to better have a say on that in 70 days' time," she said.