Online Safety Bill Will Return to UK Parliament Next Month
Upcoming planned legislation to regulate online spaces is returning, the British government confirmed.
On Thursday, Commons leader and Conservative MP Penny Mordaunt outlined the forthcoming parliamentary business in the House of Commons, which included a date for the Online Safety Bill.
Its remaining stages are due to be provisionally debated on Dec. 5.
The bill would force the likes of Google, Twitter, and Meta to abide by a code of conduct, overseen by communications regulator Ofcom, and remove "legal but harmful" content.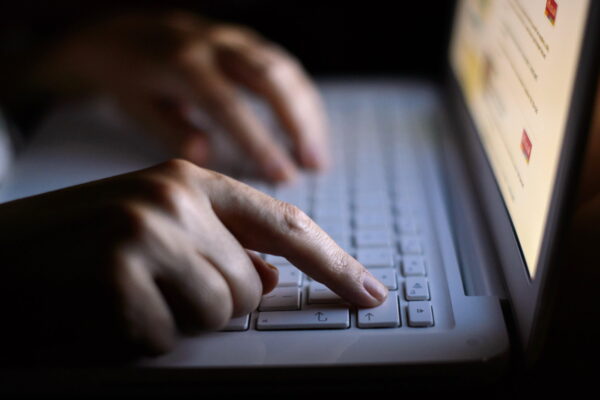 Regulating Online Spaces
The bill was put on hold during the Tory leadership race in the summer, and then was repeatedly pushed back under former Prime Minister Liz Truss and Prime Minister Rishi Sunak.
Matthew Lesh, head of public policy at the free market think tank IEA, has written extensively on the Online Safety Bill. Recently Lesh warned that even with the controversial "legal but harmful" provision removed, it poses a serious threat to online freedom.
"The Online Safety Bill's return provides a crucial opportunity for parliamentarians to reconsider its most problematic elements. The current bill raises serious threats to freedom of expression, privacy, and innovation. The return was expected but the devil will be in the detail of the government's new amendments," Lesh told The Epoch Times in an email.
"The removal of duties in relation to 'legal but harmful' speech, as has been suggested, will be an important step in the right direction. But it is as important, if not more, to address other issues with the bill," he said.
"These include the mandating of automated monitoring and removal of user speech while lowering the threshold for anything that platforms 'reasonably infer' could be illegal content. There are also serious privacy issues raised by the undermining of end-to-end encryption and age verification. That says nothing of the wide array of additional regulatory burdens that risk doing serious damage to Britain's start-up sector," said Lesh.
The upcoming bill on regulating online spaces, which would be the first major set of regulations for the internet anywhere in the world, was introduced in Parliament on March 17. The bill is intended to "protect children from harmful content such as pornography and limit people's exposure to illegal content, while protecting freedom of speech."
Under the bill, the biggest social media platforms must carry out risk assessments on the types of harms that could appear on their services and how they plan to address them, setting out how they will do this in their terms of service. Communications regulator Ofcom will have the power to fine companies failing to comply with the law up to 10 percent of their annual global turnover.
Delays
Opposition party Labour pressed the government on why there is a delay in internet regulation.
"There are few bills in modern memory that do more to protect children than the Online Safety Bill. It's also a bill that's been delayed for more than three years, which is completely unacceptable," Labour's Chris Elmore told the Commons.
"We were making significant progress on the bill and I'm glad to see it's coming back on December 5, but can the leader of the House answer two very straightforward questions: will the bill be going back into committee, something that's been unprecedented in this House for more than 20 years, and will we be having third reading on 5 December?" he said.
"The people who have lost children due to the online platforms not dealing with the harms that are found on them really need an answer, leader, the delays have gone on far too long," he added.
Mordaunt responded: "The focus of the bill is very much about protecting children. I'm very proud that this government is bringing it forward."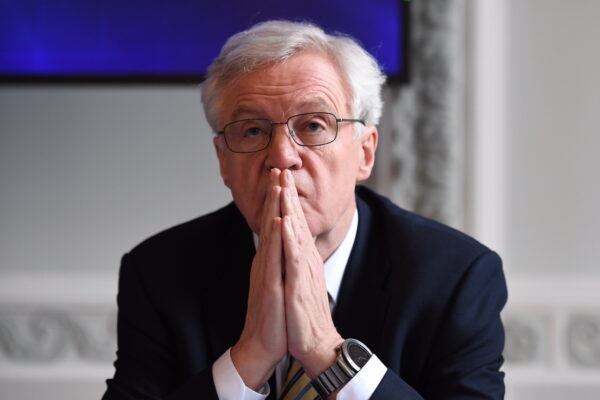 'Significantly Curtail Freedom of Expression'
The bill has mainly come under fire from ministers within the Conservative Party itself as well as free speech activists such as the Free Speech Union, who warn of the bill's severe consequences.
In July, former ministers warned that it gave "unprecedented censorship powers" to the secretary of state and Ofcom. At the time, Conservative MP David Davis said that "the bill could end up being one of the most significant accidental infringements on free speech in modern times."
In May, leading media law expert Gavin Millar, QC, wrote in a legal opinion for the freedom of expression campaign group Index on Censorship (pdf) that everyone who uses the internet will be affected by the Online Safety Bill, and that it will "significantly curtail freedom of expression in a way that has profound consequences."
"A single misconstrued post or an overzealous algorithm could lead to severe consequences on how UK citizens communicate with friends and family and store precious memories," said Millar.
In June, the SNP's John Nicolson and Kirsty Blackman and Labour's Alex Davies-Jones and Barbara Keele proposed adding an amendment to include "health-related misinformation and disinformation" as a recognised form of lawful but "harmful" speech, though the government did not support it.
The Epoch Times contacted the British government for comment.
PA Media contributed to this report.