Jackaline Lansing, a 73-year-old grandmother from the small town of Rosseau, Ontario, had no idea a simple stop for coffee with her sister would send her to the hospital with second-degree burns and leave her permanently scarred and disfigured.
Lansing has filed a $500,000 lawsuit against coffee chain Tim Hortons, alleging she suffered burns and permanent scarring on her stomach and legs from a scalding cup of tea she ordered at the drive-through of a Tim Hortons restaurant in Huntsville, Ontario, on May 18, 2022.
Lansing's lawyer Gavin Tighe, of Toronto's Gardiner Roberts LLP, provided The Epoch Times on March 20 with a copy of the filed Statement of Claim from December 2022, as well as a Statement of Defence—filed by the Tim Horton's primary leaseholder, TDL Group Corp., and Greenwood Enterprises, the operator of the restaurant.
Tim Hortons was contacted but declined to comment on the matter, saying it is before the courts.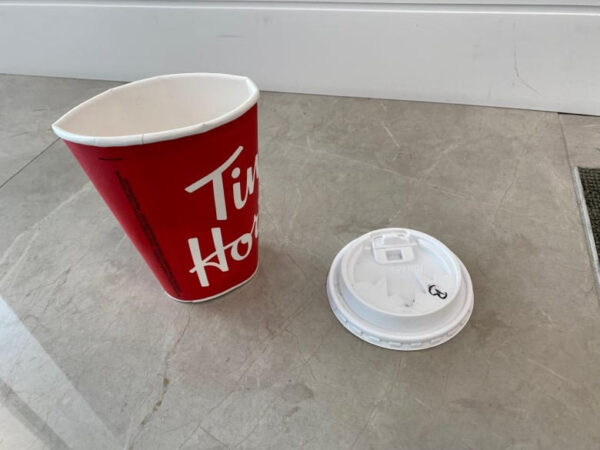 Tighe told The Epoch Times that his client ordered a tea with milk. She picked it up, he said, and the cup collapsed, scalding her with 14 ounces of "superheated" liquid.
Lansing's court documents allege the Tim Hortons cup "was faulty and deficient" and at an "unnecessary and dangerous temperature."
According to the lawyer, Lansing suffered severe, painful, and permanent injuries, including second-degree burns to 6 percent of her total body, particularly to her stomach and legs. The statement of claim lists "extensive damage" including "fluid filled blistering of the skin, puss accumulation and skin sloughing," which the documents state have left "severely disfiguring and visible scars."
Lansing was treated at the Muskoka Algonquin Healthcare hospital after the incident, prescribed morphine for pain, and attended the hospital daily for dressing changes for three weeks while the burn wounds healed, the legal documents state.
Tighe said his client is suing the corporation because it was a "traumatic experience" for the happily married mother of three and grandmother of "many." The lawyer said his client has had ongoing issues since being painfully burned, which have compromised her "overall well-being, emotional well-being, and body image."
"This is not an isolated thing. I've been flooded by people with similar incidents," he said.
One of the most well-known cases of people launching legal action against food chains over burning with hot liquids occurred in February 1992. A 79-year-old grandmother in Albuquerque, New Mexico, accidentally spilled McDonald's coffee on herself, served at a reported 87.7 degrees Celcius, and suffered severe third-degree burns.
She was originally awarded $2.9 million but the amount was later reduced to half a million dollars.
McDonald's announced in a March 2, 2021, statement that they were changing their coffee cup to a "double-walled paper cup."
Tim Hortons also made a change to its cups. In an Oct. 21, 2020, news release, the coffee chain announced it was ending the practice of "double-cupping" hot liquids, and would instead offer guests a recyclable cardboard sleeve.
The company said it would save "unnecessary use of more than 200 million cups per year."
"We understand that millions of our guests request 'double-cupping' at our restaurants because our coffee is always 20 minutes fresh and piping hot," Hope Bagozzi, chief marketing officer for Tim Hortons, said at the time.
The news release said that Tim Hortons had recently expanded a trial in Calgary and Toronto and was "testing hot beverage cups made with 30 percent recycled materials."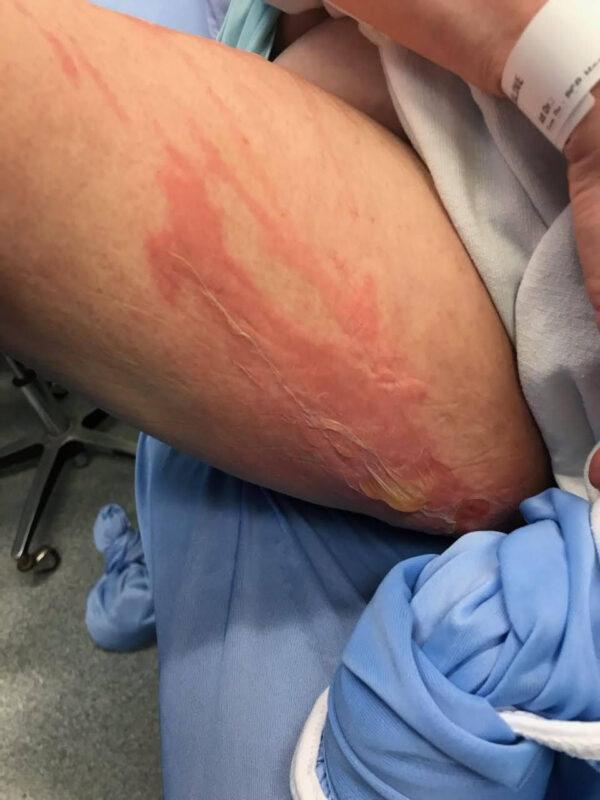 The statement of defence, filed at the Ontario Superior Court of Justice by Tim Horton's franchisee and leaseholder, denies all the allegations made by Lansing.
The defendants deny the alleged incident "occurred as alleged or at all," and "deny they are the owners" or had jurisdiction over the location where the incident is said to have occurred.
The defendants alternatively argued they took sufficient and reasonable care, and "fulfilled all duties of care in regards to the sale and delivery of hot beverages." They also deny any "deficient condition of the beverage container," and that "if the condition of the beverage container contributed to the injuries allegedly sustained," then the customer "voluntarily assumed the risk of harm."
The statement of defence suggests that if Lansing suffered the injuries and damages alleged, then she "failed to keep a proper lookout"; "failed to take reasonable care for her own safety"; "mishandled the beverage container"; or "used excessive force" in moving the beverage, among a list of other suggested defences.
"She was the author of her own misfortune," said the statement of defence.
Tighe said Tim Hortons is seeking a jury trial. On behalf of his client, he plans to argue that the tea was overheated to an excessive temperature creating a hazard, that Tim Hortons failed to supply cups that were sufficient and safe for the hot liquids, and that the restaurant did not have an effective quality control system in place to inspect cups on a regular basis.
According to the U.S. Consumer Product Safety Commission, being exposed to 65.6 degrees Celcius tap water for two seconds will result in a third-degree burn for most adults. At 60 degrees Celcius, burns will happen in six seconds, while at 54.5 degrees Celcius, a burn will occur with 30 seconds of exposure to hot tap water.