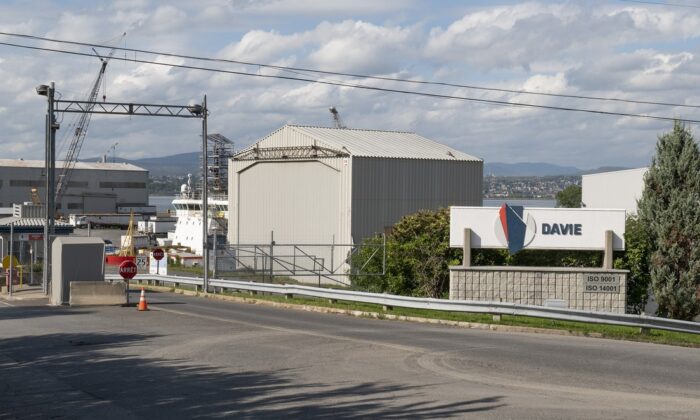 The entrance of the Davie shipyard in Levis, Que., on Sept. 17, 2021. (The Canadian Press/Jacques Boissinot)
Ottawa has quietly missed its own deadline for finalizing an agreement with a Quebec shipyard so it can start work on Canada's next fleet of icebreakers.
The federal procurement department said last summer that it planned to have finished negotiations with Chantier Davie by the end of the year.
That didn't happen, though neither side is saying why or when they expect the deal to be inked.
The pace of talks between Ottawa and Davie has been a source of consternation and concern since they were first launched in December 2019.
Concerns have largely revolved around the need to deliver new icebreakers before the Canadian Coast Guard's existing fleet is forced into retirement.
The Coast Guard has lost a number of ships due to age in recent years due to mechanical problems, and many of its icebreakers have already exceeded their expected lifespans.