Panic Buying Hits Brisbane as Southern regions of Queensland go into 3 day lockdown
Panic buying has hit Southeast Queensland as residents ignored Queensland Premier Annastacia Palaszczuk's appeal not to be frightened by the three-day lockdown on Monday, instead rushing to the stores to secure staples in the lead up to the Easter holiday.
The panic buying comes after Queensland Health authorities identified an outbreak of the British variant of the CCP (Chinese Communist Party) virus, commonly known as the novel coronavirus.
"Please don't rush out and panic buy," Palaszczuk said in a tweet she posted on Twitter on Monday.
"The supermarkets are full of supplies and will operate as per usual," she said. "Groceries and essentials will still be available while we're in lockdown."
However, residents were unmoved by the appeal, with AAP reporting that queues stretched around the corners at various major food retailers by 10 am on Monday, with images of long lines in busy shops going viral on social media.
According to Courier Mail, a woman, who was nine-months pregnant, was also run into with a trolley by a shopper who was desperate to get flour.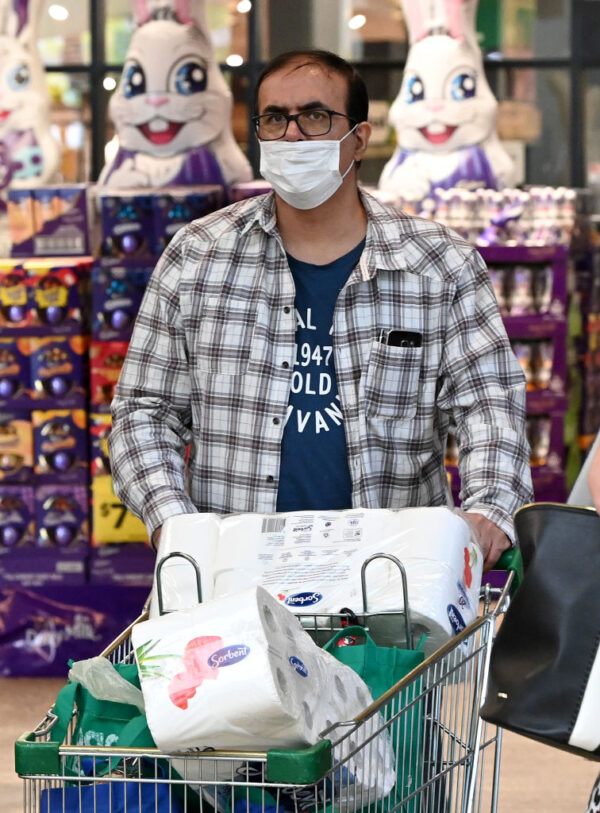 In Brisbane's north side, a Woolworths employee told Nine that their stock of toilet paper "had disappeared in 30 minutes" following the announcement of the lockdown.
Woolworths have since introduced product limits for stores in Greater Brisbane from this afternoon (see full list below). Some of the panic buying hotspots include Hamilton, New Farm, North Lakes, and Chermside.
"We have continued access to stock from our suppliers, and our team will be hard at work making sure it flows from our distribution centres into our stores over the coming days," Chris Peters, the Woolworths general manager for Queensland, said.
"We encourage Queenslanders to continue shopping as they usually would and to be mindful of others in the community."
Yvette D'Ath, the Queensland Health Minister, also urged the public not to be panic.
"This is not required. Please stop!" She wrote in a post on Twitter. "Supermarkets and grocery shops will be open in the Greater Brisbane area, and people can go to the shops during the lockdown to get grocery items."
Full list of limited products (two per person per shop):
Antibacterial wipes
Canned fish
Canned tomatoes
Canned legumes
Canned vegetables
Flour
Frozen chips (including potato gems and wedges)
Frozen desserts
Frozen fruit
Frozen vegetables
Longlife milk (regular, skim and lite)
Longlife speciality milk
Liquid handwash
Noodles
Pasta
Paper towels
Rice
Sugar
Tissues
Toilet paper
Bread loaves (including in-store)
Chilled pasta
Eggs
Fresh milk (excluding flavoured)
Meat (burgers, rissoles, meatballs, mince – fixed weight only, sausages, two packs beef, two packs chicken, two packs lamb, two packs pork