Pfizer CEO Says Vaccine Offers Limited Protection Against Omicron Amid Spike in Australia's Vaccinated Hospitalisations
The recent spike in the COVID-19 hospitalisations of fully vaccinated patients in New South Wales (NSW) has prompted concerns of a loss in the efficacy of existing vaccines against the Omicron variant of the CCP virus.
This comes after NSW recorded a greater number of double-dose vaccinated individuals presenting to hospitals with COVID-19 than those who were unvaccinated, although the data showed that unvaccinated were still more likely to end up in hospital because a higher proportion amongst the unvaccinated population had been admitted.
Pfizer CEO Albert Bourla outlined the company would have a new vaccine ready in March capable of better handling new strains, such as Omicron, than its predecessor. 
"We know that the two doses of the (existing) vaccine offer very limited protection, if any," Bourla told Yahoo! News on Jan. 10.
Bourla also stated that a third dose of the current vaccine only offered "reasonable protection against hospitalisation and deaths" and had even less effective in stopping its transmission.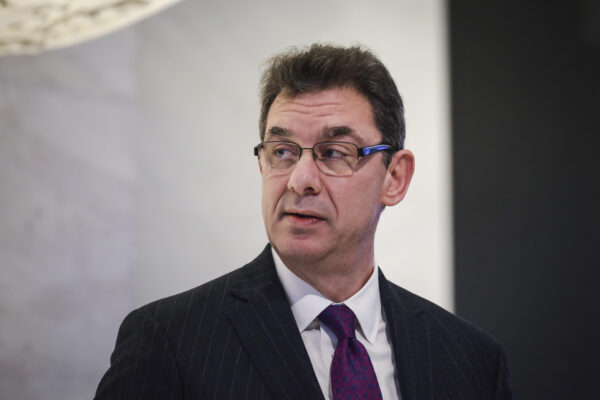 In NSW, 95.1 percent of people aged 16 and over have received the first dose of a COVID-19 vaccine, and 93.7 percent have received two doses as of Jan. 11.
However, overall cases of COVID-19 have spiked in the state, recording more than 92,264 COVID-19 cases after it enforced the reporting of positive results from rapid antigen tests dating back to Jan. 1. Of these, 50,729 came from the last seven days, but NSW Health clarified that this figure could include double-ups from individuals submitting multiple tests.
As of Jan. 12, NSW saw at least 2,242 hospitalisations and 175 admissions to intensive care, with NSW Health saying that Omicron had supplanted Delta as NSW's primary form of infection but clarified the strain had a lower rate of hospitalisation and ICU admission than Delta.
The World Health Organisation (WHO) has said it, too, believes current vaccines may need to be reworked to ensure they are effective against Omicron and possible future variants of the CCP (Chinese Communist Party) virus.
"The composition of current COVID-19 vaccines may need to be updated to ensure that COVID-19 vaccines continue to provide WHO-recommended levels of protection against infection and disease by VOCs (variants of concern), including Omicron and future variants," a WHO technical body stated on Jan. 11.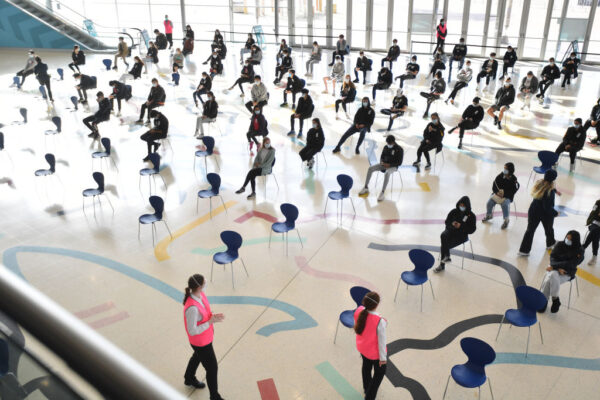 Despite concerns of inadequacy in providing immunity to the latest variant, Prime Minister Scott Morrison remained firm in the continued vaccination rollout and encouraged parents to take their 5 to 11-year-olds to get jabbed as the nation acquired more vaccines for children.
"Living with COVID means continuing to ensure we press ahead with the vaccination program, and the children's vaccine commences today," Morrison said in a press conference on Jan. 13.
"We have contracted 3.3 million vaccines—there are over 2 million of those which are already in the country, the balance will be here within a week. There are 2.3 million children in those age groups of five to 11. There are 6000 places where people can go and get those children's vaccines. … the aim here is to have as many of the places where you can go and get it," he said.
The Australian Technical Advisory Group on Immunisation (ATAGI) has recommended a third booster dose to raise the effectiveness of immunity granted by the vaccines, with some research suggesting a significant loss in efficacy against Omicron for those with only two doses.
"A recent pre-print study from the UK suggested that protective effectiveness against symptomatic COVID-19 due to the Omicron strain was not observable after two doses of the AstraZeneca vaccine and was only approximately 35 percent at about 4 to 6 months after two doses of the Pfizer vaccine," ATAGI states.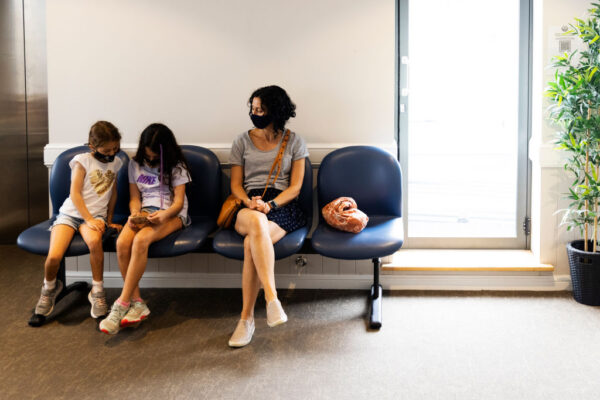 However, Pfizer's goal to create a new vaccine and the widespread distribution of vaccines altogether has been challenged by some over fears it catalyses the creation of new variants of the virus.
Belgian virologist and vaccinologist Dr. Geert Vanden Bossche wrote in a Nov. 30 article that the continued push for mass vaccination for COVID-19 could expand the evolutionary capacity of SARS-CoV-2 spike protein beyond Omicron.
Dr. Bossche, whose vaccine-industry credentials include positions at GSK Biologicals, Novartis Vaccines, Global Alliance for Vaccines and Immunisation (GAVI), and the Bill & Melinda Gates Foundation, had been raising concerns about the issue for close to a year.
"The unprecedented extent of human intervention in the COVID-19 pandemic is now at risk of resulting in a global catastrophe without equal, this call cannot sound loudly and strongly enough," Bossche said in an open letter (pdf) in March, 2021.
"As stated, I am not against vaccination. On the contrary, I can assure you that each of the current vaccines has been designed, developed and manufactured by brilliant and competent scientists. However, this type of prophylactic vaccine are completely inappropriate and even highly dangerous when used in mass vaccination campaigns during a viral pandemic," he said.