Poland Overwhelmed By Millions Of Ukrainian Refugees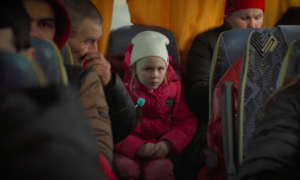 Poland is overwhelmed by refugees fleeing the war in Ukraine, and working to guide disoriented new arrivals as they try to decide what to do, and where to go next.
Almost 3 million refugees have fled Ukraine and the vast majority have crossed into Poland.
In a matter of a few weeks, Poland has become one of the largest refugee-hosting countries in the world.