Police Update After at Least 4 Shot Dead in Central Israel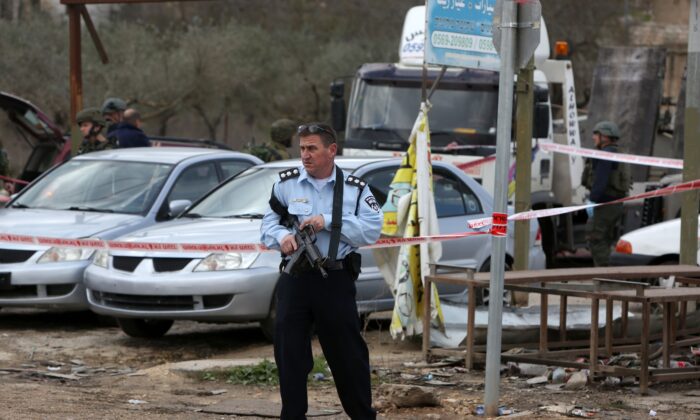 An Israeli policeman stands as guard near the West Bank city of Nablus, Israel, on Dec. 31, 2015. (Jaafar Ashtiyeh/AFP via Getty Images)
Police officers managed to shoot dead a gunman who killed at least four people in a central Israeli city on Tuesday, "preventing a much more serious attack," a police spokesperson said.
The officers had been "at routine work, they encountered the terrorist (and) managed to neutralize him," said the spokesperson, Eli Levy.
The attack by the man on a motorcycle was Israel's second mass shooting rampage this week.
While circumstances were not immediately clear, the shooting appeared to be the latest in a string of attacks by Arab assailants ahead of the Muslim holy month of Ramadan and the anniversary of last year's Gaza war.
Tuesday's shootings occurred at two locations in Bnei Brak, an ultra-Orthodox city just east of Tel Aviv.
Police said in a statement that a preliminary investigation found that the gunman was armed with an assault rifle and opened fire on passersby before he was shot by officers at the scene.