Protest Against COVID Mandates Back in Ottawa
Demonstrators came out again in the nation's capital on March 26 as a convoy of vehicles from Quebec protesting against COVID-19 mandates drove through downtown Ottawa.
Police said multiple road closures were put in place to restrict the movement of the convoy in downtown. Following the convoy's departure from Ottawa, police said there "are no incidents to report."
The protest came after more than a month since the Freedom Convoy movement was cleared from Ottawa following escalated police action.
In recent weeks, most provinces have lifted their COVID-19 vaccination mandates and various restrictions. However, the federal government still maintains its COVID-19 vaccination requirement, which impacts federal government employees, as well as air and train ravellers.
The Freedom Convoy movement first began as a protest against the federal government's requirement for all truck drivers crossing the Canada-U.S. border to have COVID-19 vaccination. As groups of trucks formed convoys to drive to Ottawa in late January to protest the measure, many more supporters from across the country joined the movement, making it one against all COVID-19 restrictions and mandates. Many protesters said they won't leave Ottawa until all mandates are lifted.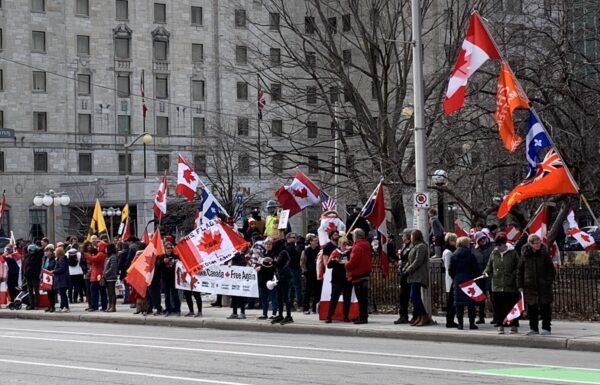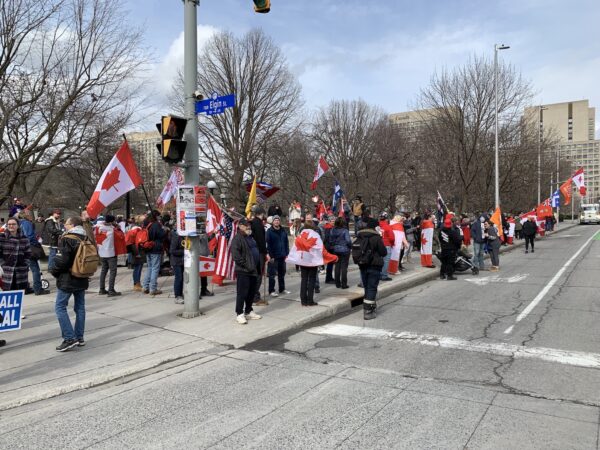 Similar protest convoys formed at border-crossings, including the Ambassador Bridge that connects Windsor and Detroit.
The federal government invoked the Emergencies Act on Feb. 14 for the first time since its creation in 1988 to clear the protests. By then, all but one border-crossing blockade in Manitoba had already been cleared.
Police, using batons and pepper spray in some cases to disperse protesters, made close to 200 arrests in Ottawa. At least two protesters were knocked to the ground by mounted police as they charged through the crowd, with one of them sustaining injuries and needing hospital care.
Using the act, law enforcement also froze bank accounts of some of the leading protesters.
Beside the protest in Ottawa on March 26, several other protests against COVID-19 mandates were held across the country, including in Toronto and Calgary.