Rallies Afoot and Strategies in Play as Tory Leadership Race Gains Momentum
Pierre Poilievre is rallying big crowds in pursuit of the Conservative leadership, and analysts say it augurs well for both the candidate and the party come the next federal election. However, some say numbers at rallies aren't the only factor in determining who will emerge the victor at the end of a very crowded leadership race.
Crowds have thronged to see Poilievre while campaigning. He rallied hundreds in Ottawa April 1 as he announced his opposition to the carbon tax, which increased that day. On April 2 in Winnipeg, the Carleton, Ont., MP filled a room of 600 as well as an overflow room, with some left waiting outside. The next day, Poilievre drew 1,000 people at the fairgrounds in Lindsay, a central Ontario town of 20,000.
Michael Taube, a speechwriter for former Conservative prime minister Stephen Harper, says the Poilievre crowds are significant for the candidate and the party.
"While some leadership candidates have had large crowds right off the bat, Poilievre's gatherings have been off the charts at times. In some ways, it seems to be expanding into a significant political movement," Taube told The Epoch Times.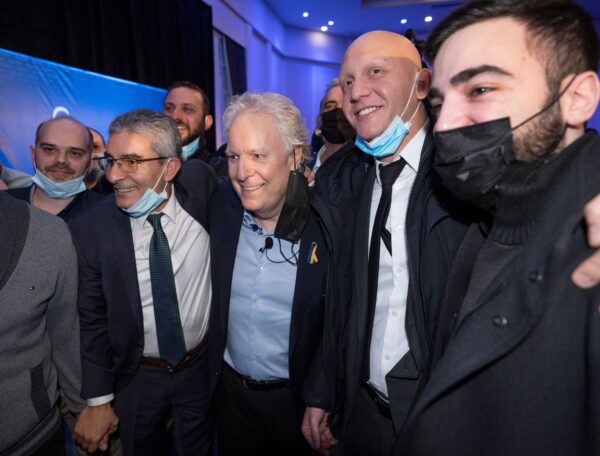 "For a party that's been mired in the opposition benches since 2015, this is an encouraging development from one of its leading candidates. If this type of momentum continues, it's going to be nearly impossible for another candidate to beat him."
Taub notes, however, that the leadership vote is not until Sept. 10, and "there are several acts in this political play yet to be presented."
To win, he says, "Poilievre and his team obviously need to keep the foot on the gas pedal and introduce many more small 'c' conservative ideas and policies in the weeks and months ahead."
Tom Flanagan, a former political strategist who ran Harper's successful Canadian Alliance and Conservative Party leadership campaigns, says the attendance at Poilievre's events is noteworthy and due in part to a well-executed campaign.
"Crowd size and enthusiasm is a good indicator of how well a candidate is doing in a leadership race. Enthused supporters are more likely to buy memberships, to keep their memberships up to date, to sell other memberships, and to vote when the time comes. I can't say whether [leadership candidate Jean] Charest will find the same grassroots enthusiasm in some parts of the country," Flanagan told The Epoch Times.
"One thing to keep in mind is the use of telephone messages, emails, and social media to boost attendance. You can't make people come if they're not interested, but you can certainly give people a nudge. Pierre's manager, Jenni Byrne, would be very familiar with these methods of turning out a crowd, as would Pierre himself."
Crowds Aren't Everything
Flanagan assessed the reported attendance at Poilievre's events as "very good but not unheard of," and said the number of voting Conservative members could potentially be so large that "a few thousand who have attended meetings can't determine the outcome by themselves." He says this factor is magnified when one considers the structure of the vote.
The rules of the leadership race give each electoral district the lesser of 100 points, or 1 point per vote cast, and candidates are assigned a point total based on their percentage of the vote in each electoral district. If no candidate gets more than half the total of points in a given round, the one with the fewest points drops off the ballot and those voters' second preference is reallocated to the remaining candidates. This process repeats until a candidate wins by securing more than half the points.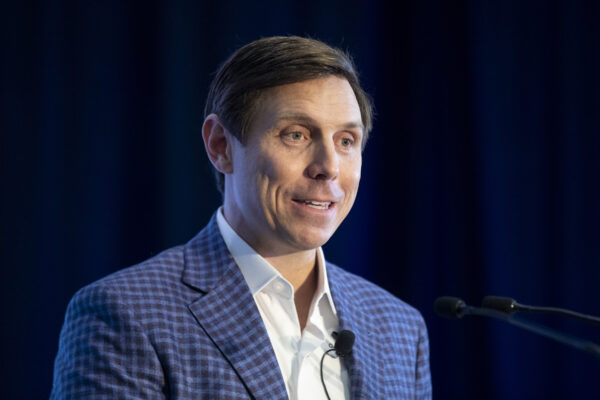 Formerly, a riding got 100 points even if it had less than 100 voting members. Although that is no longer the case, Flanagan says ridings that lack Conservative members still carry a disproportionate weight.
"The rules have been changed to reduce the outsized influence of rotten boroughs, but they still exist and can be important," he said, referring to parliamentary boroughs with a tiny electorate.
"A hundred voters in a Quebec riding can exert as much or more influence as a thousand voters in a Western riding. [Former Tory candidate Andrew] Scheer won by appealing to rotten boroughs in Quebec on the basis of supply marketing."
This biased system could help more progressive candidates such as Charest. If the former Quebec premier can rally 100 people to become party members in every riding in his home province, and take a majority of votes in those ridings, it will give him the edge in 78 of the country's 338 ridings—a sizeable chunk in a race that includes 11 candidates.
Finding Room
Poilievre's campaign schedule includes stops in Quebec City as well as in the B.C. cities of Kelowna, Vernon, Prince George, and Vancouver. His competitors, meanwhile, are implementing their own best strategies to rally voters based on geography, policy, and demographics.
Charest launched his leadership campaign in Calgary, but has so far focused much of his attention on Eastern Canada. He made three campaign stops in Quebec in the final week of March, then kicked off his "#BuiltToWin" tour on April 4 with three stops in Nova Scotia, and a platform plank of more defence spending, including two new bases in the Arctic.
"Our campaign focuses more on direct membership engagement and sales than crowd counts. We're also focused on developing meaningful policy … to present a substantive offering to members," Charest spokesperson Laurence Toth said in an email.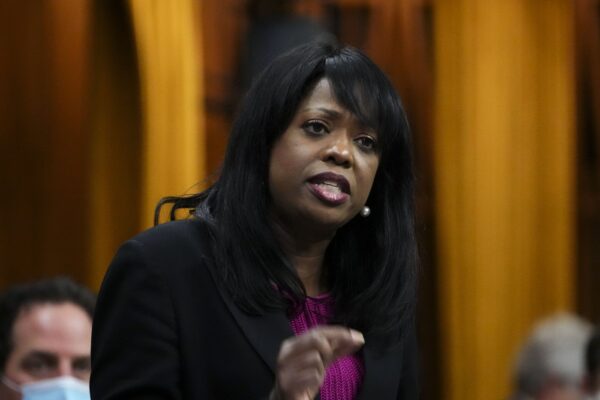 Toth said the response on the campaign trail "has been very encouraging and positive."
Since the end of March, Brampton Mayor Patrick Brown has met with religious and minority ethnic groups in major urban areas, including Chinese in Vancouver, Sikhs and Tamils in Montreal, Baptists in Brampton, and Vietnamese in Vaughn. He has emphasized the importance of religious freedom and opposed Quebec's Bill 21 that bans religious garb. And, according to the Toronto Star, he has a "non-aggression" pact with Charest so that Poilievre does not prevail.
Leslyn Lewis, a pro-life MP and leadership candidate, dedicated the first days of April to Western ridings high in social conservatives. She drew more than 200 at recent gatherings in Steinbach, Man., 140 in Moose Jaw, Sask., and 200 in Swift Current, Sask. A gathering with 180 pastors in Calgary is planned for April 7, followed by a luncheon with businesspeople, and a reception for hundreds at a hotel.
Craig Chandler, a Calgary organizer for Lewis's campaign team, helped the candidate win Alberta and place third overall in the 2020 leadership race. He reminds voters that apparent front-runner Peter MacKay lost that race, and calls Poilievre "a great second choice."
"Leslyn will help us change the narrative in a number of ways, but she's also an international lawyer, she has private sector experience, whereas Pierre's a career politician. She's not as polished, which I think is what people liked last time, and they're going to like this time," Chandler said.
"She has a good core of people who are working hard and selling memberships and whatnot, so we're excited," he adds. "Pierre—that's not our main focus. Our main focus is Charest and Brown's non-aggression pact. We're concerned that if either of those two was to become leader of the party, you might as well kiss it goodbye."