Record Number of Reported Hate Crimes After 'Scary' Change in Police Activity: Former Officer
New government figures show that the number of hate crimes recorded by police in England and Wales has risen by 26 percent this year, but critics say this is indicative that the police believe that "hate is everywhere."
On Thursday, the Home Office released the latest data on hate crime which saw the biggest yearly increase since records began in 2012. The majority of hate crimes were racially motivated, but transgender hate crimes saw the biggest rise at 53 percent, up from 2,630 in 2020–2021 to 4035 in 2021–2022.
While the government signposted that there had been increase, it also said, "Due to significant improvements in police recorded crime made in recent years, it is uncertain to what degree the increase in police recorded hate crime is a genuine rise, or due to continued recording improvements and more victims having the confidence to report these crimes to the police."
But critics say that the rise is down to the police's hyper-focus on collating hate crimes.
"There is an entire industry that is entirely predicated on there being a vast amount of hate out there. It's not in their interests to solve it. They would solve themselves out of business," former policeman Harry Miller told The Epoch Times.
Miller, who is a part of organisations Fair Cop and the Bad Law Project, brought a judicial review against the professional body for the police in England and Wales, the College of Policing (CoP), and Humberside Police after an officer visited him at work to "check his thinking" over reposting a gender-critical limerick on Twitter.
In 2021, a top court ruled that CoP's guidance on recording "non-crime hate incidents" (NCHIs) violated Miller's freedom of expression as set out in Article 10 of the European Convention of Human Rights.
Non-crime hate incidents are described as "any non-crime incident which is perceived by the victim or any other person to be motivated by hostility or prejudice."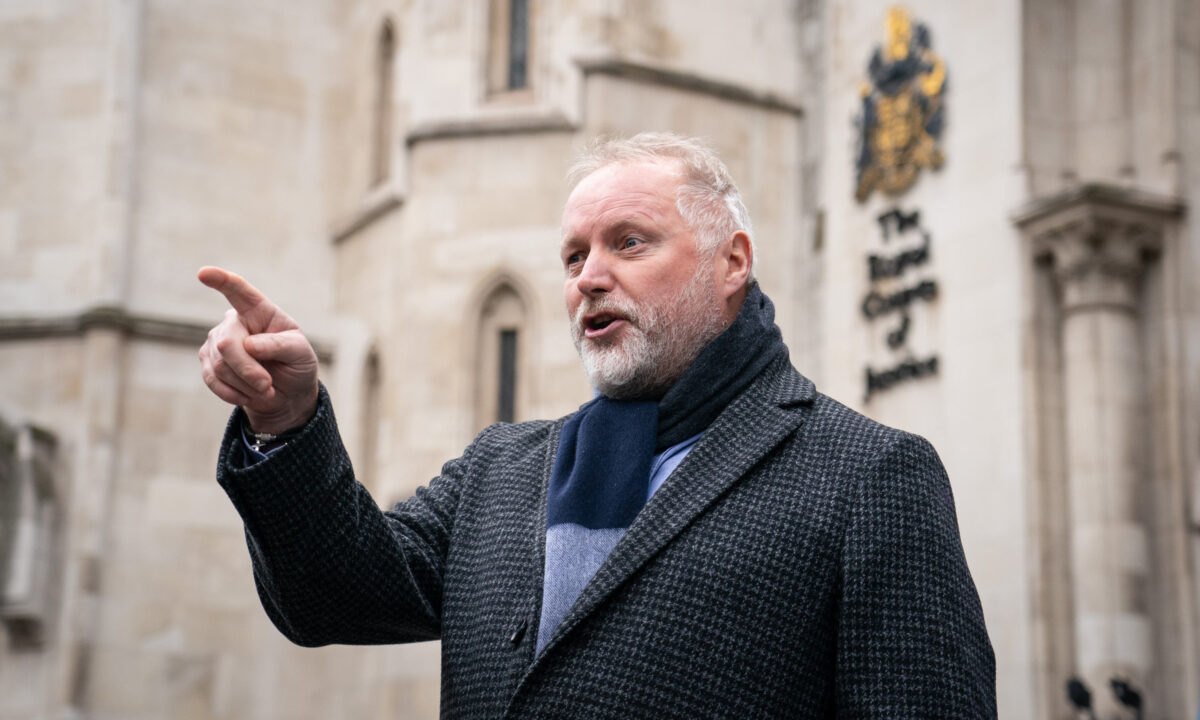 Hate crimes are "any criminal offence which is perceived, by the victim or any other person, to be motivated by hostility or prejudice towards someone based on a personal characteristic," though in England, there is no such thing legislatively as a "hate crime," but rather there are several pieces of relevant legislation under which people can be prosecuted for offences towards protected characteristics.
Marc Glendening, head of cultural affairs at the think tank the Institute of Economic Affairs, called hate crimes an "Orwellian device."
"It's an Orwellian device that is applied asymmetrically so that any rhetoric can be directed at Tories, TERFs, Brexiters, but then becomes selectively applied when opinions they consider to be transgressive are employed," Glendening told The Epoch Times by email. TERF is an acronym for "trans-exclusionary radical feminist."
"Cleverly it is then attached analytically to membership of some identity groups rather than the actual intellectual content of the view being expressed. Thus the assertion that the law of identity states that, say, a biological male cannot also simultaneously be a woman, is said to be an attack on the very existence of people who identity as trans, which it is clearly not," he said.
The think tank Civitas pointed out in a recent report (pdf) that there is activist-led influence on the police to take up "hate crime" as a police priority, despite the evidence showing most recorded hate crimes to be non-violent, and that serious crimes are going unsolved.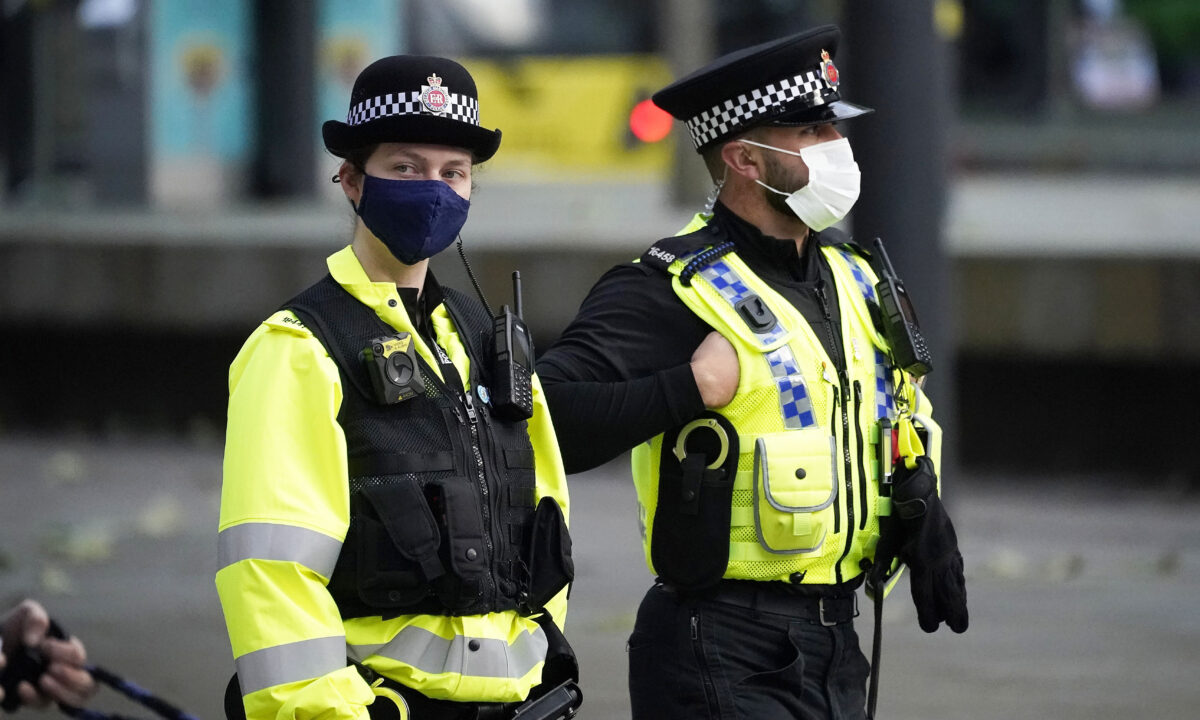 Police in the UK actively encourage the public to report hate crimes. This week, for example, they are promoting Hate Crime Awareness Week, a campaign pledging action to encourage local authorities, key partners, and communities "affected by hate crime to work together to tackle local hate crime."
The National Police Chiefs' Council (NPCC), the national coordination body for British police, also has a site that encourages the public to report hate crime and non-crime hate incidents.
Defining Hate
Miller said that the justification for recording NCHIs is based on a theory of escalating hate as set out by American psychologist, Gordon Allport, in 1954. The Allport Scale has five stages: antilocution, avoidance, discrimination, physical attack, and extermination. Hate speech is included in the antilocution stage.
During Miller's legal challenge, Police Superintendent Paul Giannasi, who is developing and delivering the England and Wales Hate Crime Policy, described Miller's reposted limerick as a "staging post on a five-step journey" that leads to genocide.
"It's really scary as in the 2014 iteration of the [CoP] hate crime guidance, it says a decrease in hate crime is not an appropriate measure of success, as this would be discouraging to officers," said Miller.
The College of Policing 2014 Hate Crime Operational Guidance (pdf) states that, "Targets that see success as reducing hate crime are not appropriate as they can be discouraging to staff, and are unlikely to motivate managers to promote positive recording or to increase the opportunity for victims to report through third-party reporting structures."
But Miller said: "Can you imagine a murder squad that … says a decrease in murders is not appropriate as it would demotivate the murder squad? The entire point is to decrease murder. If you are on the burglary squad, you decrease burglary. If you are the hate squad, a decrease in hate is not appropriate.".
'No One Should Suffer in Silence'
The NPCC did not answer specific questions. A spokesperson pointed to a recent comment by the lead for hate crime, Deputy Chief Constable Mark Hamilton, who said, "Whilst the report shows a rise in recorded crime, we know this type of crime has historically for many generations been under-reported, but over the last decade we have seen our engagement with communities build confidence to be able to report these crimes.
He added that "no one should suffer in silence, and it is important victims have the confidence to come forward, and when they do, they know we will take them seriously."
"The long-term picture points to that being the result of more victims coming forward and improved recording by the police, but it is still concerning to see that people are being targeted for who they are," said Hamilton.
The College of Policing did not answer specific questions and pointed to the latest guidance on non-crime hate incidents.