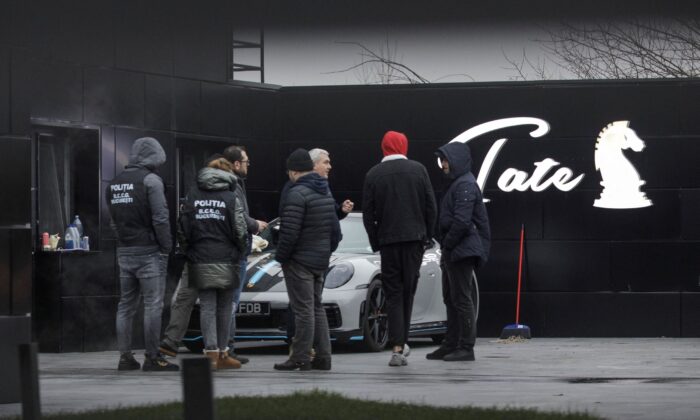 Romanian officials transport the cars seized from Andrew Tate's compound to a storage location in Pipera, Ilfov, Romania, on Jan. 14, 2023. (Inquam Photos/Octav Ganea via Reuters)
VOLUNTARI, Romania—Romanian authorities started on Saturday to take away luxury cars from a property close to the capital as part of a criminal inquiry into alleged human trafficking that led to the arrest of internet personality Andrew Tate.
Romanian anti-organized crime prosecutors detained Tate, his brother Tristan, and two Romanian female suspects on Dec. 29 on charges of forming a criminal gang to sexually exploit six women. They have denied wrongdoing.
A Reuters reporter saw several cars, including a Rolls-Royce, BMW, and Mercedes-Benz, being taken from the Tate compound on the outskirts of the capital, Bucharest, to be transported to a storage location.
Earlier this week, prosecutors told Reuters they had seized 15 luxury vehicles and more than 10 properties and homes belonging to the suspects in Bucharest and the counties of Prahova and Brasov to prevent the assets being sold or hidden.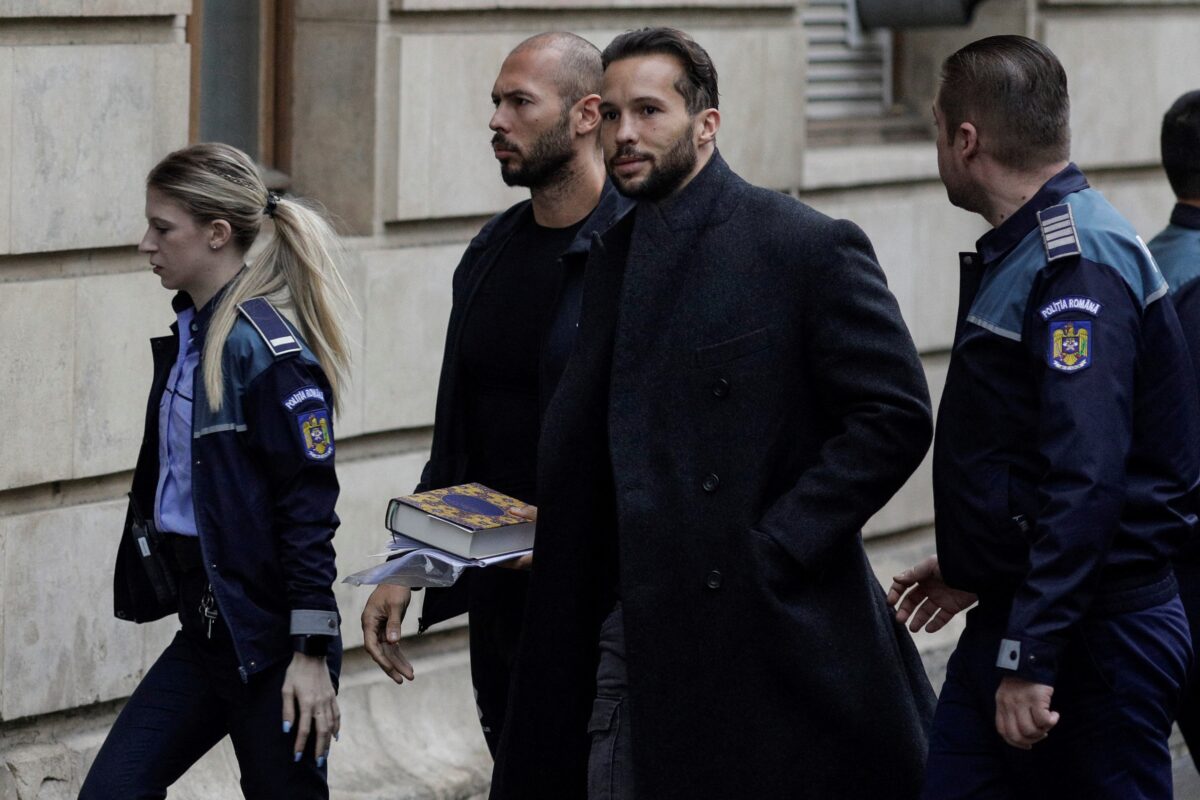 Tate's lawyer was not immediately available for comment.
The four suspects challenged their 30-day arrest warrant earlier this week, but the Bucharest court of appeals rejected the challenge and said they should remain in police custody.