Russia Threatens Retaliation as Finland Prepares to Join NATO
Russian officials on May 12 threatened to take action if Finland is successful in its bid to join the North Atlantic Treaty Organization (NATO).
"Finland joining NATO will seriously harm bilateral Russian-Finnish relations and the maintenance of stability and security in the North European region," the Russian Foreign Ministry said in a statement, according to state-run media.
"Russia will be forced to take retaliatory steps both of military-technical and of other nature in order to stop the threats to its national security that emerge as a result," the ministry added.
Kremlin spokesman Dmitry Peskov told reporters in Moscow that Russian leaders were developing ways "to strengthen our western flanks in connection with the strengthening of NATO's eastern flank."
"NATO is moving in our direction, so, of course, all this will become elements for a special analysis and development of necessary measures, in order to balance the situation and ensure our safety," he said.
Finnish President Sauli Niinisto and Prime Minister Sanna Marin earlier Thursday said that Finland "must apply for NATO membership without delay."
"NATO membership would strengthen Finland's security," they said.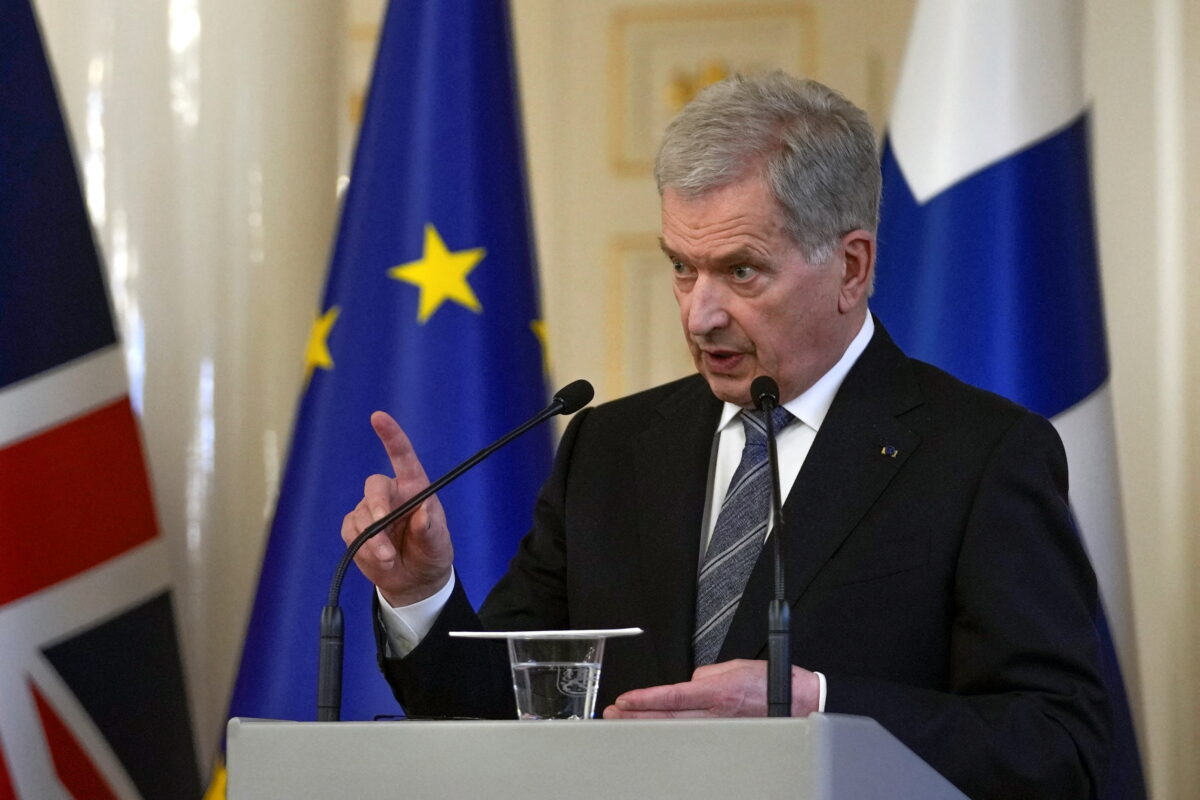 Finland, one of the few European countries that is not part of NATO, renewed talks of joining the alliance after Russia invaded Ukraine in February.
The invasion changed the debate on the issue, Marin said shortly after the war started.
Pekka Haavisto, Finland's foreign minister, told European Parliament on Thursday that public support for joining NATO has soared in recent months, as shown through "extensive polling."
"Should Finland decide to apply, the accession of Finland would strengthen the security and stability of the Baltic Sea region and Northern Europe," he said. "Finland is a regional security provider and it would further strengthen NATO as a future ally. From NATO's perspective, Finland holds solid democratic credentials that meet NATO's membership criteria and has a strong and credible national defense that is interoperable with NATO."
Finland can field some 280,000 troops and has a reserve of approximately 900,000, with a force that includes a high-end fighter jet fleet, the official said.
Members of NATO pledge that an attack against one member is an attack against all.
Ukraine is not an alliance member, and no other countries have directly joined the war in support of the country. Many, though, have sent military aid, including weapons.
Sweden, another country considering applying to join NATO, is expected to reach a decision soon.