Russian Troops Have Fully Withdrawn From Northern Ukraine: Officials
Russian forces have "fully withdrawn" from northern Ukraine and some will be transferred to fight in the eastern part of the country, according to the UK Defense Ministry in a statement posted Friday.
British military intelligence officials said that some Russian troops who were positioned in northern Ukraine have been withdrawn to Belarus and Russia.
At least some of these Russian forces will be transferred to East Ukraine to fight in the Donbass region, the Ministry of Defence said on Twitter.
But those forces will require "significant replenishment before being ready to further deploy east," the agency said, "with any mass deployment in the north likely to take a week [at] minimum."
The ministry also said that Russian shelling of cities in the east and south continues and Russian forces have advanced further south from the city of Izium, which remains under their control.
Several weeks ago, top Kremlin officials had indicated that Russia will shift its operation to the eastern Donbass region where two separatist regions have battled against Ukraine's army on and off since 2014. Over the past weekend, Ukrainian officials accused Russian forces of carrying out war crimes in Bucha, located near Kyiv, in the country's north. Russia has categorically denied those allegations.
Ukrainian President Volodymyr Zelenskyy on Friday, meanwhile, called on the United Nations to cut diplomatic ties with Russia due to the conflict.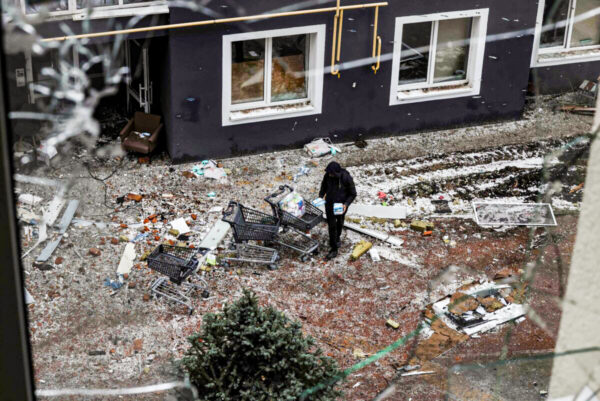 "Unfortunately, not too many of our citizens survived after raising their concerns," the Ukrainian leader said during an interview with the Indian outlet Republic Media Network. "You need to establish the isolation against the Russian Federation."
"We should not be using words of concern, we should be using the word … ultimatum," Zelenskyy said. "Because they are using only the ultimatum in their conversation with us and the whole world."
The U.N. General Assembly this week voted to suspend Russia from the U.N. Human Rights Council. A Russian official, Deputy Ambassador to the United Nations, Gennady Kuzmin called on U.N. states to reject the resolution and called it a "dangerous precedent."
"Today is not the time nor the place for theatrics," he said. "The draft resolution we are considering today has no relationship to the actual human rights situation on the ground."
Hours later, Kuzmin told news outlets that Russia will quit the human rights body after the vote. "In today's conditions, the council is in fact monopolized by one group of states who use it for their short term-aims," he said.
Reuters contributed to this report.