The Chinese Communist Party's (CCP) 2023 Two Sessions top political meeting started on Saturday, March 4, and is expected to last for two weeks.
The regime has set its 2023 gross domestic product (GDP) target at its lowest level in years. It also announced a 7 percent increase in military spending, its second highest in 5 years.
The regime's outgoing premier, Li Keqiang, made the last "Government Work Report" during his tenure on March 5 during the meeting, in which this year's China's economic growth (GDP) target was set at about 5 percent, lower than expected by the outside world.
2022 was the second-worst year for China's economy since at least the 1970s—trailing behind only the year 2020 during the height of the COVID-19 pandemic—due to the strict regime's restrictive "zero-COVID" policy and control measures.
China's GDP growth rate has continued to decline quarter by quarter since 2010, from 12.2 percent in the first quarter of 2010 to 6 percent in the fourth quarter of 2019. From 2021 to 2023, the "Government Work Report" issued by the ruling CCP has set gradually lowered economic growth rate targets at 6 percent, 5.5 percent, and 5 percent respectively.
Even with the lowered target rate, in 2022, due to factors such as the pandemic, the impact of strict lockdowns on industries and consumption, and the international political situation, the final reported achieved GDP growth was only 3 percent, far below expectations.
Experts believe that China's economy has huge problems and the outlook is not optimistic, with the biggest problem being China's system.
A manager of a real estate company in Shanghai told The Epoch Times on March 3 that although the authorities have lifted the COVID restrictions, the real estate industry, which is the backbone of the Chinese economy, shows no signs of improvement.
"There are six or seven real estate agency companies near us, and now half of them have gone bankrupt," said the manager, who identified herself only as Ms. Li. "Companies like ours are still laying off employees to maintain business operations. Because China's economic pillar is, after all, real estate companies. If real estate is not doing well, the employment rate must not be good. It's a chain reaction."
Li said that in terms of commercial real estate, Chinese people are afraid to spend money now, and consumption is slowing down, so the business of shopping malls is not good.
"Insufficient consumption, the commercial part of the real estate industry will die. Now the shopping malls are empty."
"While commercial real estate is dying, residential real estate development is such that nobody wants to buy a house now. Real estate in third- and fourth-tier cities is a disaster. Do you think the economy can still be good?"
Manufacturing and export industries along China's more affluent coastal areas are struggling as well.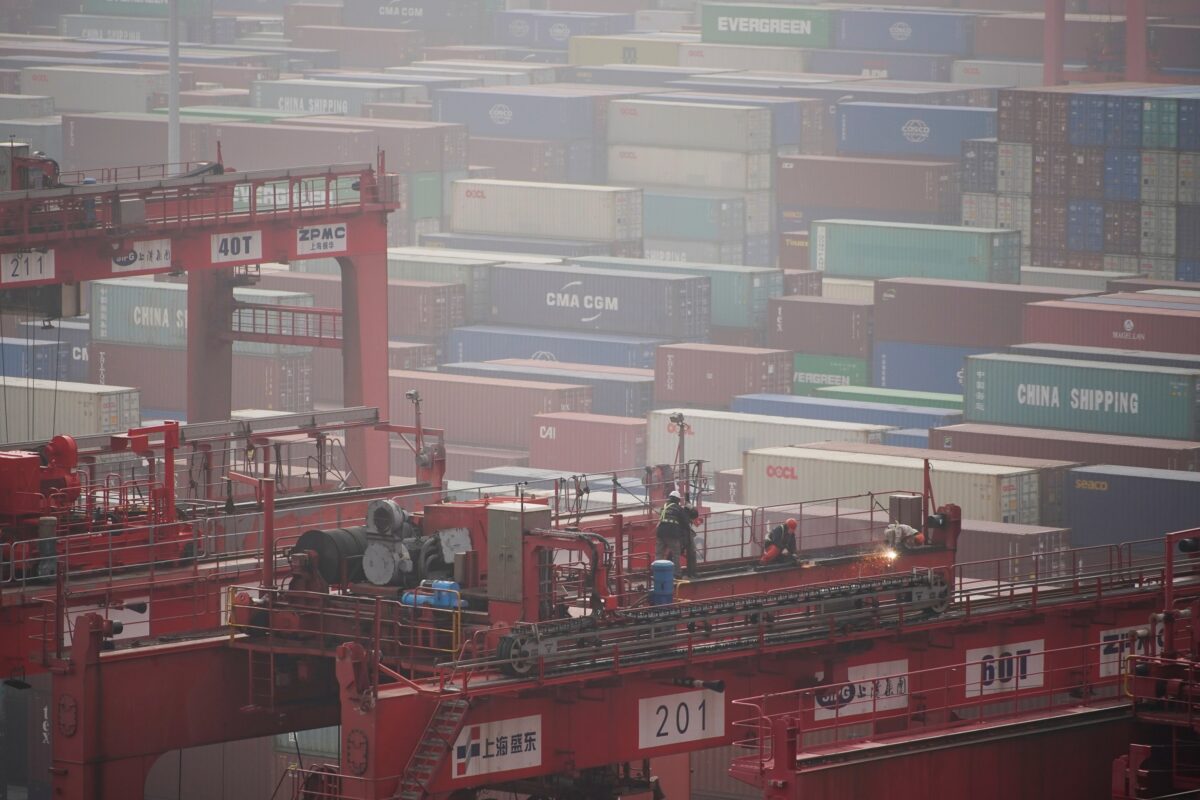 Fujian is a major manufacturing and foreign trade province of China, selling light industrial products such as shoes, clothing, textiles, and food to the domestic market and abroad. Many local private manufacturing companies' owners expressed to the media that they have been experiencing a sharp decline in product orders.
Chinese media Economic Observer.com reported on March 2 that according to a recruitment agency, many factories in the eastern coastal cities of Suzhou and Kunshan have reduced the hiring of new workers. Some factories that used to recruit 200–300 workers a day in the past two years now only recruit 20–50 people a day.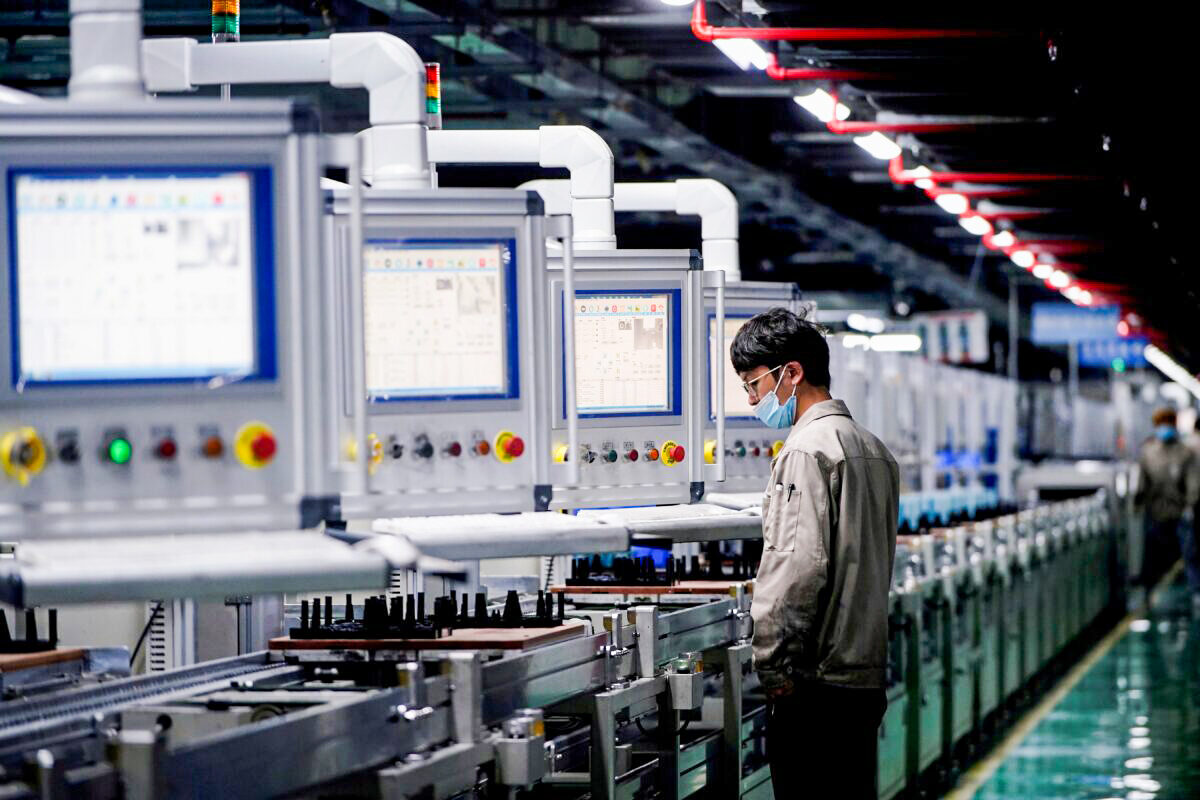 Sun Lijian, a professor at the School of Economics of Fudan University in Shanghai, told Mingbao that with the rise in domestic labor costs and the impact of political and economical uncertainties in recent years, many small and medium-sized Chinese enterprises have also decided to relocate to Southeast Asia to set up factories and adjust their business models. "It is possible that foreign trade orders will not go directly to China in the future."
Frank Xie, a professor at the Aiken School of Business at the University of South Carolina in the United States, told The Epoch Times on Feb. 3 that the CCP has been fabricating China's rapid economic growth to deceive the Chinese people and the world with total disregard for Chinese people's livelihood and wellbeing.
He said that China's economic situation is very severe.
"I estimate that this year China may face a very large economic disaster, which is caused by a wide range of factors, from unemployment to debt bubbles, to the transfer of industrial chains, and economic downturn," he said.
New Officials Can't Save China's Economy
CCP leader Xi Jinping is expected to appoint an economic team during the Two Sessions, which is expected to be led by the new premier, Li Qiang.
Xie told The Epoch Times that Li Qiang, who used to be Xi's top secretary, is "actually a party bureaucrat."
"There were some experts in the CCP's State Council, or some professionals with overseas and international experience. They will all be replaced by Xi's loyalists."
"Xi trusts these party bureaucrats. The team made up of those people cannot manage the economy well," he said. "In addition, China's three economic driving forces (investment, consumption, and export) have all stalled. This is something no one can deny, especially foreign trade. Exports have declined for several consecutive quarters, which has not happened in decades."
"I think China's entire economy, especially in terms of import and export, is likely to experience a sharp setback, back to the situation 20 years ago, and return to the state before China joined the [World Trade Organization in 2001]," he added.
Wen Guanzhong, economist and retired professor of Trinity College in the United States, told Voice of America's Chinese edition, "The main problem in China now is a systemic problem, because Xi Jinping wants to follow the party-state system and use the party instead of the market to decisively allocate resources."
Increased Military Spending
The Chinese regime also announced on March 5 that this year's military budget is 1,553.7 billion yuan ($224 billion), an annual increase of 7.2 percent, the second highest in the last five years. In the context of the escalation over Taiwan, intensified regional conflicts, and international turmoil, the CCP's military budget has continued to increase in recent years despite a sluggish economy, which has caused international concern.
From 2019 to 2022, the annual increases in China's defense spending announced by the CCP are 7.5 percent, 6.6 percent, 6.8 percent, and 7.1 percent, respectively.
Su Tzu-yun, director of the Institute for National Defense and Security Research of Taiwan, told The Epoch Times on March 5 that due to the impact of COVID controls over the past three years, China's economic growth has dropped sharply. "The biggest problem for this year's Two Sessions meeting to solve is the economic challenges, because this will impact the stability of the CCP's rule. However, the defense budget continues to grow at an annual rate of 7.2 percent, which shows that the CCP has maintained high military spending growth regardless of its economic downturn."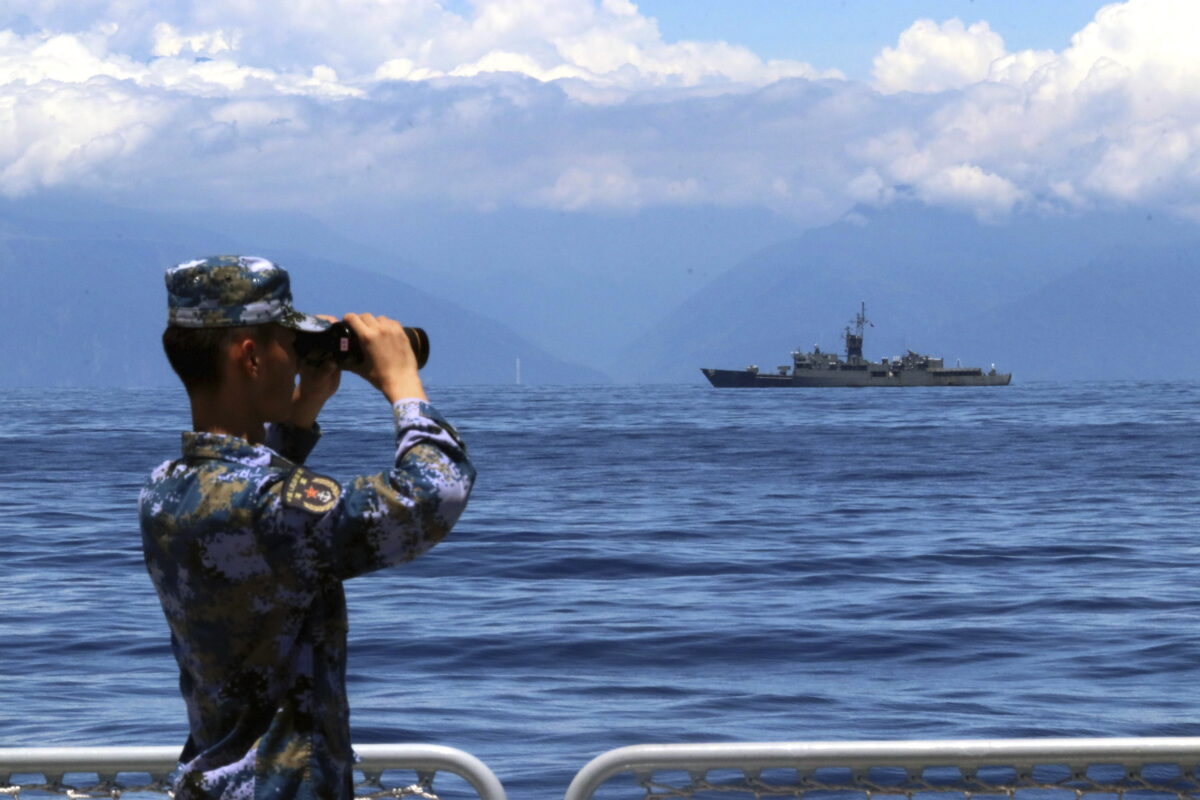 According to World Bank statistics, China's military spending last year accounted for 1.7 percent of its GDP, while the U.S. military budget, which undertakes various security obligations around the world, accounted for 3.5 percent of its GDP.
Former Chinese Navy Lieutenant Colonel Yao Cheng told The Epoch Times on March 5 that when looking at the CCP's military spending, one cannot look at the official figures of its increase in defense budget only.
"China's military expenditure is divided into two parts. One is normal defense spending, and the other part is the money that is mainly used for the development of weapons and equipment, which is not included in the national defense spending and will not be put out there to be approved by the National People's Congress," Yao said. "The CCP has a hidden budget for the development of military equipment, which is separate from the defense spending, and this part is actually larger than the announced defense spending. So when it comes to national defense and military spending, you can't believe the CCP's figure, which is [calculated] differently from Western countries."
Wang Chao, spokesman for the CCP's National People's Congress, claimed on March 4 that the increase in the regime's defense budget is "relatively moderate and reasonable" and "is not only for the need to deal with complex security challenges, but also the need to fulfill the responsibility of a major country."
Mr. Wang, a mainland China observer who didn't want to give his full name due to safety concerns, said that the CCP's so-called goal is to export disasters to the rest of the world.
"There is no distinction between right and wrong for them, such as giving economic support to Russia and supporting Russia to invade other countries. I estimate that a large part of China's financial resources has been spent in supporting Russia's war."
Su said, "The CCP's military spending is to match its expansionary national strategy, which will definitely pose a threat to the world. The threat it poses over the Taiwan Strait is only a part of its strategy."
Ning Haizhong and Luo Ya contributed to this report.